Last Updated on October 23, 2021 by Cynthia A. Rose
Sometimes, it is hectic to find ground chicken at the nearby store.  However, you don't need to worry since it is straightforward to make yours using a food processor.
Of course, it is possible to have everything that you need, but you don't know how to grind chicken properly.
At first, it may look daunting to grind chicken at your premise, but once you start the process, you will get it more enjoyable. Usually, a meat grinder is the best to use when it comes to grinding your chicken.
The grinder has very sharp blades suitable for grinding bones and tough meat. So, let's see below.
1. Clean the meat grinder
Before using your meat grinder, cleaning of the grinder's equipment is necessary and mandatory. Therefore, to avoid any health issues, it is good to clean and rinse your blender correctly.
Usually, general hygiene is the best for the provision of quality and delicious meals.
2. Assemble all the meat grinder's equipment
First, assemble your meat grinder and ensure that all of its components are accurately attached to it before grinding your chicken.
Depending on the type of you chicken bone grinder you are using, either electric or manual, make sure that you attach the entire components gently one by one.
If you are using a manual meat grinder, remember to attach the handles. You can put the header to its position and immediately twist it clockwise.
Once you finish, you can now comfortably attach the blades into the right position and, at the same time, attach a hopper or square plate over the head.
3. Cut your chicken to your small pieces
Usually, the reason why most of the people grind chicken is that one can use the chicken piece that you prefer, either the chicken thigh or even chicken breast. Now, you can cut your chicken meat into small cubes and put it into the baking sheet.
Freeze the chicken meat for about half an hour. Make sure that your chicken is cold but should not freeze because it may clog on the head and walls of your grinder.
Therefore, using the cold chicken, ensure that you obtain a smooth ground chicken.
4. Put the chicken into the hopper on the grinder
Using the cubed chicken obtained above, put them into the tray. While putting them on the tray, make sure that you avoid overloading it because you may clog the throat area in your grinder.
To prevent your chicken from any spoilage due to bacteria, you can as well put an ice bowl from below the collecting tray of your meat. However, if you are grinding large quantities of meat, it is advisable to use a big bowl of the same ice.
5. Switch on and immediately start
Next, you can plug in the cord set for speed setting as you start the grinder immediately. Usually, every meat grinder features a different set of speeds with various accessories.
Besides, some meat grinder consists of sausage stuffer, pusher, or Kibbie maker.
You can as well grind herbs and other garlic in it. Using a meat pusher, push your chicken, and immediately observe how the grounded chicken comes out slowly.
You may use various plates for coarse, beautiful, or rough ground chicken depending on the texture of chicken that you prefer.
Essential tips when grinding your chicken using a meat grinder
Make sure that your grinder is clean before using it.
Before starting, remove the ligaments, bones, or tendons always.
In case your grinder gets clogged, it is advisable to use the reverse button so that to unclog it completely.
Use coarse blades always before you begin a new batch during grinding.
Once you finish grinding your meat, disassemble the device fully, and do a thorough cleaning so that you can remove any remains of meat.
If you want to obtain a fine texture, you can grind your meat twice.
When you want the ground meat obtained to remain cold, you can make use of the ice bowl that is below the tray for meat collection.
For the smooth and efficient performance of your meat grinder, you can use cold plates and cold meat.
Benefits of homemade ground chicken
Usually, homemade ground chicken has many benefits compared to the one that you get from the store.
Homemade ground chicken does not only give you quality food but also enables you to add your favorite vegetable or spices when you are grinding.
Therefore, below are some of the benefits of grinding your chicken at home.
(a) Homemade chicken hold real taste
You may have a notion that grinding your chicken at home is time-consuming than buying the readymade from the supermarket. This is not true if you want to obtain the exact taste that you prefer.
When you buy the ground chicken from the store, you may get the pepper and salt but lack the real taste and flavor which you prefer.
Therefore, this homemade ground chicken provides the real taste with excellent flavor, which increases your taste and texture that you want.
(b) Saves money
You may be required to incur extra costs so that you acquire the ground chicken that you need, like paying for the butcher as well as paying for containers and packaging.
This becomes hectic compared when you grind yours at home using the food processors in which you only pay for the chicken that you want to buy.
(c) Very healthy and risk-free
Do you know how clean the ground chicken you purchase from the supermarket?
Of course, you can't tell since they like preserving the chicken meat using some plastic layers, which in turn have a very high chance of bacteria accumulation.
Therefore, to control such risks of bacteria, you can buy your chicken and grind them immediately.
Home grinding results in the fresh and healthy ground, which you can make as a routine to whenever your demand rises.
Conclusion
I hope that you have the information on how to grind chicken at home quickly using your meat grinder. Besides, we have added the crucial tips you need to put into consideration when grinding your chicken. Therefore, follow the steps keenly, and you will have fun when making delicious ground chicken.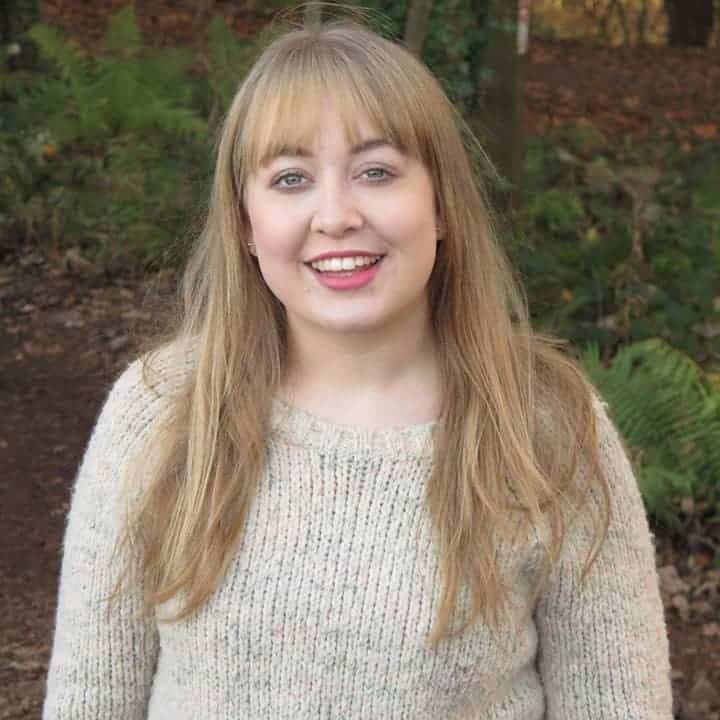 Hi, this is Cynthia A. Rose. Welcome to my Grinder related blog. Usually, I am busy with my kitchen and cooking all day. My main desire is to create a new recipe every day. But I have to use new tools every day to create new recipes. In this blog, I will share you how to use kitchen tools properly. I will not just share cooking related equipment, I will try to review all kinds of grinders like angle grinder among you. I hope my 12 years of experience will come in handy. Thanks!