Last Updated on April 4, 2021 by Cynthia A. Rose
Why do you require an electric meat grinder for your purposes? Before handling any task, you should know how safety is that work. If safety is assured, then you will work comfortably. Considering safety, Gourmia gmg 7500 remains your choice as it is secure and straightforward.
Therefore, I am sure if you buy this machine you will enjoy using it harmlessly and comfortably. Also, this machine is durable since it consists of stainless steel.
Before you go to the market and buy Gourmia GMG7500 Electric meat grinder, try to assess comparisons between this machine and other available alternative electric meat grinders. This meat grinder will please you because it is the best in the market.
Gourmia GMG7500 Prime Plus Stainless Steel Electric Meat Grinder
This grinder is strong and durable, which is perfect for individuals in need of meat grinders of high quality. Gourmia GMG7500 Electric meat grinder constitutes a stainless steel body and blade, and 3 different chopping plates which ensures fine grinding.
This machine can handle different kinds of sausages because it possesses three different stuffing tubes. These attachments ensure the maximal ability of your grinder.
Furthermore, you can easily use and clean this machine, offering a slice of perfect meat grinding for starters and those people who are experts in making their ground meat. You can also use this machine to make different types of beef i.e., bush and homegrown meat.
You can attain this by metal gears and stainless steel cutting blades. In contrast with plastic gears, metallic gears last for an extended period.
The four functional buttons ensure quality grinding and smooth functioning of the grinder. These buttons are half, reverse, ON, and stop & reset.
The reverse button reverses the motor direction. The half button allows half-speed, ON button that used to turn the machine on, and lastly, stop & reset buttons turn off your device.
Also, this machine is easy to use and clean since it comes with a manual guide for you to disassemble and assemble all its parts quickly for easy use and fast cleaning. More so, the machine has an attachment known as Kibbeh for kibbeh and sausage funnels meant for sausages.
Gourmia gmg7500 has a potent motor that helps to grind the fine meat of your desires.  The motor increases grinding speed. Therefore, this machine will save you time. The motor also keeps a constant and accurate temperature.
Features of Gourmia gmg7500 meat grinder
Gourmia gmg7500 meat grinder is shiny, and its design is attractive. It looks shiny in your kitchen. When you place it on your countertop, it will portray a pretty picture.
Gourmia gmg7500 meat grinder features a built-in 800-watt powerful copper motor that is certified by ETL. The motor power aids it to handle meat faster and precisely. The motor also helps to maintain the normal and consistent temperature. The heater improves meat grinding quality to prepare food of high quality.
Different attachments of this meat grinder enable it to handle various tasks. This machine comes with three cutting plates that are different for normal, fine, and coarse cuttings. Also, the grinder has three stuffing funnels, i.e., large, medium, and small, to prepare all sorts of sausages. So you can now try to make all types of food creations with Gourmia gmg7500 meat grinder.
If you always make various food meals like sausages, hash, meatloaf, and kibbeh, I guess this meat grinder is what you need in your kitchen. It comes with a recipe book with above 10 recipes to help you create mouth-watering and tasty meals.
This grinder comes with a food pusher used to move food into the feeding head of the machine. This helps you to preserve your hands safe from injuries that may arise from the grinding process.
This meat grinder has a locking gear that is useful in locking feeding head into its position.
Gourmia gmg7500 meat grinder has a die-cast meat tray that holds sufficient ingredients to function well.  Food pusher is necessary to move meat in the feeding head.
This meat grinder is full of durable material, ensuring a robust body. Gourmia gmg7500 meat grinder is made of the stainless steel body, making it firm, and also, you can easily clean it.
Buyers guide when choosing Gourmia gmg7500 stainless steel electric meat grinder
Before making any decision on which meat grinder you should choose, there are several factors to consider so that you get a machine that is equivalent to your money. These factors include;
Reliable meat grinders will not disappoint you when preparing your ground meat. People always choose machines that are free from damage, especially when children are around. Gourmia gmg7500 meat grinder made of stainless steel material, which prevents it from small damages.
Spare parts are essential when breakages occur. Therefore, the availability of accessories for the grinder should be considered because some meat grinder's parts can only be replaced with spares from the specific manufacturer.  So, choose Gourmia gmg7500 meat grinder because its spare parts are available.
This factor mainly depends on the material that constitutes the meat grinder. We have some mills that are fragile and can break easily, but Gourmia gmg7500 meat grinder is durable because some of its parts like blades made of stainless steel. Therefore, this meat grinder will serve you for an extended period, choose it.
Different grinder's brand brings different grinders with varying prices in the market. This is a significant factor to look unto because sometimes you may buy something and left broke. Here, you should look at the quality of the grinder and try to equate it to the price. Therefore, you have no other choice but to choose Gourmia gmg7500 meat grinder because it is less expensive and valuable.
This involves the size of the space available for the grinder. It is advisable to assess the space available in your kitchen before buying a meat grinder. Gourmia gmg7500 meat grinder is small enough to fit in your kitchen; you can even store it on the counter-top. So, I suggest this meat grinder for you because it utilizes a small space.
FAQs on Gourmia gmg7500 meat grinder
Q: What is the best meat grinder for home use?
A: Here are the best meat grinders for your kitchen;
International Turboforce classic 3000 series electric meat and sausage grinder.
Gourmia gmg525 electric meat grinder.
Sunmile SM-G50 electric meat grinder with the best design.
LEM 12big bite electric meat grinder for larger meat pieces.
Q:  What does the number on a meat grinder mean?
A: You should know what (#) means in your grinder. This usually implies the size of your grinder. The grinder's plate is the one to determine the size of your grinder. Commonly used sizes are #32, 22, 12, 8, and 5.
Q: What is a meat grinder used for?
A: A meat grinder is used in the kitchen, mainly for chopping the meat into beautiful pieces. It is used in place of a chopping knife to produce ground meat.
Q: What can I use if I don't have a meat grinder?
A: Meat grinders are just among modern technologies to make work more comfortable in the kitchen. Initially, people used knives to cut meat and therefore, if you don't have a meat grinder  stop stressing yourself use a sharp knife to chop your meat and prepare
Conclusion
If you are planning to make all kinds of meat, then Gourmia gmg7500 will do wonders for you. Whether you wish to make a hamburger, wild game, or sausages, this grinder can prepare all types of meat. It has excellent attachments to ensure efficiency and consistent performance.
When using this machine, you will be able to grind medium, fine, and coarse meat chunks; this is possible through its powerful motor. If you had doubts about buying Gourmia gmg meat grinder, then I think now I have shed some light for you.
Get this machine, and you will not regret it. Also, its stylish design is attractive hence makes your looks amazing.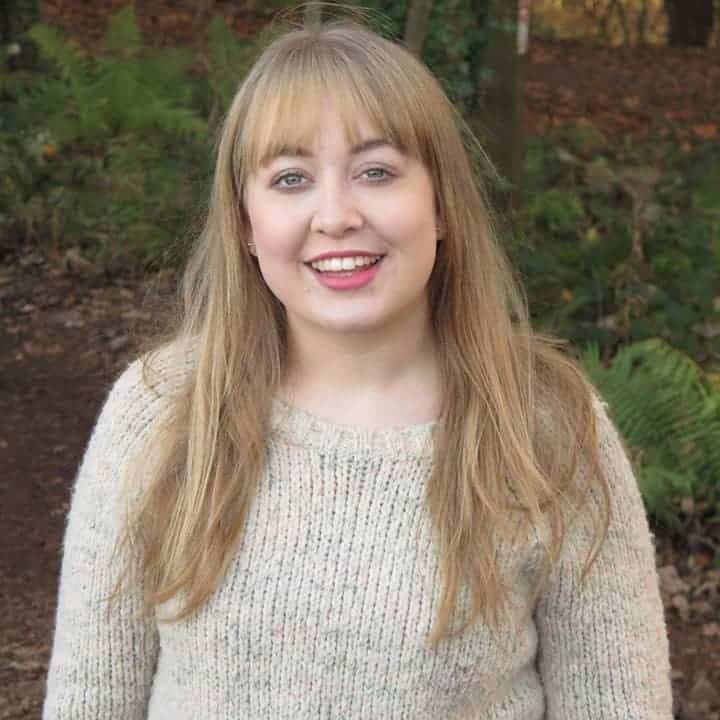 Hi, this is Cynthia A. Rose. Welcome to my Grinder related blog. Usually, I am busy with my kitchen and cooking all day. My main desire is to create a new recipe every day. But I have to use new tools every day to create new recipes. In this blog, I will share you how to use kitchen tools properly. I will not just share cooking related equipment, I will try to review all kinds of grinders like angle grinder among you. I hope my 12 years of experience will come in handy. Thanks!