Last Updated on October 8, 2021 by Cynthia A. Rose
If you are looking for a reliable, portable, high performing, and affordable meat grinder, then Sunmile SM-G50 Electric Meat Grinder has got your back. It is one of the best and expensive appliances from the Sunmile brand, but I love the product because of its superior performance.
Operating this grinding machine is not a big deal and doesn't compromise your meat's quality. Its tremendous power and robust construction ensure you get a remarkable grinding experience. The multiple accessories in this device give you full control over the prepared food in your kitchen. This implies that you can make various types of dishes with "restaurant taste."
About Sunmile sm-g50 meat grinder
Using a low-quality meat grinder can expose you to some challenges like injuries, clogs, and underperformance. For this reason, Sunmile can have your attention due to its ergonomic and portability nature. Its multiple accessories is another impressive feature that you will find in this electric meat grinder.
Specification
3-in-1 On/Off/Reverse function
#12 meat grinder
Larger meat tray
350 watts rated power
3 HP motor
Excellent performance
The meat grinder machine features 1000 max locked and 350 watts rated power. This technological combination gives the appliance remarkable performance to handle even challenging recipes. More so, its motor is powerful to support a consistent grinding process at a constant speed.
This package from Sunmile never disappoints when it comes to the production of ground meat. Therefore, it can comfortably grind not less than 200 pounds of meat per hour. What else do you need in a meat grinder, if not the power? Whether you are a chef or a housewife, Sunmile sm-g5 0 meat grinder remains your best partner in the kitchen.
Sturdy construction
Robust construction is another exciting feature that caught my attention in this meat grinder. Apart from a powerful motor, the Metal Gear Box helps you use the appliance daily.
Concerning its durability, the grinder's head is made from die-cast aluminum to extend its service life. Such housing is also lightweight for its portability. This means that you can quickly move the electric meat grinder within your kitchen.
Furthermore, most accessories are made from stainless steel and premium aluminum materials to prolong their lifespan. I can't remember when my last time replaced a broken part in my Sunmile sm-g50 meat grinder; they are healthy and ready for use.
Handles larger capacity
This grinding machine's meat tray is more considerable than enough to accommodate a large amount of meat, sparing you from feeding the device with beef regularly. Instead, do some other stuff around the kitchen because the appliance doesn't even require much attention.
Unlike small kitchen meat grinders, Sunmile sm-g50 meat grinder has a size #12 tray, offering enough space for the generous meat quantity. Therefore, don't hesitate to feed the unit with more significant meat cuts; it is a beast.
Again, its head is full of die-cast aluminum, superior enough to handle large pounds of meat.
Safety features
While operating any machinery, you can contact accidental injuries; if not careful. But, with this meat grinder machine, you don't have to worry about such misfortunes. Besides, your meat will be safe, free from any harmful or toxic substances that might get into your ground meat due to overheating unit parts.
For this reason, Sunmile sm-g50 meat grinder is ETL approved, and most of its parts feature food-grade materials. This combination ensures you get the best from the device; it is good for the money.
Additionally, the manufacturer equipped this kitchen appliance with convenient ON/OFF/REVERSE switches to make work easier.  The reverse function is a handy feature when the unit clogs. Pulse it three times, and your machine will be ok and ready to resume the job.
The circuit breaker is another incredible feature that prevents the machine's motor from burnout. Moreover, adequate ventilation ensures the device operates smoothly.
Extra accessories
I have the power and control over my ground meat due to multiple accessories that accompany the Sunmile meat grinder. The available Sunmile sm-g50 parts allow you to prepare a lot of recipes.
On the other hand, storing the components after a grinding task is not a big deal because it has a cord and accessories storage design. Therefore, you don't have to worry about where you will keep your device's ports and avoid a hanging power cord.
The unit comes with three grinding plates with varying sizes for medium, coarse, and delicate ground meat. Such components become handy for filling and stuffing.
Other available attachments in this electric meat grinder include; a Kubbe attachment, three varying sausage stuffing tubes, a plastic pusher, and a sausage maker. This meat grinder machine is handy and useful to me because I love sausages.
Easy to operate and clean
Combining your little skill and user manual is what you require to use the Sunmile meat grinder. It is not complicated; yeah, you are ready to go. Also, cleaning this Sunmile Sausage stuffer device is not hectic, though not a dishwasher safer. But you can use warm soapy water and do it yourself.
However, it would help if you were careful while cleaning cutting blades and plates; you may get cut.
Buying guide
What do you expect a meat grinder to possess? The Decision-making process is always challenging, and if not keen, you can end up buying the wrong product. Below are some of the common factors that you must consider when purchasing a particular electric meat grinder. Could you have a look at them?
Power
Can the meat grinder machine grind over bones or any other harsh ingredients? Yes, failure to consider this factor can land you on the wrong side. Please don't risk your money on low performing meat grinders and end up regretting it.
Appliances with powerful motor are advisable to offer you feel the perfect grinding experience. Besides, such models have a reasonable grinding speed to producing large pounds of meat.
Durability
Is the device durable? How long can you use it without a replacement? Don't invest in a model with low-class materials. It would help if you considered those models with robust materials like stainless steel and aluminum. Thank God most Sunmile sm-g50 parts are made from aluminum and stainless steel.
The above option has elegant features, giving you the best experience.
Safety features
Circuit breaker remains a useful mechanism, famous for preventing the grinder's motor from burnout. Furthermore, the reverse function also helps you to unclog the system. Just pulse it three times, and the meat grinder will be ready again for the task. Your food will also be safe, free from the toxic substance that can arise from overheating parts.
For this reason, the Sunmile sm-g50 meat grinder boasts all the above safety mechanisms. That's why the device has extended lifespan; it is now three years down the line, but this meat grinder machine is still firm.
Accessories and attachments
Multiple accessories give you an opportunity and power over your ground food. Sausage and Kubbe attachments are handy to make sausages and Kibbe.  Additional components can also prepare various dishes with "restaurant taste" right in your kitchen.
Moreover, the material used to manufacturer a particular meat grinder should be food-grade, not exposing you to health complications. I, therefore, advise you to consider such meat grinding machines.
Is the 350-watts rated power enough?
Yes, but it depends on what you plan to do with the device. Meat grinding is enjoyable with the Sunmile sm-g50 meat grinder because of its simplicity. We need to appreciate the Company due to the 350W rating in this appliance.
For instance, this unit is suitable for handling even tough grinding jobs and sausages. Its 1000w max power rating is excellent, with its 1.3 HP motor to grind over harsh ingredients. You can produce up to 200 pounds of meat per hour; this is a reasonable speed.
Frequently asked questions
To whom is Sunmile sm-g50 meat grinder designed?
If there's something I like most about this meat grinder, then it is the versatility. It is a highly versatile appliance. You can do a lot with this electric meat grinder in your kitchen. Therefore, this kitchen appliance is suitable for all housewives and chefs.
Is the Sunmile sm-g50 meat grinder a high performer?
Yes, it can grind not less than 200 pounds of meat within an hour. The 1.3 HP motor is powerful enough to crush even the toughest ingredients. Besides, you will have power over your ground meat.
Can the device alter the taste of my food?
No, it features standard food-grade materials that can't emit toxic or harmful substances to your dish(s). Most Sunmile sm-g50 parts are safe when they come in contact with your meat.
Conclusion
Sunmile sm-g50 meat grinder falls among the best and affordable kitchen appliances for both chefs and home use. Its motor is super powerful to process not less than 200 pounds of meat within an hour; hence, suitable for extended use.
More so, its portability nature is impressive, allowing you to move and use the device in different rooms. This is an internationally certified grinder that guarantees you a remarkable meat grinding experience.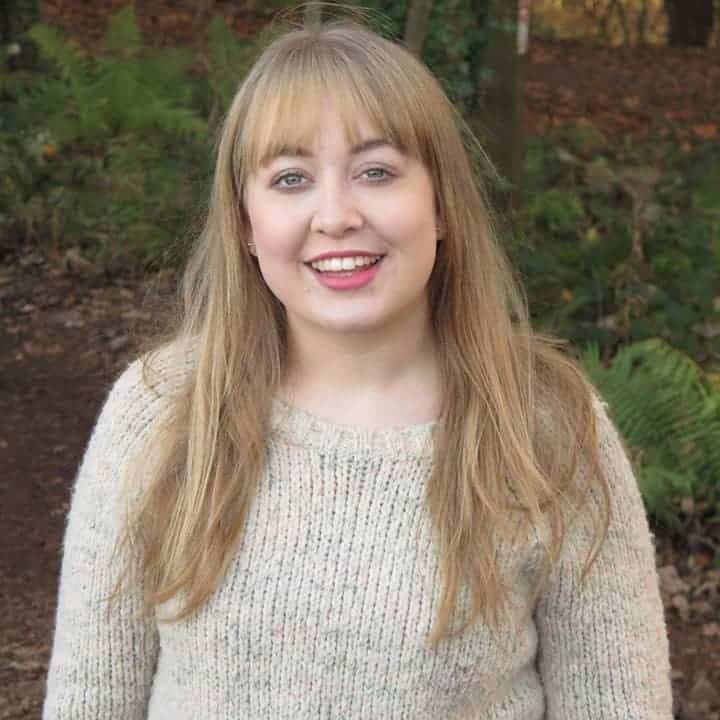 Hi, this is Cynthia A. Rose. Welcome to my Grinder related blog. Usually, I am busy with my kitchen and cooking all day. My main desire is to create a new recipe every day. But I have to use new tools every day to create new recipes. In this blog, I will share you how to use kitchen tools properly. I will not just share cooking related equipment, I will try to review all kinds of grinders like angle grinder among you. I hope my 12 years of experience will come in handy. Thanks!