Last Updated on October 9, 2021 by Cynthia A. Rose
Are you planning to buy a meat grinder? I thought you should try STX International STX-3000-MF Megaforce. This grinder has an air cooling impressive feature that makes it different from other alternative electric meat grinders in the market.
This feature prevents the machine from overheating hence enables the device to last for many hours when in use.
The speed at which this grinder handles meat is faster, just like putting your meat in a hopper. This machine is not big and heavy like other bulky, powerful machines available in the market, but it can run over bones the way it handles hot butter.
The Heavy-Duty STX Megaforce Classic 3000 Series Air Cooled Electric Meat Grinder Sausage Stuffer
STX-3000-MF Megaforce electric meat grinder comes with three interchangeable cutting blades. The blades are in medium, coarse and fine sizes.
This feature enables you to control meat texture depending on your interests, and whenever you wish to grind hard meat pieces quickly, this is possible through using two or three cutting blades at the same time.
This results in excellent ground meat. Don't you see this is interesting?
No task is difficult to STX-3000-MF Megaforce grinder because the machine is portable and lightweight. Many customers attest that using the STX-3000-MF Megaforce grinder can produce up to about 225 pounds of ground meat within an hour. This makes the mill promising and reliable for smaller tasks as well.
Also, the STX-3000-MF Megaforce grinder comes with cutting plates that are made from stainless steel, making the grinder durable. More so, the blender featured with a kebab for kubbe attachment and three stuffing funnels for sausages.
Remember to keep cutting blades and grinding plates sharp to fasten the grinding process.
An STX-3000-MF Megaforce grinder is a standard machine manufactured using a polished die-cast aluminum material. This machine is of high quality with attractive body design.
You should not be surprised by the power and speed of this grinder because it is meant to function smoothly and quietly.
More so, the machine provides you with more than one grinding speeds, and whenever you experience clogging, reverse the function without disassembling the whole machine.
Therefore, if you need a durable machine, the STX-3000-MF Megaforce grinder is the one because some of its internal parts are solid and manufactured using stainless steel, i.e., cutting plates, blades and all internal gears. This prevents the machine from wearing comfortably like plastic parts found inside other meat grinders.
Features
The machine's feeding tubes come in a diameter of 2 inches, making it large enough to handle the meat of coarse quantities. This is awesome.
STX-3000-MF Megaforce grinder is featured with a circuit breaker to shut down the machine automatically when electrical faults occur.
This machine features a design with a 3000 watts powerful motor, locked output energy to accommodate small bones, for example, when preparing pet food. This feature gives the grinder ability to handle coarse and tough meat sizes and bones.
This is another unique feature with this grinder. The cooling system prevents this machine from overheating, which might result from overworking. This machine is amazing
The device has two speeds meant for low and high grinding speed. The other speed is for reversing the function. You can grind about 100-140 on low speed and 275-225 pounds on high speed within an hour.
Tempered steel grinding plates
Grinding plates of this machine are built from tempered steel. These plates come in a different size to handle a variety of meat sizes, i.e., fine, large, and medium meat sizes.
STX-3000-MF Megaforce grinder comes with stainless steel medium fine and coarse cutting blades. Using such blades keeps them sharp and works to produce fine ground meat.
This machine has three sausage funnels and a kebab attachment. Sausage tubes are meant for sausages while kebab attachment is for kubbe. This allows you to prepare varieties of sausages.
The machine has an attractive and hard body design making it reliable, robust, and functional for home use.
STX-3000-MF Megaforce grinder is a 12 standard-sized electric meat grinder enhancing an extra grinding speed. This makes the machine amazing at work.
This grinder also comes with a 3 years manufacturer warranty.
Buyers guide on STX-3000-MF Megaforce grinder
It is good to consider a few factors before buying an electric meat grinder. These factors include; durability, portability, energy consumption, space occupation, budget/price, and reliability, to mention but a few.
Reliability
This explains how dependable a machine is. Some grinders may let you down while grinding, but STX-3000-MF Megaforce grinder is ideal for domestic use.
When you handle this machine with great care, you will not experience any disappointments. Therefore, don't buy a device that will leave you complaining while grinding.
Price/budget
Manufacturers bring different grinders with different price tags on the market. Understanding this factor will enable you to choose wisely based on the capital you have. Let the price not hinder you from buying an electric meat grinder. STX-3000-MF Megaforce grinder is less expensive compared to other meat grinders in the market. This means that the machine is pocket friendly. Buy it
Performance
This factor should enable you to identify machines with high grinding speed. STX-3000-MF Megaforce grinders have three rates, i.e., low/high and reverse speed.
When at low speed, the grinder may produce about 130 pounds of ground meat within an hour while, when at high speed, it can produce up to about 220 pounds of ground meat. This implies that the grinder is faster to handle many grinding tasks in a day.
Durability
This factor points out the period that a machine can last in service. We have some devices that are prone to breakages and malfunctions, but STX-3000-MF Megaforce grinder is the grinder that will remain in service for decades.
Many internal parts of this grinder are made from stainless, doing the service for a long time, i.e., gears, plates, and blades. Therefore, buying this grinder is a long term guaranteed service.
Portability
This is another essential factor that I thought you should consider. Some machines are bulky and heavy, making it challenging to carry them around. STX-3000-MF Megaforce grinder is lightweight and small enough to be moved from one place to another using a little effort. Therefore, you can decide to grind in the sitting room.
Space occupation
This factor determines the size of the grinder you wish to buy by examining the space available.
We have some grinders that occupy large spaces in our kitchen.  STX-3000-MF Megaforce grinder is a small but powerful grinder that will not take much of your kitchen space. You can even store it on your countertop.
Frequently asked questions about STX-3000-MF Megaforce grinder
Q: How can you use the STX-3000-MF Megaforce grinder?
A: Using this grinder is very simple. Insert blades, start the machine by flipping the switch and the throw in your meat. Also, you can freeze the meat for about 25 minutes before grinding. This prevents clogging and leads to fine ground meat.
Q: How can you clean the STX-3000-MF Megaforce grinder?
A: This grinder is not a dishwasher. If put its parts to the dishwasher, chrome will wear off. Therefore use warm water and soap to wash this grinder. Remember to remove stuck meat pieces immediately after grinding.
Conclusion
Many customers popularly know this STX International STX-3000-MF Megaforce device because of its high performance. This grinder is less expensive, easy to operate, sturdily built with kebab and sausage attachments without forgetting excellent warranty service.
Sometimes you may experience minor issues while grinding small bones. This may be as a result of clogging and wrong operating procedure.
Therefore, Make sure you read and understand its manual operating instructions. If clogging happens, reverse, and if the problem continues, seek professional support either from the company or experts. Don't hesitate to buy and try this machine because of such minor fixable issues.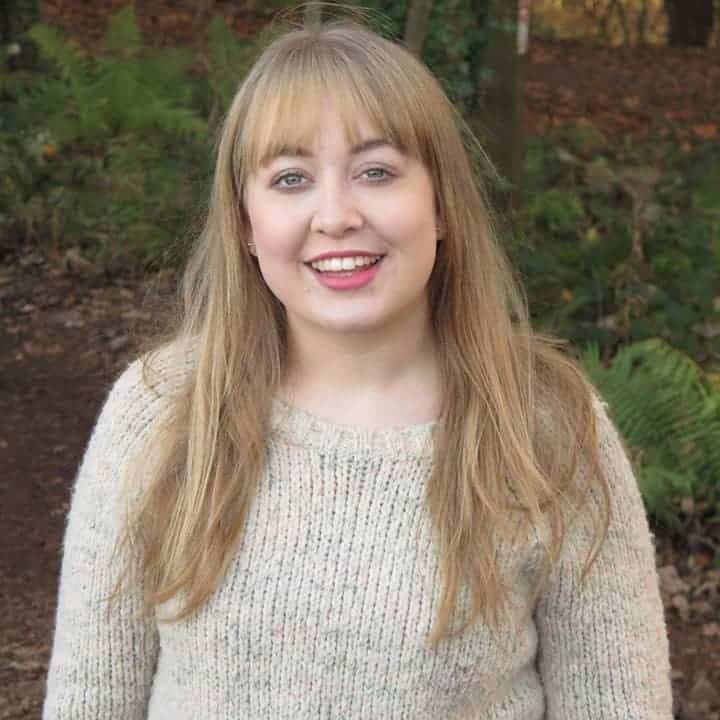 Hi, this is Cynthia A. Rose. Welcome to my Grinder related blog. Usually, I am busy with my kitchen and cooking all day. My main desire is to create a new recipe every day. But I have to use new tools every day to create new recipes. In this blog, I will share you how to use kitchen tools properly. I will not just share cooking related equipment, I will try to review all kinds of grinders like angle grinder among you. I hope my 12 years of experience will come in handy. Thanks!