Last Updated on August 14, 2021 by Cynthia A. Rose
Are you looking for the best electric meat grinder? Sometimes it is tricky to have a meat grinder to meets your needs. Everyone requires a device that is durable and serves you better. If you don't mind, let me introduce the Lem Products .75 HP stainless steel electric meat grinder to you.
This device is the most known and has remained many people's choice because of its ability to last for an extended period. Furthermore, this machine can grind a large quantity of meat.
Lem products Stainless Steel Big Bite Electric Meat Grinder
This is the most valuable and is the most preferred meat grinder by many customers. This big bite meat grinder has a fast and durable motor. This motor enables the grinder to grind not less than 360 lbs of meat per hour.
Also, this device weighs about 47 pounds. Additionally, the LEM.75 HP meat grinder has durable meat gears, these gears make the machine strong and secure. Possession of metallic gears is an added advantage not like plastic gears, which sometimes may clog or break. Steal gears are an assurance of your device's durability.
Furthermore, a heavy-duty solid and durable handle possessed by Lem 75 hp meat grinder helps you when moving the machine from one place to another. Without this handle, the device is bulky, and you will struggle to move it from one place to another.
Also, this device has a 110V.75 HP motor is permanently lubricated and 550 watts. This power is enough to grind even kitchen bones and any meat you wish to place into it, and this means that you don't need to oil the grinder frequently to maintain its working condition.
Therefore, you should not be worried about lubricating your LEM.75 HP meat grinder regularly for its performance.
The big bite technology is undivided to all LEM products. The auger of Lem .75 hp meat grinder is more extensive than that designed for the normal auger. This full auger enables this machine to take down pieces of meat that are bigger and sucks them in. With this auger, there is no need for you to cut your meat into smaller pieces.
As long as you place the meat on your machine's feeding tube, believe me; it will grind it. It is tiresome when you are operating a standard size machine auger, the auger rolls continuously, and if your meat is much bigger, it will not fall inside the grinder but bounce around.
Therefore, you can fix this using a stomper to force the meat in the auger. But if you use LEM .75 HP electric meat grinder, there is no need to use a stomper because the machine will just have to take the meat for itself and grind it.
As much as I can say, different manufacturers always give out distinguishing information about their products. So it is not easy for one to know the real power consumed by a certain grinder.
What I know about the power on LEM.75 HP meat grinder is it can grind chicken bones, and this now adds a smile to pet owners who would wish their puppies to feed on a raw food diet. Also, this can be used by hunters to produce venison/deer flesh in large quantities.
More so, if you own Lem .75 hp meat grinder device, there should be no stress about overheating. This happens with cheap models. Overheated motor not only can destroy your grinder but also raises concerns about your health, especially when handling raw meat under high temperatures.
Last but not least, in the case by accident, you drop something in your LEM .75 HP electric meat grinder, the device has an inbuilt-circuit breaker which turns off your grinder to avoid overheating the motor and hence protecting your grinder from damage.
Also, the circuit breaker prevents your machine from shorting outlet electrical at your home.
Features
1. Powerful motor- it has a powerful motor designed to aid in fast grinding unit performance.
2. Three cutting plates- have stainless steel plates of different sizes.
3. Fast grinding speed-you should prepare your meat before the grinding process so that you feed the grinder non-stop.
4. Metal gears-these metal gears contain roller bearing that improves the device's functionality, performance, and durability.
5. Three stuffing tubes-these tubes are for mixing and designing with the plates.
6. Comes with a Meat trey where you place your prepared meat
7. Auger-designed to pull prepared meat faster into your grinder to enhance quicker grinding performance.
8. Solid heavy-duty handle-enables you to lift the machine and move it without any difficulty.
9. Inbuilt-Circuit breaker-ensures instant shutdown of the grinder if there is an overload. This circuit breaker guarantees the safety of the operator.
Buyers guide when choosing LEM Products .75 hp stainless steel electric meat grinder
Making your ground meat sound useful than running in the market and get yourself already ground meat from the grocery. I have decided to come up with things you should look at before buying a meat grinder. Below are factors you should look at when choosing a kitchen meat grinder:
Durability
Durability is a crucial factor you should consider to buy a meat grinder. If you plan to use a blender frequently, then my advice to you is to go for the one with durable material.
Some of these grinders consist of plastics, but we have some which are full of stainless steel, for example, Lem .75 hp meat grinder. Therefore, if you wish to have a grinder that can serve you for an extended period, I suggest lem .75 hp meat grinder for you.
Versatility
A good grinder should be flexible when in use. This means that the grinder is capable of handling other tasks like grinding nuts, grains, seeds, and bones. For our case, lem .75 meat grinder is the best when it comes to versatility because it can grind sausages and bones for puppies.    
Price
Your budget has a vital role to play when it comes to which grinder you should purchase/buy. All meat grinders serve the essential function, which is to grind meat. It's your choice to select the grinder, which is pocket friendly.
This is because different manufacturers produce different meat grinders with different prices.  Please choose wisely
Space and size
It is good to know what quantity of meat you are planning to grind in a single setting. This helps you to determine how big or small your grinder should be.
Both electrical and manual grinders come in either larger or smaller sizes. So it is you to choose a size to fit your available kitchen space.
Quantity
Are you a commercial user who is interested in grinding meat frequently? If yes, Lem .75 hp meat grinder becomes the best grinder for your desires. Apart from grinding meat, this grinder will also help you when you want to make sausages and grind bones regularly.
Warranty
This explains the period a grinder remains under the maintenance of the company. Choose for a grinder that is above one year warranty. For our case, Lem .75 hp meat grinder has five years warranty, and therefore you should choose this grinder for long-lasting service.
Frequently Asked Questions
Q: Can one grind meat using an electric grinder?
A: Absolutely yes. Electric meat grinders offer egregious speed and effectiveness. Meat may be ground within 30 minutes. You can even grind bones or wild game. It is also easy to place chicken in an electric meat grinder than putting on manual grinders.
Q: Can one use a meat grinder for wild game?
A: YES, since you will not be handling a large quantity of wild game or meat, this model is attached to the mixer or a cheaper electric model. These selections would meet your desires.
Q: What is a meat grinder attachment?
A: If you own a KitchenAid stand mixer, it is possible to make a sense for you to buy a meat grinder attachment than to get a stand-alone grinder.
Q: Can one buy a meat grinder?
A: YES, a meat grinder will help to process your ground meat, sausages, and another foodstuff for consumption at home. There are many different meat grinders online, but only a few models are valuable.
Conclusion
After going through the above article, I think you now have an excellent reason to choose lem products .75 hp electric meat grinder for the best and delicious meal at your home.
This grinder can handle meat in large quantities using the shortest period possible. This device is faster, secure, and durable with a modernized design. This makes the grinder attractive and beautiful in your kitchen.
Furthermore, its durability nature increases the machine's life span and hence serves for an extended period without breakages. Lem .75 hp electric meat grinders is a machine you can depend on as it is heavy-duty.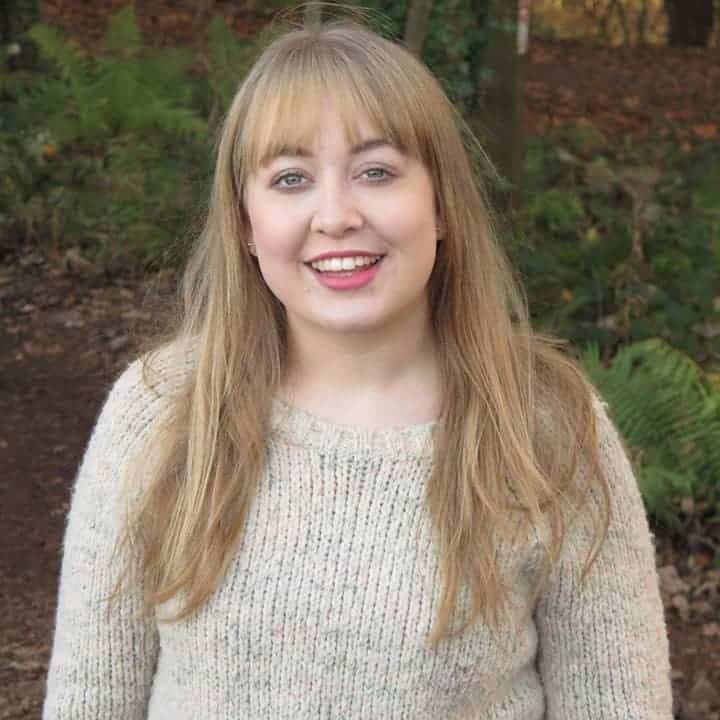 Hi, this is Cynthia A. Rose. Welcome to my Grinder related blog. Usually, I am busy with my kitchen and cooking all day. My main desire is to create a new recipe every day. But I have to use new tools every day to create new recipes. In this blog, I will share you how to use kitchen tools properly. I will not just share cooking related equipment, I will try to review all kinds of grinders like angle grinder among you. I hope my 12 years of experience will come in handy. Thanks!