Last Updated on August 14, 2021 by Cynthia A. Rose
Electric meat grinders come with a lot of benefits outweighing the functionality of a manual appliance. This spares you from hassles that you can face while chopping your meat into small pieces manually. You will be safe from slicing your hand or fingers, and you can't cut through bones.
Kitchener meat grinder is outstanding, with remarkable performance than other top-rated electric meat grinders on the market. Many consumers rank this item due to its easy-to-use design, substantial cutting plates, among others. Besides, the grinding machine is powerful enough to run over not less than 330 pounds of meat per hour.
Let's exploit more about Kitchener Heavy-Duty Electric Meat Grinder.
About the item
The most exciting fact in this electric meat grinder it's the built-in circuit breaker. This mechanism is essential in ensuring the grinding machine is cool, free from overheating. Once the breaker reaches the max point, it automatically powers off the unit.
Such a feature also ensures you are safe from injuries and prolonging the lifespan of the motor. You will rarely spend money over damage and repair issues with this electric meat grinder.
Related Kitchener Meat Grinders:
Product's specifications
Waterproof Switch
Rust Proof
Stainless Steel housing
Detachable meat stomper
¾ HP Motor
Removable meat pan
Overview:
Robust construction
Kitchener Heavy-Duty Electric Meat Grinder is professionally designed using sturdy metal gears for its longevity. The meat pan is made from aluminum while cutting knife from stainless steel to prolong its service life.
This device's entire body is full of stainless steel material, preventing it from rust and free from spills, drops, and shocks, among other damages. Instead of investing in a low-class meat grinder, give a trial to this beast and avoid regular replacements? It is the best to serve you for decades, better than other options on the market.
Powerful motor
Like any other high performing electric meat grinder, Kitchener Heavy-Duty Electric Meat Grinder boasts an excellent motor. The motor is 2/3 HP, operating at 500 watts to handle not less than 330 pounds of meat per hour. Roughly, this is equal to 5.5 lbs of meat in one minute.
The powerful motor also ensures that the device doesn't disappoint you when it comes to grinding speed. Talking of experience, you get what you pay for. It is a product worth buying. I prefer the machine because its rate is reasonable when compared to its cost.
Convenient removable drawer
We should appreciate this innovation that protects the machine's accessories from getting lost. If you own a small-sized kitchen, this meat grinder can give you a perfect companion.
Its components entirely in the removable drawer, and you can easily access them when the need arises. Moreover, you can still place the model on the top of your counter to add beauty to your kitchen. You will use a lot of your time grinding and not searching for a specific tool; they are all in front of you.
The drawer also prevents the cutting blades from rust and unnecessary damages. Besides, keeping all the components in one place enhances your security because scattered and unused tools can lead to accidental injuries. Again, accessing the accessories is easy to handle various tasks.
Precision grinding
Here is another reason to buy this electric meat grinder. It is professionally equipped with three speeds, i.e., full-power Forward Grind Mode, Reverse Function mode, and slow-turning sausage-stuffing mode. All these mechanisms provide you with a smooth and precise grinding.
Specifically, the device is designed for general grinding purposes, but it's suitable for meat processing butcheries, small restaurants, and anyone willing to own a heavy-duty electric meat grinder. Now, what is your category that doesn't fit Kitchener Meat Grinder?
Safe and healthy meals
The material used to manufacture parts like the auger, head, and housing is safe when it comes in contact with the meat. The end product you get from this meat grinder is safe for you and your family members.
Excellent grinding capacity
Another benefit you get from this appliance is the large meat tray. The pan is large than enough to hold a large amount of meat for continuous grinding. You don't have to feed the system regularly. Besides, the auger features 2nd gen technology, enabling it to pull meat without your help.
Additionally, the device has a meat pusher to help you drive down your meat to the auger. You don't have to use your fingers; you can get it fixed. Use the tool and keep your hands and fingers safe from avoidable injuries.
Easy to use and clean
The removable meat tray gives Kitchener Meat Grinder an easy-to-clean design. Furthermore, dismantling and assembling parts of this grinding machine is not a big deal.
This, therefore, allows you to quickly and comfortably access the components for thorough cleaning. Moreover, accessing interior parts is easier for easy maintenance. Boost your kitchen operations with this heavy-duty meat grinder.
Unfortunately, the unit is not dishwasher safe, but you can use your hands and warm soapy water to clean the components. This is the only flaw that I experienced in Kitchener Heavy-Duty Electric Meat Grinder. Otherwise, everything is OK as per its price.
Safety operation
While processing food, this appliance guarantees you ultimate protection. When using any machinery, your safety should come first, and that's why the manufacture of this appliance equipped it with a convenient and reliable waterproof switch.
This feature does not only ensure superior safety but also makes it a rustproof electric meat grinder.
You are allowed to return the item to the company if it develops some awkward behavior. But, this should be within 12 months.
Buying guide
An electric meat grinder becomes essential when handling a large amount of meat and for commercial purposes. But, this is only successful when you have the best large commercial meat grinder with you. Therefore, below are some of the factors to put into consideration before deciding.
Durability
Does the meat grinder have sturdy materials? Are there safety features? Stainless steel is a popular material used to manufacture appliances. Therefore, a tool with such robust materials prolongs the service life of a particular meat grinder. Consider any model with metallic housing.
Safety features
Your safety comes first when handling any machinery. Therefore, you need to buy a grinding machine with various safety features like an inbuilt circuit breaker. This feature is essential to prevent the unit's motor from overheating; it automatically powers off the system after reaching its limit.
Other features like a waterproof switch keep you off from shocks.
Available accessories
Honestly, a meat grinder with several accessories should be considered the best for handling various grinding applications. Models with added advantages like sausage and Kubbe attachments are the best.
The more the accessories, the highly versatile is a meat grinder. Such components make a unit more effective.
Power
The meat grinder's motor determines power. How powerful is the engine to grind harsh ingredients? No one would wish to waste his/her money on a low-class grinding machine, yet there are various options on the market.
Therefore, a powerful motor is everything that you need in the best meat grinder. It determines the rate at which the tool will be handling a certain amount of meat.
How to use a meat grinder
Using these appliances is an easy task, especially if you have the right one. Assemble and connect all the parts of the grinder and choose the right grinding plate. Place a sizeable container to collect your ground meat at the grinder's spout.
Feed the auger with the chopped meat pieces and then use the pusher to drive down the meat. You don't have to apply much force under this stage because some electric meat grinder feeds themselves once you place the meat on the tray.
FAQs
What are some of the tasks that a meat grinder can perform?
A meat grinder is generally meant for grinding meat from its name, but still, you can use it for other purposes. Some models allow you to mince, cut, and chop either meat or vegetables. You can prepare snacks, sticks, meatballs, sausages, and mashed potatoes.
What should I do before grinding my meat?
Before you feed the tube with meat, remember to chop the meat into small pieces. However, some devices can accommodate more significant meat cuts. Freeze the beef for 30mins before grinding and ensure the blades and plates are sharp.
Is the Kitchener meat grinder any good?
Of course, you will never regret it when you buy this meat grinder. The device has elegant features that make it substantial on the market. Its power and removable meat stomper makes it convenient and reliable.
Is the Kitchener electric meat grinder dishwasher safe?
No, it is not, but this should not hinder you from going home with this device. Just use your hands and clean the plates and parts before the next use.
Conclusion
When ranking heavy-duty and best electric meat grinders, the Kitchener Heavy-Duty Electric Meat Grinder is not exceptional. No need to doubt its power and speed because it can handle not less than 330 pounds of meat within an hour.  Its 2/3 HP motor is also powerful enough to work on even the most challenging substances like soft bones.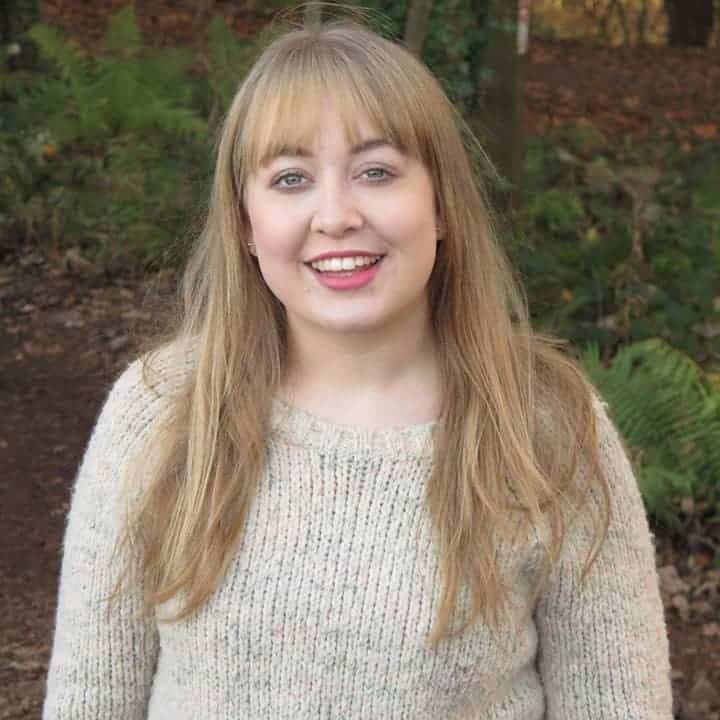 Hi, this is Cynthia A. Rose. Welcome to my Grinder related blog. Usually, I am busy with my kitchen and cooking all day. My main desire is to create a new recipe every day. But I have to use new tools every day to create new recipes. In this blog, I will share you how to use kitchen tools properly. I will not just share cooking related equipment, I will try to review all kinds of grinders like angle grinder among you. I hope my 12 years of experience will come in handy. Thanks!