Last Updated on April 4, 2021 by Cynthia A. Rose
Do you want to learn simple basics on how to use a meat grinder? Usually, meat grinders are convenient and useful kitchen appliances used in making work easy for grinding meats at home. These grinders are not only found in the kitchen but also butcheries, restaurants at groceries because of their efficiency and quick way of grinding.
When purchasing a meat grinder, it is good to have some basics on its usability and workability to avoid any mistakes which may lead to faulty on your grinder. Therefore, before purchasing this grinder, it is good to understand the reason for grinding your meat, the type of meat to grind, and, more importantly, how to use this grinder.
Step by step on how to use your meat grinder
It is suitable for every commercial meat grinder owner to have proper knowledge of the usage of a meat grinder. So, let us look at the steps necessary that you need to follow when using your meat grinder, as discussed below.
Step 1:
Start by plugin the power socket of your meat grinder. But before you plugin, make sure that it does not contain any drops of water so that to avoid creating a short circuit. Grab your meat and place it on the feeding bar as you push it forward to the grinder. If you have been using a meat grinder, then you should be aware of where the feeding bar is.
Step 2:
Once you have put your meat on the feeding bar, the meat moves to the blade slowly when pushed. If the power of the grinder is on, the grinding of the meat starts automatically. Remember to put a bowl on the lower end of your grinder after grinding; the meat will fall to it comfortably.
Step 3:
Do you want your ground meat to have a better texture than the one in grocery stores? Then at this stage, ensure that you grind your meat twice. Keep on repeating at this point until you obtain the texture that you prefer most.
Step 4:
At this point, you can disconnect your meat grinder from the power source once you complete grinding. Usually, a good number of people like forgetting disconnecting the appliance whenever grinding meat. Therefore, always ensure to disconnect it entirely from the source of power.
Step 5:
Once you complete grinding, it is good to remember to do general cleanness. Make sure that you wash off entirely any remains of the meat to ensure that your device is clean. Disassemble your grinder and wash all the parts as you allow it to dry off.
You can oil your screws to prevent them from getting stuck whenever you want to use them in either assembling or dismantling your appliances. Besides, remember to store your device in a cool place for future use.
Tips to consider when using a meat grinder
1. Ensure that the plate of the grinder is clean and blades sharp
Before and after grinding, always ensure that the blades of the grinder are sharp. Usually, blades are a very critical part of the blender, and therefore, make sure you put more attention to it. If you use blunt blades, the entire process may be quite frustrating and even annoying.
It is good to sharpen the cutting blades of the grinder; however, if you lack knowledge on how to sharpen the blades, consider purchasing more blades so that you keep on replacing whenever you want to use.
Besides the blade, general hygiene to your grinder is essential. Consider cleaning the plate after you complete grinding. If you cannot maintain cleaning your plate every time after use, you might become sick since its surface tarnishes when exposed to the dishwashing device.
For proper cleaning, make sure you use your hands with hot water and enough soap to ensure that all the remnants disappear entirely. Once you finish cleaning, grab a clean towel and dry water for the surfaces. This one ensures that you protect yourself from any disease.
2. Always keep everything cold
When grinding, always ensure that everything is cold to prevent the meat from producing fat when ground warm. Besides, the warm chicken may have cooked texture as well as drying quickly. Therefore, before you start grinding, remember to put your meat and grinder into the freezer to make it cold until the time you begin grinding.
On the other hand, if your meat is mainly for preparing sausage, ensure that you have two bowls, one with a cube of ice another one on the upper part with ground meat so that it makes the beef chilled always. Preparing the meat chilled is vital so that to prevent any extract of oil hence no need to worry whether you will have any remnants of oil remaining in your meal.
3. Cut your meat into proper pieces
Ensure that you trim your meat into small pieces for easy grinding. Extensive trimming may have smears that come as a result of the beef that stuck at the cutting parts on the blades of the grinder. To prevent this, therefore, make sure that that you trim your meat adequately enough before placing them to the blender.
Some of the meat grinders come with a reverse function, which is useful whenever you experience smearing, which reverse the process and fix the problem immediately. Therefore, you can keep on repeating the process until you obtain the meat that you prefer.
Frequently Asked Questions
Q: Is it worth buying a meat grinder?
A: It is not necessary, but for one or two meals of pork, beef, or veal, the meat grinder works well. Sometimes, it is hard to grind pork meat since it contains the wetter texture. However, if you get one, it provides good tastes.
Q: Can you put bones through a meat grinder?
A: Of course, yes. However, they can only grind soft bones mainly from duck, chicken, and other small rabbits and fowl.
Q: What is the best meat grinder for home use?
A: The best meat grinder for many homeowners is usually the International STX Turboforce Classic series and Sausage Stuffer.
Wrapping Up
From the above post, we hope that you are now comfortable with how to use a meat grinder correctly. It is easy to use the device. Therefore, following the above steps and tips carefully, be sure of getting an easy time when grinding the meat. Besides that, remember to keep the blades sharp as well as ensuring that the plate is ever clean.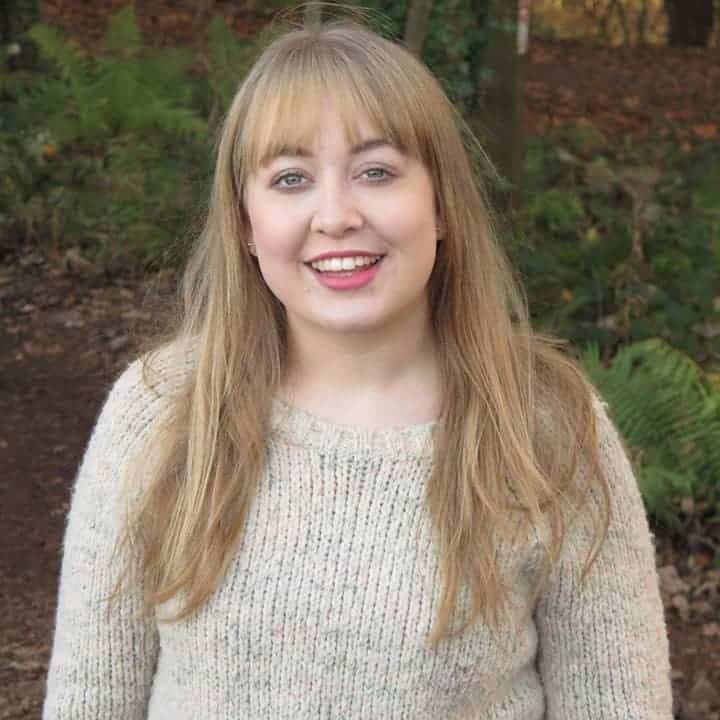 Hi, this is Cynthia A. Rose. Welcome to my Grinder related blog. Usually, I am busy with my kitchen and cooking all day. My main desire is to create a new recipe every day. But I have to use new tools every day to create new recipes. In this blog, I will share you how to use kitchen tools properly. I will not just share cooking related equipment, I will try to review all kinds of grinders like angle grinder among you. I hope my 12 years of experience will come in handy. Thanks!