Last Updated on December 11, 2022 by Cynthia A. Rose
How do you grind your meat at home? Grinding meat at your home is one of the easiest ways using the appropriate device. It allows the user to add different types of spices and ingredients to the meals. For proper grinding, you can use meat grinders or food processors which perform the same work as grinders. However, in the absence of the meat grinder and food processor, you can use a manual mill with a crank.
In this article, we will discuss how to grind meat using either a meat grinder, food processors, or manually to enable you to choose the best method that you can afford easily. Before looking at these steps, let us understand why it is essential to grind meat individually.
Why should one grind their meat?
There are two main reasons why you should grind your meat at your premises.
Meat grinding results in high quality taste better than the flesh, which has been sitting in the butchers for some days. When you grind by yourself, you are capable of adding necessary spices so that to achieve your required flavor and taste. Therefore, if you want a sausage genuinely, then consider grinding your meat.
Adds texture to your meal
Individual grinding ensures proper texture since one can chop the meat according to personal preferences compared to the one that you buy, which comes with a mealy texture. When you want finer grind, you can use foods such as meatloaf or a coarse grind for light and juicy preferences.
Therefore, let us look at how you can grind your meat properly at home using a grinder.
Steps involved when grinding meat
(1) Choose the meat for grinding
Before you begin the grinding process, it is good to identify the type of meat to grind. Usually, it is possible to crush all the meat since they are open season; hence you can comfortably combine them at your pleasure. When choosing your meat, it is advisable to consider the ratio combination. Select fattier cuts and cheaper that are appropriate for grinding.
It is now time to start the process of grinding once you have all your selected meat.
(2) Cut the meat into small pieces
Once you have your meat ready with you, you can cut the meat into 1-2 inch slices while setting them on the baking sheet to ensure that they fit comfortably on the spout of the grinder. Cover the meat in plastic as you put them into the freezer for about half an hour so that you can obtain cold meat out of it. Please do not allow it to freeze to reduce gamming up of the flesh at the head of the grinder.
Note that it is essential to chill the meat first since fatty meat in specific likes smearing up. Similarly, it is good to freeze the grinder since everything needs to be cold throughout this process.
(3) Set up the grinder
Now that you have got the small pieces of meat, it is good to set the grinder up while feeding the beef from the top of the blender. For you to speed up the grinding process, you can use your KitchenAid meat grinder attachment. With the help of handheld attachment, stuff the meat downward the grinder as you allow it to work slowly.
You can put a chilled bowl on the lower part of the spout so that the ground meat can spill into bowl comfortably. Cutting of the flesh and grinding process makes the grinder to be dirt, therefore remember to keep your working station and your hands clean all the time.
Once you have the entire process done, you can decide on flavor combinations and the finished product, which may be cheese brats and chicken, Italian sausage, or homemade chorizo. Choose your best.
Using food processor in grinding meat
The food processor is appropriate when you lack a meat grinder. Usually, it works in the same way as a grinder or blender. The standard food processor called s-shaped blade is suitable for use in this case. Through the pulse setting, the blade mix and chops the meat slowly. If continuously run, these blades blend and puree comfortably.
Further, pulse the meat regularly until you obtain the consistency you require for your menu. For raw meat, ensure to cook it until you achieve the specified needed internal temperature. The expert says, when preparing the meat from the pork, beef, lamb, or the mixture of any of them, you will have to ensure that it reaches an internal temperature of about 160F.
However, if you are cooking chicken or turkey meat, be sure to cook it until you obtain a maximum internal temperature of 165F.
Grinding meat manually using a sharp knife
Besides meat grinders discussed above, you can equally grind your meat by chopping it with a very sharp knife. For you to succeed in this process, you should have a chopping board and a sharp knife.
To begin with, this method, using a very sharp knife and at an angle of 450, slice the meat into small pieces. Ensure that you obtain about ¼ inch thick when you are cutting it. Once you get your slices, flip it over and, at the same time, re-slice the meat again at the same angle of 45 degrees in the opposite direction at this time.
You can now toss the meat over and immediately cut it at an angle of 900 at this time. Ensure to have about ¼ inch between the slices of the cut meat. Flip it up again. Lastly, you can pile the beef up. Chop the meat quickly to the right from left as many times as you can. If you need an excellent texture, you can keep chopping it regularly until you achieve it perfectly.
Conclusion
As you can see from the above, you can agree that grinding of the meat is secure, depending on the method you use. Whichever technique used on how to grind meat, you can be sure of obtaining your ground meat. Each process ends up producing a fantastic quality end product. So, identify one and enjoy all the time.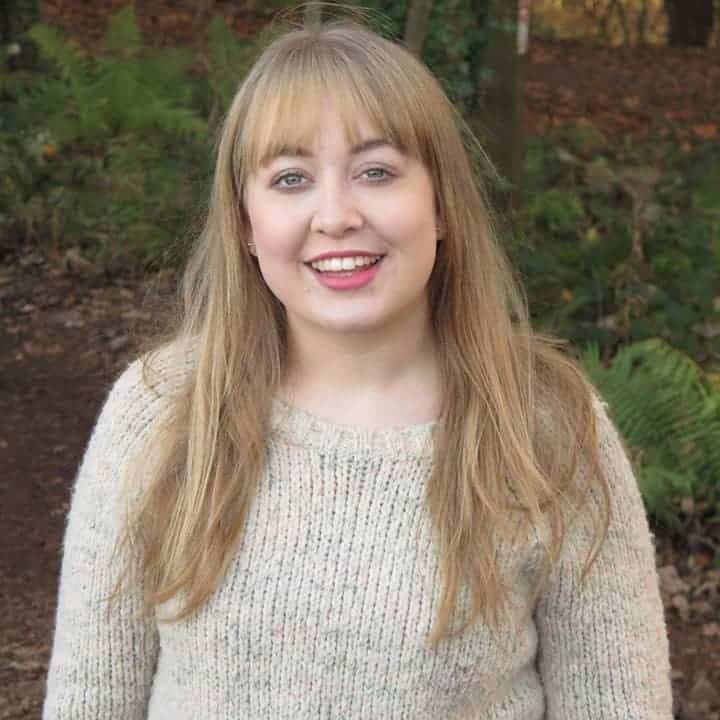 Hi, this is Cynthia A. Rose. Welcome to my Grinder related blog. Usually, I am busy with my kitchen and cooking all day. My main desire is to create a new recipe every day. But I have to use new tools every day to create new recipes. In this blog, I will share you how to use kitchen tools properly. I will not just share cooking related equipment, I will try to review all kinds of grinders like angle grinder among you. I hope my 12 years of experience will come in handy. Thanks!