Last Updated on December 11, 2022 by Cynthia A. Rose
Deer meat grinding is one of the easiest ways of utilizing the meat from this wild game. There is no need to worry about how long you take in cooking the ground meat. But the question remains, how to grind deer meat. Of course, it may seem to be hectic, but with correct steps, you can always prepare your delicious out of it.
Therefore, our article will discuss step by step followed for you to grind your deer meat properly. It is good to pay attention so that you get insight information so that you obtain the best ground meat that satisfies your needs and demand. Let's have a look at these steps.
Deer meat grinding process
Here are some steps you need to know when grinding deer meat.
1. Preparation of the meat for grinding
Before you begin the grinding process, start by preparing the meat for grinding. It is possible by first eradicating the bones from the deer meat. For you to control the process correctly, it is advisable to use a stiff knife boning or a sharp fillet knife that is suitable for deer meat.
Sometimes you may use a fillet knife explicitly made for fish processing that is very flexible in removing the thick bones and joints from the deer. Once you have eliminated the bones, you can as well go ahead and remove the silver skin from the deer meat that you have.
However, most of the people ignore removing the silver skin, but it is essential for creating a better end product.
The silver skin usually does not add flavor to the ground meat since it is tasteless. Besides, it may also prevent the ground meat that you have from joining together when preparing other recipes like meatballs. Furthermore, ensure that you remove all the fat from the deer meat.
2. Ensure keeping it cold
Once your deer meat is free from bones, you can now chop your turkey according to the size that your grinder will accommodate. On the cookie sheets consisting of parchment paper, put on it the pieces of the meat that you have cut, ensuring that they do not get into contact with one another. Put them into the freezer for half an hour or until the meat is firm when touched with your hands.
Keeping the meat frozen is useful, especially for preventing the growth of bacteria at the same time to enable the grinder to work conveniently and efficiently. Besides, as you continue with the grinding process, the mill produces some friction, which supplements the warming up on the machine.
Equally, before using the grinder, ensure to take some necessary precautions for effective grinding.
3. Addition of fat
The amount of fat you add to your deer meat depends on what you intend to cook. However, the type you add determines your personal preference, which can be either pork shoulder, beef fat, bacon, among many others. For proper quantity, you can add about 15 to 20% fat, adding more flavor to the meat.
However, when you are preparing meatloaf, meat sauces, taco meat, and other meats, it is not a must that you should add fat more so when your meat needs simmering or has enough moisture, which enhances some ingredients like breadcrumb, milk or eggs.
4. Grinding process
Effective grinding requires the user to read and comprehend the instructions that accompany your grinder using the manual guide. You can achieve this by first fitting your mill with coarse ground die and immediately add your deer meat with fat into the blender and tray simultaneously together. For you to keep your meat firm and cold, ensure that you handle the meat carefully as you can.
Most of the people who use the fine die; they usually grind the meat twice. However, for coarse die, you only need to sharpen once unless when making something which requires a very smooth texture or ravioli filling.
Notably, you should know that fine and ground meat has a mealy texture, and that is why coarse ground meat is suitable for many homeowners.
5. Store tightly
Usually, freshly ground deer meat is one of the suitable ground meats. In case you are preparing a venison burger, it is essential to ground it well before cooking. This is essential, especially in ensuring that you are cooking with some fresh ground meat all the time.
Generally, when you are grinding meat, it creates enough surface area where many bacteria attach themselves and start growing. Besides, pre-grinding of the beef may allow more of the air into the meat, causing discoloration when grinding, freezing, and finally thawing.
Though, it may not be feasible to many people in noticing this defect. Therefore, before any meal, it is good to drag out the meat from the grinder. Accordingly, if you decide to grind huge and bulky beef, it is recommendable to seal the meat, unlike using the regular freezer sleeve for an extended period of storage.
When you use the freezer bags, the ground meat obtained may not last for a long time at the freezer since the bag or sleeves are not airtight.
Besides using the grinder in grinding your deer meat, you can alternatively use a food processor. The working principle is similar; however, when using the food processor, you should cut the deer meat into small pieces than when using the grinder and then immediately pulse the frozen pork into small batches so that you relieve the device from overwhelming.
Usually, if you want ground deer meat with small batches, the food processor is an effective method that is suitable for preparing all sorts of meats.
Therefore, if at all, you are grinding deer meat for the first time, ensure to take into consideration the general hygiene, which may significantly increase the taste and the quality of your flesh.
Conclusion
From this article, we hope that you are now comfortable with how to grind deer meat properly. Indeed you can agree that getting the right flavor and texture of your meat is not a simple thing. Therefore, ensure that you grasp every step with the precautions so that you can produce the best of the ground meat throughout the process.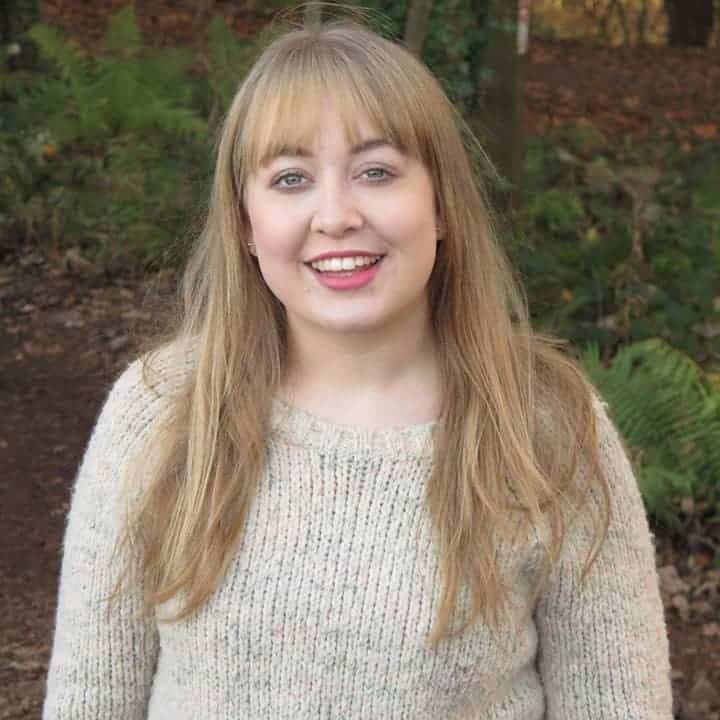 Hi, this is Cynthia A. Rose. Welcome to my Grinder related blog. Usually, I am busy with my kitchen and cooking all day. My main desire is to create a new recipe every day. But I have to use new tools every day to create new recipes. In this blog, I will share you how to use kitchen tools properly. I will not just share cooking related equipment, I will try to review all kinds of grinders like angle grinder among you. I hope my 12 years of experience will come in handy. Thanks!