Last Updated on October 28, 2021 by Cynthia A. Rose
You may have always seen expert chefs suggest grinding raw and lean meat in a blender, grinder, or food processor, but what about cooked ones? Have you ever thought of grinding cooked meat in a food processor or chopping them after preparing it?
I had never done it before because I was not sure about the outcome; moreover, I would never dare to spoil the taste because of any experiment. However, I have seen some people, including my best friend, to put the cooked meat, especially the chicken & pork in a food processor.
Anyway, let's find out how to grind cooked meat in a food processor, the advantages & drawbacks, and the essential tips and tools.
Best Food Processor For Grinding Cooked Meat:
How to Grind Cooked Meat in a Food Processor: Step by Step Guidelines
A food processor can be a useful meat grinder alternative; no matter which meat you put in, it will work well. It may not show the exact result as a meat grinder, but the output is entirely satisfactory; let's see how you will run cooked flesh there:
First of all, you have to choose the meat you want to prepare; it may be beef, duck, pork, lamb, buffalo, or chicken's body part. You have to choose the parts carefully because the texture and flavor depend much on the fiber's tenderness & fat content.
Secondly, you have to separate the bones from the meat and cut them into small cubic shapes (1-inch or less); please decide the dish you want to cook. You can boil the meat & not marinate it before putting it in the food processor; it's better to add the spices to let them in.
After preparing the marinated meat, you should cook them well before adding them to the processor because the half-raw meat will not taste good and isn't safe to consume.
It's good to reduce the cooked meat's temperature before grinding; if you don't want to put the flesh into a refrigerator, you should keep it to cool at least. Moreover, you can put the whole plate into a fridge with the blades because the cold one shows the best result.
Next, you should divide the meat into some batches; never full the processor, and keep it half because the overloaded machine won't grind the meat correctly. Moreover, it's better to run one batch of cooked meat at least twice, or you can re-add the uneven flesh parts.
If you compare the meat grinder vs. food processor, you will notice that the latter machine's prepared meat is less juicy; therefore, you can add extra fat to increase the taste.
You should follow the rest of the recipe and add the left ingredients to your meat to cook the sausages, meatballs, patties, steaks, or other dishes.
These were the easy steps of grinding cooked meat in a Food processor; you can easily have your flesh prepared for your desired dishes within 30-50 minutes.
How Can You Grind Meat without a Food Processor?
If you don't have a food processor or meat grinder, please don't be disheartened because you can still prepare your ground meat at home either with a big knife or a blender.
If you use a blender to process the cooked meat, you will have to follow the same steps as grinding meat in a food processor; it will give you a good result.
On the other hand, you have to chop the boneless meat pieces repeatedly if you're using a big knife; please remember that the meat should be at the possible smallest size.
What Are the Advantages & Disadvantages of Grinding Cooked Meat?
You may wonder of why you should put cooked meat pieces for grinding; there should be some facilities & drawbacks of the action.
Advantages
You will have more delicate paste and control the patties' concentration or density; therefore, you can modify anything according to your choice.
You can use the leftover-cooked meat from the blades to prepare sandwiches, soup, or other mixed food items; therefore, you won't have to worry much about wastage.
If you put cooked meat in the food processor, the flesh & spices will mix well; moreover, it will provide a better taste because the ingredients will reach the fibers more.
Grinding the cooked meat at home can save your money in 2-ways; one of them is you won't have to buy cooked meat from the store, and another is you won't have to pay the butchers to process your meat.
Disadvantages
If you leave the processor's parts unclean, the particles will get hard & create plaques on the blades, resulting in the blades not usable further.
Another problem you can face is that the meat can lose its minimum solid texture and turn into excessively liquid because the fibers get more tender when cooked. Therefore, you must concentrate on the texture and keep the speed, timing, and pressure required.
No matter which animal and body part you will choose, you can take help from an expert or butcher to learn the ratio and the best method to grind the meat. However, the food processor is not the only option; you can use a grinder, blender, or big knife instead of the machine.
What Is the Best Food Processor for Grinding Meat?
When you want to have ground meat, you will need suitable tools for the purpose; therefore, many brands have launched different food processor models. Let's find out the list of the most used or famous tools for grinding meat at home; the processors are:
Hamilton Beach Meat Grinding Food Processor (equivalent to 10-cups, and the best brand in the USA & Canada).
LinkChef Food Processor for Raw & Cooked Meat (equivalent to 5-cups, and suitable for a small or medium family).
Cuisinart 008 Food Processor for Meat (globally the best brand of the tool, ensuring the number of 7-cups).
Home Leader Electric Food Chopper (it's appropriate for cutting vegetables and spices, besides meat).
Home Easy Food Processor with Meat Grinder (you can consider it a 2-in-1 machine with a separate meat grinding function).
Homegeek Food Processor & Meat Grinder (it has both functions for meat and other items; it can provide 5-cups of paste).
Elechomes Food Chopper & Meat Processor (you can chop other foods along with meat and prepare 8-cup raw material at a time).
Anyway, they are the top food processors you can use to grind raw or cooked meat, according to the 2020 Google list. You may choose any of them, but it's better to have a meat grinder at home; they show a better result than the processors, or you may have both.
Frequently Asked Questions about Grinding Cooked Meat in Food Processor
Q: Can You Grind Cooked Meat in a Food Processor?
A: Yes, you can process chopped and boneless, or sometimes boned meat in a food processor; you have to follow the steps or rules that the manufacturers provide. However, a meat grinder will be better, but you can use a processor if you don't own one.
Q: Can You Use a Food Processor Instead of a Meat Grinder?
A: You can use a food processor as a substitute option if you want to paste meat & other food items, but a grinder is the best option.
Q: Can I Slice Meat in a Food Processor?
A: A food processor has the option to slice anything, including fruits & vegetables; you can run the meat too, but you have to set the necessary blades with the plate.
Q: Can You Grind Meat in a Blender?
A: Yes, you can grind your soft, tender meat, especially chicken in, a blender, but you should keep it as the last option.
Conclusion
Grinding cooked meat in a food processor can be easier for you if you know the methods and collect all the necessary items; this article would help you. However, get ready with your recipe and the essential ingredients to cook the meat and grind them to prepare the dish.
Moreover, you should read the whole instructions and ensure if your food processor's manufacturer allows you to run cooked meat inside or not.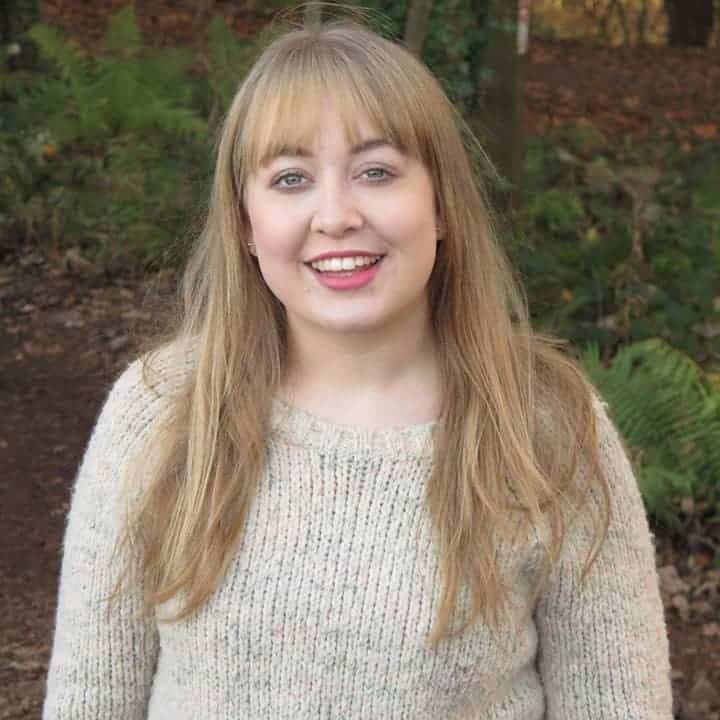 Hi, this is Cynthia A. Rose. Welcome to my Grinder related blog. Usually, I am busy with my kitchen and cooking all day. My main desire is to create a new recipe every day. But I have to use new tools every day to create new recipes. In this blog, I will share you how to use kitchen tools properly. I will not just share cooking related equipment, I will try to review all kinds of grinders like angle grinder among you. I hope my 12 years of experience will come in handy. Thanks!