Last Updated on November 12, 2021 by Cynthia A. Rose
If you are a serious DIYer wishing to venture into knife making business, then you need to own the best knife grinder for beginners. These tools are essential for both homeowners and professionals who need to sharpen or make their knives. They are highly versatile as one can use them to do various tasks like blade polishing, grinding, sanding, etc.
The main challenge that many people face is decision-making. There are multiple knife grinders on the market to confuse. But, you don't have to worry anymore because these reviews will lead you to something better than you thought. You need these tools, although practice and talent matters while sharpening knives
Best Knife Grinder For Beginners – Quick Comparison
Our Top Picks
If you are in a hurry, this quick review can be best for you.
Best for ergonomic and safe: Bucktool Combo Knife Grinder
The eyeshield and Led light make the tool more comfortable. The eyeshield mechanism is amazing for your safety.
Best for finishing: Palmgren Knife Grinding Machine
The combination of abrasive belt, full belt guard, and dust collecting port enhances your safety. its speed is also excellent for finishing jobs.
Best for small craft applications: Rikon Knife Grinder
Tracking knobs, adjustable worktables, variable speed, and dust collecting port makes the tool outstanding.
Best for intricate detailing task: Kalamazoo Knife Grinder
Simple ergonomics and an ON/OFF switch,  making it more convenient for small workbenches.
Best for multiple features: JET Knife Grinder
Handles heavy-duty jobs effortlessly. It's also heavy for stability; no shakes or slip-offs.
Best for the money: Grizzly G1015 Knife Grinder
Idler roller, belt platen, dust collecting port, and quick-release belt tension make the equipment outstanding.
Best for professionals: BUCKTOOL 8-Inch Knife Grinder
The machine is full of sturdy materials, giving it a stable base. The 1725-3450 RPM motor speed is also great for performing multiple applications.
Best for lightest tool: Electric Aikeec Mini Knife Grinder
Its weight and compact design are amazing for maneuverability. Access different spaces easily with this machine.
Best for Heavy-duty: JET J-41002 Knife Grinder
The machine's 63lbs weight is great for stability. Its motor is also superior to provide the necessary power on challenging workpieces.
Best for simplest: Happybuy Knife Grinding Machine
Installation and using the machine are straightforward. One can easily dismantle and assemble the unit effortlessly.
Best for High-speed: Shop Fox W1843 knife Grinder
Its 1HP motor is amazing to produce up to 4500 RPM. You are sure to accomplish a certain job in time.
Best for reliable: Kalaazoo Industries Knife Grinderm
Beginners enjoy an easy-to-use design in the machine; you don't need a professional grinder to operate the tool.
The 12 Best Knife Grinders Reviews For This Year
1. Bucktool Combo Knife Grinder
Key features & specifications
LED light
Eyeshield
0-90 degrees adjustable belt
Twistable belt housing
5 Amp motor
Brand: BUCKTOOL
Weight: 39.3 pounds
Dimensions: 24.7 x 20.2 x 12 inches
Material: metal
Power source: Battery-powered
Belt speed: 4480 FPM
Disc speed: 3450 RPM
If you wish to save some money by replacing deburred knife edges and rusty tools, this model from Bucktool is the final say. Bucktool Combo is the best for beginners because it features ½ dual-speed horsepower motor. Some of the other essential features you will find in the tool include;
Easy to use design
Bucktool Combo has a 6-inch 60 grinding wheel featuring a tool-free twistable Led light and eyeshield. Changing the belt is straightforward due to the tracking mechanism and quick-release tension.
Two work tables
For more convenient and comfortable sanding, Bucktool Combo comes with two workbenches. The tables are made from cast iron, giving you better support while sharpening metals. On the other hand, the Cast AL table is massive enough, making it suitable for wood materials.
Additionally, the tool features a robust base full of cast iron, and the rubber foot is essential in reducing vibrations.
Multi-angle sanding
You don't have to worry about the length of your workpiece; this tool can do wonders for you. You can swivel the belt housing from vertical to horizontal and vice versa for sanding extended workpieces.
On the other hand, it's possible to tilt the belt from 0-90 degrees based on your requirements. This is fantastic to achieve various angle sanding.
Powerful motor
Durability is what many beginners love about this machine because it comes with heavy-duty construction. Its 3.5 Amp motor is powerful enough to deliver up to 3450 RMP wheel speed and 4480 FPM belt speed.
2. Palmgren Knife Grinding Machine
Key features & specifications
Full belt guard
Capacitor motor
Dust collection system
Abrasive belt
Adjustable belt
Brand: CH Hanson
Weight: 114.7 pounds
Dimensions: 28.75 x 22.88 x 13.25 inches
Belt size: 6″ x 48″
Disc size: 9″ Disc
The second item on our list comes from CH Hanson manufacturing Company. Palmgren Belt and Disc Bench is the best stool for finishing. The tool is suitable for hobbyist knife-making business since one can use it for grinding, sanding, deburring, and polishing.
Versatile
Many people refer to the tool as multitasking to utilize it for general finishing and sanding purposes. You don't have to worry about the material because the device can comfortably handle most metals, plastics, wood, and other materials.
Various work-rest tool
This feature is removable; use a screw to attach it to the unit. As mentioned above, the machine performs typical operations like finishing, surfing, polishing, grinding, and contouring to both non-ferrous and ferrous metals.
Long-lasting
You need something that can serve you for many years before opting for a replacement. It features robust construction for longevity; its body is full of cast iron material. Besides, the capacitor motor works excellently to supply the required current during start-up.
Additionally, the model is constructed in a way that vibration is reduced while embracing rigidity.
Twistable belt action
Another reason people prefer using Palmgren Belt and Disc Bench is the adjustable belt action. You can tilt the part either horizontally or vertically. The machine also has a graduated scale to enhance precise settings.
Smooth operation
Simple belt-tensioning is another exciting fact that I guess you would wish to hear in this knife grinder. This feature allows you to change the belt easily. On the other hand, there's convenient dust collecting port for a clean working environment.
3. Rikon Knife Grinder
Key features & specifications
Hood and dust port
Adjustable worktables from 0-45 degrees
Variable speed
Tracking knobs
Brand: Rikon Power tool
Weight: 32.5 pounds
Material: Cast metal
Power source: AC
Try this budget knife grinder from Rikon and feel its greatness. It's the best and suitable for performing small craft applications such as jewelry, home decorations, toys, repair work, and doll furniture. Rikon 50-161VS is reputable, mostly among starters in knife making.
Efficient motor
Rikon 50-161VS is equipped with a very small but powerful motor for driving disc and belt. It, therefore, enhances quick and easy stock removal. You get enough versatility and power required for a particular sanding or grinding job.
Variable speed
This another exciting feature that the manufacturer coupled in Rikon 50-161VS. You can easily control the disc or belt speed for remarkable sanding performance. Adjusting to such speed is also straightforward as you only have to 'dial-in' a to alter rate.
Sturdy construction
It would help if you had stability while sharpening, and that's what Rikon 50-161VS offers you. The tool's base and frame are full of strong cast metal for strength and longevity. This implies that the machine can survive for many years in service.
Besides, you get the necessary strength for grinding or sharpening heavy-duty tools.
Tracking knobs
One of the unique features you benefit from the tool is the tracking knobs, useful for ensuring the belts are correctly positioned on the frame.
Massive locking handles
Hold the handle comfortably while operating the device. It, therefore, enhances comfortability; suitable for beginners.
Clean operation
You don't have to worry about hood and dust particles accumulating in your workplace. Rikon 50-161VS features a tremendous hood and dust port for letting the particles out while working on the dust collectors.
4. Kalamazoo Knife Grinder
Key features & specifications
1/3HP motor
Compatible with DCV-4 dust vacuum
ON/OFF switch
Disc: 4 inches
RPM: 1725
Brand: Kalamazoo Industries
Weight: 32 pounds
Voltage: 110V
Kalamazoo 1SM is the best tool for small grinding or sharpening jobs that require intricate detailing tasks. Its weight is great as you can move it from one station to another. Some people tend to use this machine as a portable knife grinder.
Simple ergonomics
The machine comes with different ergonomic features to reduce vibrations. Besides, Kalamazoo is the perfect grinder for small workbenches. You can use it for DIY projects and save some space in your workstations. It's lightweight, weighing for portability.
More so, it's possible to bolt in the tool permanently to the base frame; it increases stability.
Durable belt
The device features a single belt for sanding purposes; installing the strap is quite easy. Unfortunately, you will have to purchase the belt separately based on your daily sanding jobs. Some of the common grit belt variants include; 50, 100, and 80 grits belts.
Dust collection system
In this Kalamazoo knife grinder, you won't find a dust-collecting vacuum. But, you can get a DCV-4 dust vacuum from the nearest hardware and attach it to the tool. The dust collection system ensures your workspace is clean, free from grinding particles.
High speed
The machine comes with a 1×42-inch long belt and a 4-inch disc for performing various tasks. Besides, the 1/3HP motor is powerful enough for both larger and smaller projects. The speed is also hiked, and you can use a 220V motor with an advanced RPM.
Simple adjustment
With Kalamazoo sander, you can easily track the belt speed using the lever on the whole equipment. Besides, the device features an ON/OFF switch for starting and stopping the engine.
5. JET Knife Grinder
Key features & specifications
2×42-inch belt
RPM: 3425
Removable platen
Deluxe miter gauge
Abrasive belt
3/4 HP motor
Brand: JET
Weight: 60 pounds
Dimensions: 23.1 x 16.7 x 16 inches
Voltage: 115 volts
Power source: Electric-powered
Have a look at this knife grinder from JET Company, which's specifically designed for professionals. Since it's a heavy-duty machine, the operator must be a bit experienced. Its speed is excellent due to the powerful motor; it operates effortlessly. Hence, it's still suitable for beginners who want time-efficient sanders.
Below are some unique features that one should expect from this JET J-4002 belt and disc sander.
Multitasking
You can use the machine to perform various heavy-duty tasks effortlessly. Therefore if you own such a tool, don't hesitate to use it for sawing, grinding, sanding, finishing, and polishing a knife. Don fear any intricate work that needs detailed finishing.
The above statement is enough to say that JET J-41002 -(577004) is versatile.
Heavy duty
Many people prefer and love this machine due to its ability to handle challenging grinding operations. The device is also heavy, making it the best pick for professionals. The weight enhances stability; no slippages or shaking.
There's no need for any kind of reinforcement. Vibration is also reduced while sanding; hence, fatigue is minimized for extended operations.
Dust collection system
JET J-41002 -(577004) features an amazing port for directing debris and dust into the collector. Such a feature ensures your workspace is clean with no grinding particles.
Protective gear
You need to be safe to work normally. You need to be careful while handling a power tool. But, with JET J-41002 -(577004), you benefit from its protective gear that covers the wheel for safety.
6. Grizzly G1015 Knife Grinder
Key features & specifications
Idler roller
Belt platen
Dust collecting ports
Tilted belt arm
Quick-release belt tension
Ball Bearing Construction
Brand: Grizzly
Weight: 59.9 pounds
Dimensions: 30.5 x 16.25 x 15 inches
FPM: 3600
Voltage: 110V
RPM: 1725
Here is another tool that many DIYers attest to be the best grinder for knife making. Besides, Grizzly G1015 is versatile to perform various sanding and grinding jobs. Handling this machine is also comfortable while doing home and small commercial assignments.
Therefore, you plan to venture into the knife-making business, look no further because your search ends here. The model comes to switch various remarkable features to have your job done perfectly. Below are detailed features one should expect from Grizzly G1015;
Portable
For portability, the manufacturer of Grizzly G1015 made it in an easy-to-carry design. This gives you a chance to move the machine from one place to another effortlessly. It only weighs around 20lbs.
We can therefore affirm that this machine is compact and lightweight. You can therefore use it in a small sized-workshop at home.
Versatile
Don't buy many grinders to handle different DIY jobs because Grizzly G1015 is the beast. For this reason, one can use this belt and disc sander for wood shaping and knife making. Besides, it's suitable for those jobs that demand intricate detailing.
You can tilt the table with a grinder and sander to 45 degrees; this makes the work easier.
Smooth work
Debris remains one of the major problems that you expect while grinding or sanding. Grizzly G1015 features dust ports for driving debris and dust away from your workspace to curb such challenges.
Intricate work
Another incredible feature associated with Grizzly G1015 is that it's suitable for handling both detailed and smaller jobs. To mention just but a few; dry sharpening, contouring, complex detailing, etc., the combination of belt platen and idler roller is excellent to achieve intricate detailing.
7. BUCKTOOL 8-Inch Knife Grinder
Key features & specifications
Buffing wheel
Strong iron base
Two tools rest pieces
5HP motor
Brand: BUCKTOOL
Weight: 44.8 pounds
Dimensions: 22.75 x 14 x 12 inches
Material: steel
Motor speed: 1725-3450 RPM
Those looking for a suitable professional power tool, then BUCKTOOL Bench Grinder have got your back. The machine is useful for deburring rusty edges, sharpening blades, cleaning objects, among other tasks. The 8″ bench grinder remains suitable for any grinding operation.
Some of the unique features associated with this machine include;
Dual-speed motor
The ½HP motor is powerful enough to produce 1725 minimum RPM and 2450 maximum RPM. One can easily adjust the rate by rotating the switch from low to high and vice versa.
For rust removal and metallic materials, high speed is recommended. On the other hand, a low rate is suitable for handling jobs like sharpening knife edges and woodworking tools.
Robust base
BUCKTOOL Bench Grinder's base is full of cast iron not only for durability but also for stability. Besides, the ground is equipped with rubber feet for reducing vibration and shaking.
This feature is therefore useful in providing smoother operations. The base also has mounting holes to prevent walking and wobbling.
Buffing wheels
You will find a buffing wheel in this machine for different polishing jobs. The tool can accommodate a brush wheel (shaft size). Additionally, the 120 and 60 grit wheels (aluminum oxide) are essential in reducing heat build-up.
Adjustable tool rests
BUCKTOOL Bench Grinder features two strong tool rests made from cast aluminum that can adjust independently to reduce wheel wear. Besides, the twistable component is helpful to achieve several angles.
8. Electric Aikeec Mini Knife Grinder
Key features & specifications
Tiny design
Inbuilt double bearing
Adjustable workbench
Superior motor
Quieter
4500 RPM
Brand: Aikeec
Weight: 3.21 pounds
Dimensions: 8.86 x 7.01 x 6.57 inches
Material: Metal
Noise level: 75-85dB
You are a DIYer and don't have a suitable knife sharpener for multifunctional polishing? Don't worry because here is a small belt sander for knife making. The tool is tiny, and you can use it for sharpening knives, flat irons, blunt metals, and chisels; hence, best belt grinder for metalwork.
Let's have a look at some incredible features in the machine;
Compact design
This tool is very tiny and mini, making it convenient for tackling jobs in any place. The 330x10mm belt size and 175*110*140mm machine size are amazing for portability.
Quieter
Apart from a smooth operation, Aikeec Mini Belt Sander is associated with less noise production than other models. Its noise level ranges between 75-85Db; this is bearable. Therefore, the machine is suitable to be used in confined space as it can't irritate your nose and those around.
Strong motor
Enjoy high speed in this knife sharpener through the superior motor. Its motor can pump up to 4500 min RPM and 9000 Max rpm on free speed. This speed is enough for grinding metals, acrylic, and wood, among other materials.
Adjustable workbench
For precise results, you are free to adjust the workbench to your desired angle. Doing so gives you a great comfortable condition since you can adapt and work in various elevations and slopes.
9. JET J-4002 Knife Grinder
Key features & specifications
1×42-inch belt
1725 RPM
Dust deflector
Idler wheel guard
Miter gauge
Abrasive belt
Robust base
Brand: JET
Weight: 63 pounds
Dimensions: 22 x 21 x 14 inches
Power source: Electric-powered
If you're uncomfortable with the above options, have a look at this heavy-duty belt grinder and sander. JET J-41002 (577003) is the best bench-top sander, and you can use it for both light and heavy tasks. The machine remains perfect for jobs that require either belt grinding or disc sanding.
Let's explore more features of this knife sharpener.
Easy working
The manufacturer equipped the grinder with a 45-degree tilt table to enhance easy grinding and sanding. Therefore, you can work in various challenging elevations and angles.
On top of that, you can remove excess materials comfortably with the help of the tilt table. Besides, the JET J-41002 knife sharpener comes with a 15-inch section, specifically for grinding, and a 6×6 sander table.
Powerful finish
For those who require remarkable and high-end finish in your knives, this sander is the beast. JET J-41002 comes in a perfect size, allowing you to access tight spaces easily. You don't have to leave a certain room unground; use the appliance to manage the trickiest surfaces.
Versatile
JET J-41002 features a 1/3 HP powerful motor that allows you to perform various projects. This means that the machine is suitable for sawing, burring, sanding, finishing, and grinding. Remember, the 1725 RPM is excellent for doing such jobs in reduced time.
You don't have to own different tools for varying projects; just invest in the multitasking knife grinder.
10. Happybuy Knife Grinding Machine
Key features & specifications
2×82-inch belt
Three varying grinding wheels
Abrasive belts
Sturdy base
Copper motor
Belt adjustment
Variable speed
Brand: Happybuy
Material: Steel
Power source: Corded electric
Advance your knife-making game with this belt grinder. Happybuy Belt Grinder remains suitable for beginners because it's not complicated. One can easily install and use the device. Operation is not a big deal; sharpen both your skills and knives utilizing this machine.
Please have a look at some of its features that makes it outstanding.
High-quality grinding
This belt sander comes with a tremendous abrasive belt featuring durable wheels. It also has a non-slip design enhancing a remarkable grinding speed to save you some time.
Furthermore, the tool is accompanied by three varying grinding wheels and other abrasive belts. Hence, it's the belt sander for knife making for sale.
Robust construction
The durability of this model is unquestionable as its entire body is full of steel. Its base is sturdy for stability reasons. The all-structure is what many people are in love with the tool.
On top of that, maintaining the grinder is easy; keep it to serve you for various years.
Powerful copper motor
The device operates with an excellent copper motor that runs smoothly. More so, Happybuy Belt Grinder has stable tracking, and the engine can produce up to 2800 RPM.
Additionally, the tool works at a reduced noise; it will not irritate your eyes or neighbors.
Variable speed and easy operation
Changing and adjusting the belt is straightforward with the help of the adjustment handle. Besides, assembling and disassembling three wheels is also easy. Variable speed is convenient to achieve various grinding speeds.
11. Shop Fox W1843 Knife Grinder
Key features & specifications
1HP motor
Voltage: 110V
2×72-inch belt size
4500 FPM belt speed
Abrasive belt
Brand: Woodstock International
Weight: 59 pounds
Dimensions: 29.5 x 39 x 39 inches
Power source: Electric corded
For those looking for the fastest grinder to polish knives quickly, then here is your choice. The Shop Fox W1843 grinding machine comes with an incredible speed to help you accomplish your job on time.
Easy installation
You don't have to be an experienced knife maker to operate this machine. You only need to go through the user manual and have some time for the task ahead. Assembling and disassembling the unit is not a big deal.
Superior motor
The tool's motor plays a vital role in this grinder as it pumps an excellent 1725 RPM. Besides, the engine is strong for robust performance; suitable for knife grinding.
Durable
A good knife should be long-lasting, to serve you for some years. Durability is essential and is determined by the material used to manufacturer a certain power tool.
The grinder is equipped with a long buffing wheel shaft and an abrasive belt for full-access stropping or buffing.
Flexible sanding belt
It's possible to utilize the sanding belt above and along the platen for free-forming. More so, the tool holder is infinitely adjustable, providing a sturdy platform for continuous results.
Therefore, you are free to use the machine for sharpening extended Lathe chisels and gouges too.
12. Kalamazoo Industries Knife Grinder
Key features & specifications
2×48-inch belt
½Hp Motor
3450 RPM
Removable platen
Tilt table
5-inch contact wheel
Entirely hinged guard
Brand: Kalamazoo
Weight: 44 pounds
Dimensions: 28.4 x 16.7 x 12.2 inches
Power source: electric powered
You should not get scared with the position of this knife grinder because it's reputable. The device is phenomenal, providing you with a lot of elegant features for versatility. Kalamazoo Industries 2FSM can help you do various jobs on materials like plastic, metal, and wood.
Other great features in the unit include;
Simple design
At a glance, you will realize that the device is ragged in a small and compact design. It doesn't possess unnecessary features; perfect for beginners. It packs reliable components for successful sharpening angles.
Simple belt track
You only need to loosen the knob, squeeze the belt, tighten the knob, and be ready to go. You will not struggle to fix the unit.
Large worktable
As a beginner, working space is what you need while sharpening knives. With Kalamazoo Industries 2FSM, you are assured of enough working space. Besides, the worktable is more comfortable, and you can use it to perform most projects around your home.
Adjustable sanding arm
This is another essential tool that beginners expect from a particular knife grinder. So, the tool allows you to twist the arm horizontally or vertically; hence, it offers you many options while grinding metals and many other materials.
How to Choose the Best knife grinder for beginners
Decision-making has never been easy, and you need to be vigilant and aggressive if you plan to buy something. Or else, prepare to invest in the wrong item. This law applies similarly to when purchasing the best grinder for knife making.
You need fully packed information to decide correctly. So, if you're uncertified with the above best grinder reviews, have a look at this handy guide.
Motor
Grinders with small motors are suitable for beginners. There are multiple belt grinders for knife making but go for those with less than 1 Horsepower motor. Therefore, you need to buy a model with a 1/2 HP motor; they are the best for starters.
Speed
The belt and motor speed are significant parameters that you need to consider while purchasing a knife grinder. Starters need models with the lowest speed; faster ones are dangerous. Managing high-speed sanders is challenging; they also tend to wear easily.
Belt size
Beginners don't need bigger and complicated grinders. Smaller ones are the best, allowing you to control them easily. Besides, they are helpful in your 'try and error process.  Leave large belt sizes for commercial purposes; a 2-inch belt size is the best for amateurs.
Dust ports
knife grinders with dust tubes are excellent. Such models reduce debris accumulation around your workplace. So, you need to consider those tools with a dust collecting system.
Rotation/tilt
Can you tilt or rotate the disc? Yes, it would help if you had a belt grinder for knife making that can turn to at least 45 degrees. This capability will allow you to operate in different directions to achieve desired elevations and angles. Also, using such knife grinders is straightforward.
Frequently Asked Questions (FAQs)
How can I maintain my knife grinder?
Maintenance is simple, and you only have to lubricate the moving parts. Doing so is necessary to prevent rusting as well as enhancing smooth operation. Store the machine in the correct place to avoid accidental breakages.
Should I buy a sander or a grinder?
You have to buy a grinder, but some units are either two-in-one while others are three-in-one. This means that some of these machines are versatile while others don't. So, what you need is a multitasking knife grinder.
Final words
After going through the above long list, I am sure you now have your best knife grinder for beginners. We understand that decision-making can be a bit difficult for amateurs. Our guide should help you decide wisely and not go home with the wrong tool.
Remember, such a machine will be by your side daily; go for the best belt sander for knife making for sale. It will serve you for some years.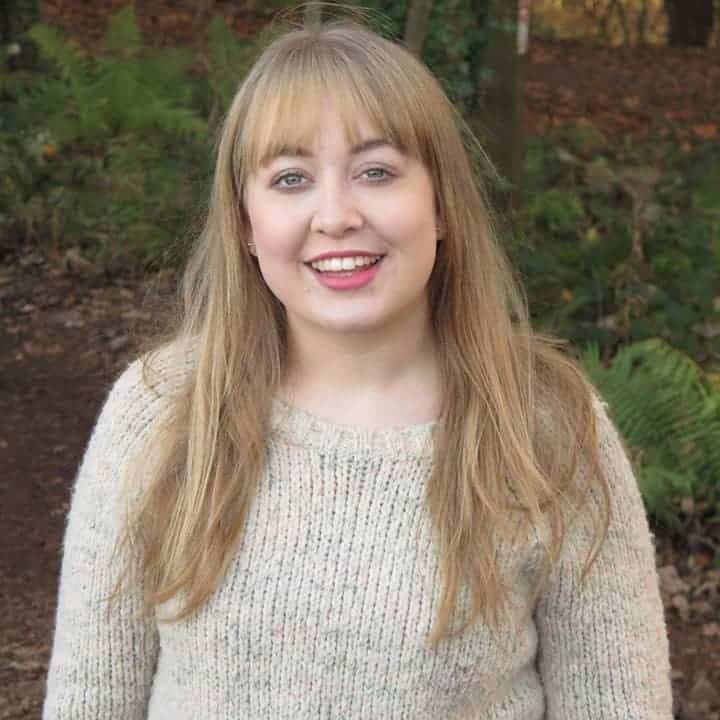 Hi, this is Cynthia A. Rose. Welcome to my Grinder related blog. Usually, I am a housewife. I am busy with my kitchen and cooking all day. My main desire is to create a new recipe every day. But I have to use new tools every day to create new recipes. In this blog, I will share you how to use kitchen tools properly. I will not just share cooking related equipment, I will try to review all kinds of grinders among you. I hope my 12 years of experience will come in handy. Thanks!