Last Updated on April 4, 2021 by Cynthia A. Rose
Maintaining or restoring your respect is necessary by providing the entire family with delicious and nutritious meals. But, how can you do that? Electric meat grinders are the typical kitchen appliances that you can use to prepare healthy food. The Waring Pro MG855 Professional Meat Grinder is a highly rated device that can help you fulfill various kitchen needs.
This meat grinder is reliable, and that's you need to have more information about it. More so, the device is attractive both in function and appearance, adding beauty to your kitchen. You can enjoy preparing homemade foods like hamburgers, pates, baby foods, chili, spreads, and sausages.
Let's explore more about the product and determine what it holds for us.
Best Choice: Waring Pro MG855 Professional Meat Grinder
The Waring Pro MG855 Professional Meat Grinder comes with an easy-to-use design, three plates with varying sizes for medium, fine and coarse cuts to make different types of recipes.
Its larger than enough food hopper is handy to accommodate reasonable pounds of meat. This feature, therefore, circumvents the need to feed the pan with chopped meat regularly. The device can make an excellent gift for any average family because of its reliability and solid build.
Product specification
Two sausage attachments
Three cutting plates
450-watt motor
Three-in-one ON/OFF/REVERSE switch
5-year warranty
Overview
Packaged design
If there's something that I love in this electric meat grinder, then it's the compact, attractive and robust design. The machine is heavy-duty and long-lasting to serve you for some years before going for a replacement.
The brushed stainless-steel body is sturdy enough to withstand any challenging task. Besides, Waring MG855 Professional Meat Grinder is not associated with rusting. Therefore, drops, shocks, and spills won't affect the appliance. Why don't you consider this durable and powerful meat grinder and enjoy restaurant-made meals in your kitchen?
Extra-large die-cast hopper
You don't have to undergo hassles that arise as a result of feeding the meat pan regularly. For this reason, Waring Pro MG855 Professional Meat Grinder is equipped with a larger than enough hopper to accommodate larger meat quantities. So, you only need to place your chopped meat on the pan and leave the grinding task to the machine.
You will be doing other kitchen jobs instead of paying close attention to the appliance while grinding. It would help if you were careful not to overload the device, therefore ensuring your chopped is in small or reasonable sizes.
Plastic pusher
After grinding, I used to have small cuts and accidental injuries when using a low-class meat grinder. This is different from using Waring Pro MG855 Professional Meat Grinder because it has a meat pusher for driving down the meat to the drill.
My fingers and hands are safe because they don't reach the feeding tube. Besides, the feature ensures your food is safe from germs, not affecting your health. Make use of this accessory to keep yourself safe and make healthy food.
Safe meals
Some electric meat grinders can have low-class materials like plastic that produces toxic chemicals under a heavy task. Such models can expose you or your family members to health complications.
All parts that can come in contact with your food should be made from food-grade material. For example, the grinder's head, housing, and auger should be safe, free from harmful gases and chemicals. With this appliance, the final product you get is safe and secure for your health.
Easy to store
Don't worry about where to store the device in your small-sized kitchen. The unit is professionally designed to accommodate the two sausage attachments. The pusher is available where you need to fix the extensions and wait for the next task.
Furthermore, the machine itself won't consume a lot of space in your kitchen because of its compactness. You can place it on your countertop or under the cabinet, and you're ready to go. More so, the device has a convenient place in its housing where you can store the power cord.
Again, the chances of losing the attachments will be minimal, and you can quickly move the appliance from one place to another.
Easy to clean
Cleaning is another consideration that everyone should need to know before buying a meat grinder. I spend less time washing the machine because assembling its parts is straightforward. This allows me to access most of the interior features easily for thorough cleanliness.
Despite being not a dishwasher safe electric meat grinder, warm water is enough to clean the device. Cleaning is manually-done using your bare hands; be careful when handling sharp blades and plates. Or else, you will end up with minor cuts, hampering the cleaning process.
Easy to use
Operating Waring Pro MG855 Professional Meat Grinder is not a big deal due to the available/off/reverse switch. The reverse function is useful for unclogging the device. Just apply the button, and the machine will be fine again to continue with the remaining task.
Besides, there is a user manual the guides on how to use the device virtually.
Multiple accessories
Among the accessories that this model comes with is the handy user manual instruction book. The book contains several recipes with detailed procedures to help you make delicious and nutritious meals.
More so, the available three cutting plates with different sizes are essential for making various foods. Again the two sausage attachments allow you to prepare both fat and thin sausages based on your preferences.
Buying guide
Before deciding, it is advisable to consider some factors. Buying an electric grinder is just similar to buying any other product. The varying sizes, features, and brands can hinder you from making the right decision. So, consider the following parameters when purchasing a suitable kitchen appliance.
Accessories and attachments
What type of recipes are you planning to make? Accessories in a grinding machine can allow you to prepare verities of meals. For example, sausage attachments in Waring Pro MG855 Professional Meat Grinder help you make both fat and thin sausages.
Safety operation
Consider buying a meat grinder with various safety features to prevent injuries. The circuit breaker in any device prevents it from overheating and hence, prolonging its motor's lifespan. Besides, the reverse function is necessary to unclog this meat grinder.
The appliance goes off automatically when overloaded, preventing it from any damage.
Storage
When buying a meat grinder, try to relate its size and the available space in your kitchen. If you have enough space, go for bigger models, but you should afford them. Some electric meat grinders are small while others are massive; make the right choice.
On the other hand, some units allow you to store the components on its body. Besides, some can easily and comfortably fit under your cabinet or on your kitchen countertop.
Durability
Stainless steel is a famous material used to manufacture accessories and appliances. However, such tools are quite heavy but are long-lasting. Therefore, you need to bag home the most durable device to serve you for several years.
How to unclog Waring Pro MG855 Meat Grinder
Clogging is a common problem among meat grinders that occurs due to overloading. The reverse function is always the top safety feature for unclogging the device. When the food is stuck on the blade, the motor will stop or reduce grinding speed.
You need to power off the system and then pulse using the safety reverse button three times. Turn on the grinder again to resume the grinding process. You can still use the plastic pusher and reduce the chances of clogging; slowly push your meat into the drill and wait for the ground meat at the other end.
Frequently Asked Questions(FAQ)
1. What is the weight of Waring Pro MG855 Professional Meat Grinder?
The weight of this meat is approximately 12 lbs, allowing you to lift and move it quickly. There's no need to keep the meat grinder on the counter all the time; unless you intend to use it regularly.
2. Should I only grind meat with Waring Pro MG855?
That is your decision but, generally, NO. You can grind almost everything. For example, you may decide to grate carrots, onions, fish, poultry, meat, or vegetables. It has a user manual that shows you everything you can prepare with the device.
3. Is the Waring Pro MG855 Meat Grinder UC/CUL certified?
Yes, it fulfills the safety standards, ensuring a healthy final product; rights reserved and not associated with tor or harmful chemicals.
4. Can I wash this electric meat grinder in the dish?
No, it's not dishwasher safe. Just use warm water and warm soapy water to wash the plates and blades, but be careful not to end up with cuts.
Conclusion
Hopefully, the above discussion equips you with more information about Waring Pro MG855 Meat Grinder. Up to this juncture, you can realize that this kitchen appliance is suitable for any average family. The package comes with a lot of accessories like a user manual guide with various recipes.
Therefore, you can prepare different types of meals right in your kitchen. Feel the foods with restaurant tastes from your kitchen.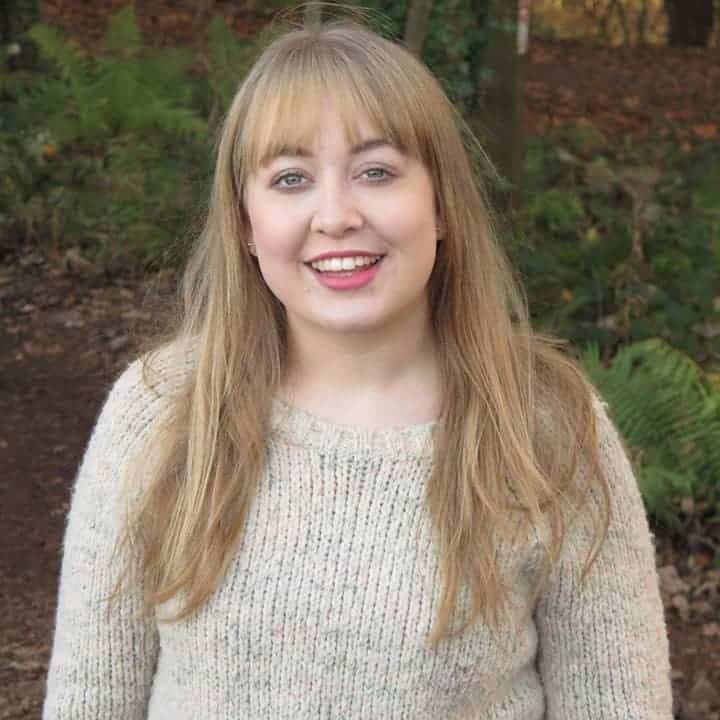 Hi, this is Cynthia A. Rose. Welcome to my Grinder related blog. Usually, I am busy with my kitchen and cooking all day. My main desire is to create a new recipe every day. But I have to use new tools every day to create new recipes. In this blog, I will share you how to use kitchen tools properly. I will not just share cooking related equipment, I will try to review all kinds of grinders like angle grinder among you. I hope my 12 years of experience will come in handy. Thanks!