Last Updated on December 11, 2022 by Cynthia A. Rose
Which criteria do you use to dispose of your bones when you lack space in your bin? Grinding such bones is one of the great ways that make proper use of them without any wastage. The best way of exposing these leftovers is simply by crushing them to produce organic fertilizers and pet food.
Usually, a good grinder will always produce soft bones like those of chickens and turn them into powder form. The bones ground is advantageous since they act as a source of food to dogs and, at the same time, as organic fertilizer for plants. In this article, therefore, we are going to discuss in-depth how to grind bones properly.
Ready Essential Pet Food For Cat And Dog
How To Grind Bones
Below are the steps to follow for effective bone grinding.
(1) Choose soft and uncooked bones which can break easily
When preparing food for a pet, it is good to note what they eat in the wild. Necks, cages, backs, and poultry wing are a suitable choice for grinding. Alternatively, you can also use bones from other small animals such as rodents, rabbits, and fishes. Notably, it is good to select bones that are longer than your thumb for an appropriate breakdown.
However, never use cooked bones since they are very dangerous for consumption and have minimal nutrients compared to uncooked ones. Similarly, never use bones from large animals like pigs, lambs, and even cows because they are challenging to grind.
(2) Cut the bones into small sections to feed the grinder
Do you have very sharp and robust knives for cutting the bones? If yes, then pick any of your sharp knives like the chef's knife or meat cleaver to do the work. Besides, you can use a pair of kitchen scissors that are strong as an alternative. Next, you can comfortably select the bones as required for them to fit into the grinder.
Since some of the meats are useful for pet meals, it is good to keep the meat on minimal cuts of chicken. At the same time, when you want to obtain only bones, you can, therefore, select meats from those bones. You can add small pieces of vegetable that fits the grinder if you wish.
(3) Take out a bowl to catch ground bones
Put the grinder on a stable surface like at the countertop. Ensure that you have enough space for you to position a container properly below the grinder's end. If you want to catch more mammoth bones, you must use a plastic bin or a clean mixing bowl.
Note that you require a bowl if at all you are planning to grind bones with a grinder or using a stand mixer. However, never try to use a food processor or a blender. Additionally, some grinders produce leaking moisture, and therefore you should set the mill on a paper towel.
(4) Feed the bones one at a time into the grinder carefully
Turn the mill on and immediately put the first bone at the open end of the blender on the top. Remember to push the bone down until it fits the grinder entirely while keeping your hands safe from the blades. Allow the bone to go through until it comes out on the other side before inserting the next bone.
It is good to feed the bones slowly one after the other to prevent the breaking of the grinder. Therefore, you must wait until the bone comes out of it before the addition of the other bone.
(5) Grind multiple bones together in a processor or blender
When using a blender, you will have to put a plug to the socket without turning the switch on. Besides, it would be best if you put the bones on the blender according to the capacity while putting a topper. You can now turn the switch on as you put one hand on the upper part of the mixer whiles the other side at the lower end for the proper stability of the mixer. You can comfortably start blending or grinding.
For proper and consistent grinding, you can add to it one cup of water. When you want to make pet food, it is not mandatory to take all the meat from the bones, but you should ensure that you have a consistent liquid blend.
(6) Store your ground bones for about five days in the refrigerator
To prevent your ground bones from any spoilage, make sure that you keep them in a sealed container. When left in an open box, they may smell rancid since they have marrow and blood in them. Once the texture, odor, or consistency of the powder changes, you can throw it away. Besides, when grinding vegetables or meat, you can store the mixture in the refrigerator the same way as bones.
(7) Wash the grinder with soap and hot water
If the machine uses electricity, unplug it and twist the plates by turning them counterclockwise. Remove the hopper and the feed tube out of the grinder. Wash the entire parts of the machine and dry it off completely before storing it. It is good to feed bread to the blender so that to absorb the moisture and oil into the device.
Picking Convenient Machine For Grinding
Proper investment in grinders gives good grinding results. There are different grinders to choose with a powerful motor that breaks the bones properly. So let's have a look at them below.
Electric meat grinder
This is one of the suitable grinders for bones used frequently. Some are cheap and others expensive. However, it is advisable to purchase the electric grinder with heavy-duty for proper crushing of the bones. Additionally, these electric grinders are more productive and make the work easy compared to manual grinders.
Versatile stand mixer
If you have this type of grinder, you don't necessarily require having any bulky equipment in your kitchen since it is sufficient. You can attach the mill easily at the front end. It has a powerful grinder that pushes the bones through its attachment. It comes with a metal or a plastic enclosure; however, metal attachment is the best for use compared with plastic.
Manual meat grinder
A manual meat grinder is generally suitable whenever you want to do things cheaply. For proper grinding of the bones, you only require to push the handle yourself, thus not friendly to many customers. However, when handled properly, it can yield well-grind bones.
Food processor or blender
A blender is one of the affordable options, especially in the absence of grinders or when you are bankrupt. Many of the kitchens nowadays operate with mixers. Blenders have a variety of uses, but when frequently used, it can interfere with the sharpness of the blades.
Safety And Precaution Measures When Using Grinders
The safety measures before and after using the grinder matter a lot for its durability. Therefore below are some of the actions you should put into consideration when using the grinder.
Ensure that your grinder is far away from your kids.
Make sure that the storage of the grinder is in a dry place to prevent it from any rust.
Use only safe and clean bones always.
Keep your grinder away from water.
Wrapping Up
Do you now have insight information on how to grind bones quickly? Of course, yes. The article has provided enough information you need for you to sharpen your bones conveniently and adequately. I hope you can make use of the bones from now in a proper way after grinding them.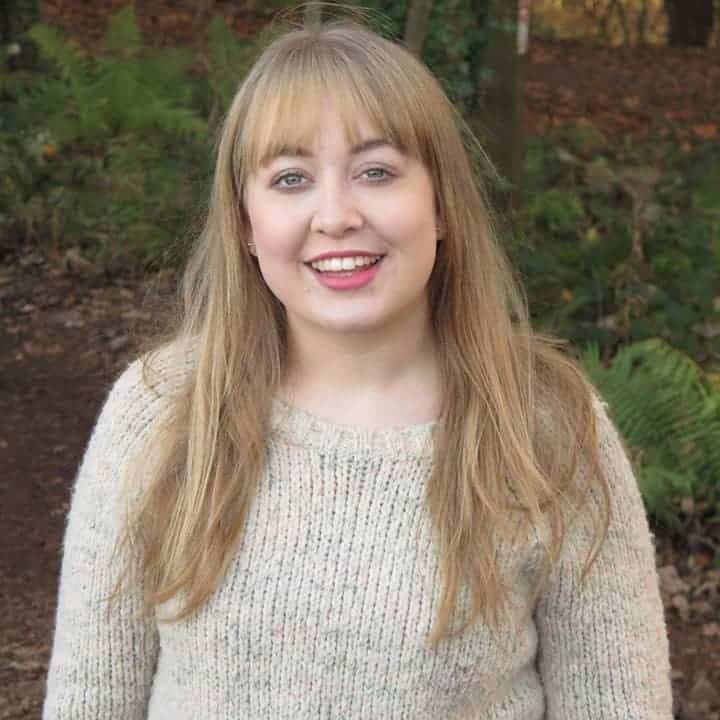 Hi, this is Cynthia A. Rose. Welcome to my Grinder related blog. Usually, I am busy with my kitchen and cooking all day. My main desire is to create a new recipe every day. But I have to use new tools every day to create new recipes. In this blog, I will share you how to use kitchen tools properly. I will not just share cooking related equipment, I will try to review all kinds of grinders like angle grinder among you. I hope my 12 years of experience will come in handy. Thanks!