Last Updated on October 23, 2021 by Cynthia A. Rose
People have been consuming cannabis since ancient times. However, the reason for the consumption has been different.
People used cannabis for food and medicine, rope and fiber, and recreational use. It is slowly getting legalized as well.
Almost every consumption of cannabis needs ground weeds.
One of my relatives took medical marijuana for chronic pain relief. It is a popular alternative to traditional pain relievers. As she had to use it every second day for medical purposes, it was an extra hazard to grind it manually every time.
That is when I came to know about the easiest and fastest way to grind weeds. Have you ever used a coffee grinder for grinding weed? You will be shocked by seeing the result. I have listed the best coffee grinders for weed here to save you a good amount of time.
But first, I am sure you have some confusion about using coffee grinders for weed.
Best Coffee Grinders For Weed – Quick Comparison
Product name
KRUPS Silent Vortex Electric Grinder for Spice, Dry Herbs and Coffee, 12-Cups, Black
Mueller HyperGrind Precision Electric Spice/Coffee Grinder Mill with Large Grinding...
Breville Smart Grinder Pro Coffee Bean Grinder, Brushed Stainless Steel, BCG820BSS
SHARDOR Coffee Grinder Electric, Spice Grinder Electric, Herb Grinder, Grinder for...
Why a coffee grinder for weed?
Many people still use the traditional way of cutting buds. They cut it with scissors inside a shot glass. But it is nearly impossible to get fine ground weeds that way. The manual hand grinders are also popular and widely used. But that also takes a lot of work and time.
Finally, we decided to shift to electric grinders for this purpose. An electric coffee grinder was the most suitable choice. It is easy, cheap and fast. There are also other benefits of using a coffee grinder for weed. Like:
Accumulation of Kief
I am sure you know about kief if you are a regular consumer of weed. It is the crystal-like residue leftover after grinding buds. These crystals are on the buds before grinding as well. They stick to the blade of the grinder and thus can be reserved for extra high.
Cheap
The grinders specified for grinding weeds are pretty costly. They might cost more than 50 dollars. On the other hand, coffee grinders are comparatively cheap and easily available. They can also serve multiple purposes.
Fast
The same thing that you had to do using scissors and hand grinders is now a click away. A coffee grinder does it far better than scissors or manual grinders in the shortest amount of time.
Top 10 Coffee Grinders for Weed:
Now that you know the perks of using coffee grinders for weed, you will surely lookout for the best coffee grinders for weed in the market. Let me make the job easy for you by sharing my top 5 electric grinders for weed.
1. KRUPS Silent Vortex Electric Grinder
It is manufactured by the German kitchen appliance company Krups. It weighs around 2.47 pounds. It is a super silent electric coffee grinder. It is one of the best electric grinders for personal use.
It is the 9th best-selling electric blade coffee grinder on Amazon. It has advanced innovative vortex spin technology for fast grinding. It can grind 12 cups of coffee for drip coffee in just 15 seconds.
It has a detachable stainless-steel grating bowl with a lid. It has a large-capacity. The parts of the grinder are dishwasher-safe. It is efficient and mess-free.
It is a 3-in-1 electric grinder for spices, dry herbs, and coffee beans. So, it is great for grinding weed or buds as well. You can grind weeds without making any extra noise. With this, finely grounded weed is just one click away.
Pros:
Silent
Innovative Vortex Spin Technology for fast grinding
Dishwasher-safe
Easy to clean
One-touch operation
Stainless-steel blade
Efficient 3 in 1 electric grinder
Cons
2. Mueller Austria HyperGrind Precision Electric Spice/ Coffee Grinder
It also has German precision machinery. Unlike Krups Silent Vortex Electric Grinder, it has precision control over your beans. It is the 4th best-selling Electric Coffee Blade Grinder on Amazon.
It is small and compact in size. It takes minimum space and can be easily stored in any cupboard or drawer. It weighs only 1.4 pounds. It is stylish with a good capacity.
It is safe and reliable as it goes through three professional grade inspections. It is the best in quality.
It is not as silent as Krups Silent Vortex Electric Grinder, but it claims minimum grinding noise. It has an HD motor and a durable stainless-steel blade.
It can also grind herbs, nuts, spices, and grains. As it can grind hard foods like nuts and seeds, grinding weed is a piece of cake for this grinder.
Pros
Cheap
Stainless-steel blade
Small and compact in size
Lightweight
HD Motor
Efficient
Cons
Need to proper care when uses
3. Breville BCG820BSS Smart Grinder Pro Coffee Bean Grinder
It is a conical burr grinder. It is the most expensive one on the list. It is the 10th best-selling burr coffee grinder on Amazon. It has stainless-steel conical burrs. And these burrs make a lot of difference.
This grinder has 60 precise grind settings to choose from. It also has an electronic timer to set and set grind duration in 0.2-seconds increments and an LCD to show the time. It is auto-generated. It can calculate itself once you input the number of shots or cups of coffee you would like. You can also set the time and grind size in its machine memory.
It has a power of 165W and a voltage of 110-120V. It has a capacity of more than 500g of coffee beans. It has a locking operation for easy disposal and storage.
Once ground, it falls directly into a portafilter, paper filter, or grinds container.
It comes with accessories like small and large portafilter cradles, grinds container with lid, and cleaning brush.
As it has around 60 grind settings, you can grind your weed on this as well. This grinder can give you the best result at once without having to check every time.
On the one-button operation grinders, you have to press the switch for some time to get the perfect ground weed. If you press too long, the weed will grind too fine. But in this grinder, you can get the desired texture without any hazard.
Pros:
60 grind settings
LCD Display
Removeable portafilter holders
Easy cleaning
Consistent grinding
Dosing IQ/ Precise Digital Timing
Accessories included
Cons:
Large size/ Not easily portable
4. SHARDOR Coffee & Spice Grinders Electric
It is the best electric spice grinder on Amazon. It is a multi-functional grinder that comes with two grinding bowls. The bowl with 2-blade is for dry ingredients like coffee beans, nuts, and seeds. And the 4-blade bowl is for wet ingredients like garlic, tomatoes, or vegetables.
Weed is like a dry herb, so the 2-blade one is perfect for it. The bowls are made of stainless steel and easily washable. It is dishwasher-safe.
The grinder is easy to use. It has a safe locking system for locking the bowl. You can rotate the bowl clockwise to lock it and anti-clockwise to unlock it. The seal ring inside the cap of the grinder prevents the ingredients from spilling.
It starts by simply pressing the lid. Its 200W motor can grind the beans into fine powders in just 15 seconds. It comes with a 2-in-1 coffee spoon and brush.
Pros:
Multi-functional Grinder
Easy to use
Stainless sharp blade
Large capacity
200W powerful motor
Dishwasher-safe
Cons
Overheating Quickly so need to proper care when uses
5. SHARDOR Coffee Grinder Electric, Spice Grinder Electric, Wet Grinder 
Should I grind my weed? Yes, you can, and there are many benefits of grinding weed. The SHARDOR Coffee Grinder Electric allows you to grind your spices and seeds. The grinder is made of stainless steel with two removable steel bowls.
You can do wet and dry grinding with this spice grinder. This makes it perfect for coffee beans and other wet ingredients. The cross blade works well to grind pesto, corn, ginger, and garlic. The combination of the 200-watt electric motor and the blades provide smooth grinding.
You can choose 6 seconds if you want course powder, 10 seconds for medium powder, and 15 seconds if you need finer grind powder. The grinder is BPA-free hence safe to brew mellow or wholesome coffee grounds for all your family members.
Operating the grinder is straightforward. Simply put the desired ingredients into the cups and put the lid on. Push the lid down and activate the grinding. The package includes a coffee bean grinder, flat blade cup, user manual, coffee spoon, and cross blade cup.
Pros
It is easy to clean
The grinder is multi-purpose
It has a large grinding capacity
Compact grinder and easy to store
You can see the grinding process
The grinder provides consistent grinds
Cons
6. DR MILLS DM-7441 Electric Dried Spice and Coffee Grinder, Blade & cup made
Coffee lovers and coffee professionals need the DR MILLS grinder for coffee and other spices. The machine also works well for weed grinding. The coffee and herb grinder is made of stainless steel and it has 150 watts for perfectly grinded up weed.
This is the best electric grinder for herb that provides up to 7 cups of coffee. It works well for grinding nuts, herbs, spices, grains, and seeds. The coffee mill is ETL-approved and BPA-free. The spice grinder comes with a brush to make cleaning easy. It also has a lid for a viewing window.
The coffee herb grinder has nonslip feet for stable use. it doesn't rust which makes it safe to use. The electric grinder for weed is easy to operate. Simply hold the button for operation and release it for easy use. the grinder provides both fine and coarse options when you operate it at different times.
Its blade grinder lid features a safety switch for safety. It has a thermal switch which can work for about 30-minutes rest in case it stops from abnormal use. The blades are sharp to provide quick and powerful grinding. You can grind your coffee beans evenly and sharply.
Pros
Great for ground coffee beans
Nonslip feet provide stability
Offers a wide range of applications
Options for fine and coarse grinds
Durable stainless steel construction
It provides a simple grinding process
Cons
When purchasing the grinder check the Quality properly
7. SHARDOR Coffee Grinder Electric, Coffee Bean Grinder Electric, Nut Grain Grinder
Can you use a spice grinder for weed? Well, if you don't have a mini weed blender, many coffee grinder options provide multi-purpose grinding. This coffee grinder electric machine provides course and fine grounds for coffee, herbs, and other spices.
You only need to press the lid for various seconds depending on the final product you want. Its quality features make it one of the adjustable coffee grinder electric machine. You can use it as a kitchen mill grinder, nut grinder, weed grinder, and salt grinder, and pepper grinder.
The SHARDOR Coffee Grinder Electric has a removable grinding bowl. It has a speed grinding of 20000-24000 r/min to help you get the needed powder between 8-15 seconds. The stainless steel cups are removable and dishwasher safe. This makes cleaning effortless after use.
The coffee grinder portable design makes it easy to use anywhere. It has a safety operation feature where the grinder only functions when the grinding bowl is locked and the lid is on the base. It has non-slip rubber feet for stable functioning and even heat distribution.
Pros
Safety operation features
Easy to use grinding machine
The grinder is dishwasher safe
It has a large grinding capacity
It comes with a manual booklet
Offers multi-purpose grinding
Cons
A little bit noisy during the grinding process
8. Cordless Coffee Grinder Electric, DmofwHi USB Rechargeable 200W Spice Grinder
This is a quality coffee and herb grinder. It offers a wide range of settings to make operation easier. The machine also acts as a perfect electric weed grinder. The budget grinder features a 304 stainless steel blade for excellent grinding performance.
The cordless coffee grinder electric has long battery life for outdoor use. it can work for three hours under full charge. There is a battery power display to help you monitor the battery power. The grinder is compact so you will not have trouble carrying it.
You can prepare your pot of coffee anywhere with this grinder. It provides the perfect coffee grind size for pour-over, espresso, or French press. You can choose between fine, medium, and coarse grind depending on your liking. The blade grinder for spice is multi-functional since you can grind spice, beans, and other dry ingredients.
The portable grinder grinds without splashing. It is designed with an anti-splash lid that prevents coffee powder messes when the coffee grinder portable machine is working. The grinding bowl is detachable for easy cleaning. The mini spice grinder is made of food-grade 304 stainless steel for durability and safety.
Pros
Compact design for portability
Detachable bowl for easy cleaning
Stainless steel blades for durability
An anti-splash cover prevents spilling
Long-lasting and great tasting coffee
The coffee grinder is USB rechargeable
Cons
9. Keenstone Coffee Grinder, Electric Coffee Bean Grinder, Stainless Steel Spice Mill Grinder
There are many products to choose from when it comes to coffee, spices, and weed grinder blender. The Keenstone electric grinder works for nuts, herbs, spices, pepper, and coffee among others. It is designed with a noiseless motor for silent performance.
This coffee grinder is powerful with a 150W motor. It can grind coffee to different levels you need. The blades are made of 304 stainless steel that offers fine grinding in 30 seconds. They operate at a speed of 29500 ± 10% rpm.
The multi-functional grinder is easy to operate. Simply hold one button for easy use. Press and hold the button to begin grinding and release if you need it to stop working. For 10 seconds, you get coarse, 20 seconds medium and 30 seconds fine. The lid is transparent so you can easily see your coffee beans grinding.
It has a quality design and a capacity of up to 10 cups. The ergonomic design makes it comfortable to hold. The grinder features 304 stainless steel material for durability. It is also BPA-free for healthy and safe use.
Pros
The grinder is easy to operate
Offers multi-functional grinding
It is equipped with a strong motor
Durable stainless steel material
It comes with a cleaning brush
Ergonomic and comfortable design
Cons
Time-consuming to remove the grounds
10. Wirsh Coffee Grinder – Herb grinder with Stainless Steel Blades,Spice Grinder
If you need the best electric grinder for weed and coffee, the Wirsh Grinder can be a great purchase. This is a manual grinder that provides an easy grinding method. The affordable hand grinder has a capacity of up to 15 cups.
You can use this pot grinder to make your mocha, espresso, or latte. This grinder is powerful enough to grind other ingredients like peanuts, herbs, coffee beans, and much more. It is designed with food-grade 304 stainless steel for quick grinding.
The portable hand grinder provides one press use. it has a simple push-down power operation for maximum grinding power. The lid plays the role of a switch; with just a single touch, it begins to grind and only stops when you remove your hands from the lid.
This makes it safer to use because the blade only rotates when you press the lid downward. You can easily control the texture of your grinds from coarse to medium. This grinder is easy to store and cleaning is effortless with the included brush.
Pros
The grinder is of large capacity
Provides easy one-press operation
Offers easy storage and cleaning
Made of BPA-free and food-grade materials
It has a safety lock switch and overheating protector
Comes with an instruction manual and cleaning brush
Cons
Need to proper care when working
I have given the descriptions of my 10 best coffee grinders for weed. Each of them has a different feature that makes it unique. It is important to figure out your requirements first then buy the best coffee grinder for you.
See Extra- Review
Vamolan Coffee Grinder Electric, Unique-Design Coffee Bean Grinder
It is the 8th best-selling Electric Coffee Blade Grinder on Amazon. It has a powerful motor of 200W that can grind 50g/ 9 tablespoons of coffee beans in just 10 seconds. It is fast and effortless.
It is also a one-touch operation. You can control the coarseness of the beans as per your wish. The longer you grind, the finer the beans become.
It has an overheat protection that auto stops the grinder when it exceeds a certain temperature. The heat sinkholes with the overheat protection prevent the beans from overheating, maintaining the rich aroma and flavor.
The blades are made from premium stainless steel. The high power combined with the blades can chop through any ingredient with fast spinning. It can grind herbs, seeds, rice, spices, and other similar ingredients.
It is easy to clean and comes with a cleaning brush. It is small in size and well designed. It also has cord storage at the bottom to keep it tidy and elegant.
Pros:
One switch control
Powerful 220W motor
Premium stainless-steel blades
Overheat protection
Compact design and easy to store
Overheat protection
Cons
Guide to Buying a Coffee Grinder for Weed
There are many electric grinders in the market. There are grinders specified for only grinding weeds as well. But they are cheap and not really durable. On the other hand, there are plenty of benefits of repurposing a coffee grinder for weed. However, there are some features that you should consider before buying a coffee grinder for weed like-
1. Blade VS Burr
Burr grinders and blade grinders are different from each other. Burr grinders have two blades that rotate in opposite directions. A blade grinder has one blade that spins fast. You can adjust the closeness of the blades in a burr grinder.
Best burr grinders allow you to determine how finely your weeds will be chopped by adjusting the blades. This is why many people prefer burr grinders to blade grinders. Though they both work fine, it is better to get a burr grinder for weed.
2. Collecting containers
It an important factor to keep in mind. The grounded coffee or weed should accumulate in a container and be easy to remove or pour out. Some grinders spill ground ingredients all over the place. It even gets difficult to brush out the ingredients.
So, it essential to get a grinder that pours the ground ingredients at a certain place.
3. Manual or Electric
Many stoners prefer the traditional manual grinding procedure still today. There are manual coffee grinders as well. But the manual weed grinders do a better job than the electrical ones.
The electrical coffee grinders are the best anyway. They are fast and save a lot of time. But one drawback is that they require a minimum amount of buds to function. The manual ones are better for grinding small amounts.
4. Grinder Material
Another thing to look for is the grinder material. The electric coffee grinders should have a stainless-steel body and blades. The manual coffee grinders should be made of premium materials. The plastic ones are not durable.
Stainless-steel containers are easy to clean and long-lasting.
5. Motor and speed
In the case of an electric coffee grinder, it is necessary to buy a grinder with the feature of adjusting speed. The higher the power of the motor, the faster the grinder.
Even though most grinders do not come with the feature of adjusting speed, you can still control it by the amount of time you grind the beans. The more your grind, the finer the beans become.
In the case of weed, you do not want fine powder. Average electric grinders should take 5-10 seconds to grind the weeds in a perfect texture.
6. Size of the grinder
Coffee grinders are normally larger than weed grinders. So, it is convenient to buy coffee grinders as compact as possible.
Frequently Asked Questions (FAQs):
Can I use a coffee grinder for coffee and weed both?
Technically, you can. However, I would not advise it.
There is a high chance of mixing these two and result cross-contamination. If you can clean properly after every use, you can avoid this issue. Still, it is better to have separate grinders.
How to use coffee grinders for grinding weed?
The procedure is the same as grinding coffee beans. You have to pulse your grinder instead of turning it on full speed while grinding weed. Else it will turn to a fine powder. You have to keep it on the coarser side.
Will my weed stick to the blade?
It might if your weed is wet. Dry weeds should not stick much to the blade. If it does, it can be easily cleaned with a paintbrush.
How much weed should I grind on a coffee grinder?
Every coffee grinder has a certain capacity. But generally, the more the weed, the better the result. For a small amount, pulse the grinder quickly.
Conclusion:
Repurposing a coffee grinder for grinding weed is a pretty smart deal if you ask me. There are many coffee grinders available in the market, of which I have listed the best coffee grinders for weed.
They are far better than the traditional manual ones. The manual grinders can be a huge pain for those who consume weed daily for medical purposes.
The electric coffee grinders are fast and easy to use. They are multi-functional and saves a lot of labor and time.
Coffee grinders can be a good alternative to weed grinders if used rightly.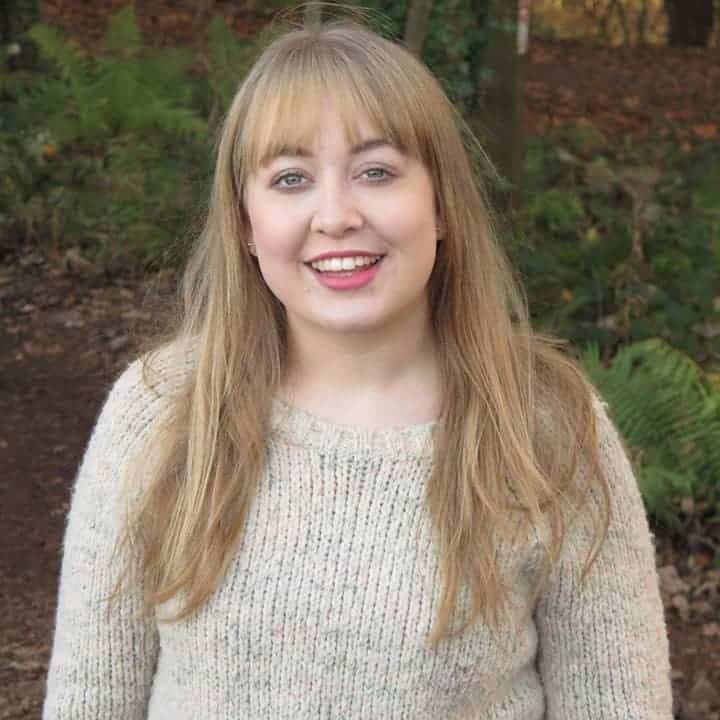 Hi, this is Cynthia A. Rose. Welcome to my Grinder related blog. Usually, I am busy with my kitchen and cooking all day. My main desire is to create a new recipe every day. But I have to use new tools every day to create new recipes. In this blog, I will share you how to use kitchen tools properly. I will not just share cooking related equipment, I will try to review all kinds of grinders like angle grinder among you. I hope my 12 years of experience will come in handy. Thanks!