Last Updated on December 11, 2022 by Cynthia A. Rose
Do you want to know how to use a coffee grinder for cold brew? If so, then here you are. The only secret in making a fantastic tasting cup is to grind the coffee beans immediately before brewing them. Usually, shop and café owners use the same technique, and therefore you can comfortably do it yourself from home without necessarily purchasing them from the grocery store.
You can only achieve this by the use of a burr grinder that is manual. However, if you are financially stable, you can as well use the best electric coffee grinder. Note that before grinding, the flavor of the coffee you prepare depends mostly on your ground size. Therefore, in this article, we are going to discuss step by step the appropriate ways in which you can use your coffee grinder effectively.
Recommended Best Coffee Grinder
Steps Followed When Using Your Coffee Grinder
1. Set The Coffee Grinder To The Initial Grind
Most of the burr grinders produce some warnings which indicate that unless they are running, you can not make any adjustments on them. Therefore, before you begin the grinding process, it is good to find the proper setting on your coffee grinder by dialing it and turning off the lock if it has one.
In some burr grinders, they have a mark that is written with black mainly at the black dial, which makes them hard to observe when using. However, with the use of a newer version of this grinder, it has straightforward numbers that are easy to read and comes with a manual guide that shows the way you need to twist the dial for a finer or coarse grind.
Once you finish the initial setting on your coffee grinder, grab some coffee beans onto the hopper of your mill while adding more to your desire for a double short or just a single shot. If you are adding a double shot, you should weigh about 15-18 grams of your coffee.
2. Pull A Test Shot
At this second stage, you need to use the initial setting in making an espresso shot in the coffee grinder. If you realize that your flows at a faster rate with a frothy crema, then your mill is not fine enough for grinding. On the other hand, if your device consists of some clogs, then you should know that you are using an excellent grind.
Usually, an espresso shot should take approximately about 20 seconds to pour out the fluid of about 30-50ml. In the case of a double shot, it should take around 30 seconds to produce 60ml of the liquid. Additionally, if your grinder comes with a pressure gauge, then ensure that during the pouring phase, the gauge should range between the 8 and the 11 bar.
3. Re-Adjust Your Coffee Grinder
Ensure that your grinder is empty at this step, if in case the coffee you poured gives you much far volume after you time correctly, then you are almost on your way to coarse. However, if there is little espresso or not at all, then you are on your way for too fine. With the grinders which come with a pressure gauge, you can be able to observe whether you were way off.
Therefore, you can run your grinder at this point, making some considerable adjustments in the right direction. After the change, you can repeat step two by pouring another shot. If you got nearer the mark, then the pressure needle should be near the lowest or highest point of the gauge, which requires you to use finer adjustments.
Usually, nudging a notch or two on the grind setting is very fine enough, especially for finer adjustments since you are not necessarily moving the grinder burr any far. For you to obtain the right coffee ground for cold brew, it might take up to the second shot. Therefore, when this one happens, you are free to dispose of the previous grind. Besides, you can make add an extra shot onto the grinder for proper comparison.
4. Adjust Your Grinder Time
Most of the coffee grinders consist of dosing control, which plays a beneficial role in defining the amount of time required by the mill for a double or single operation. You can refer to your manual guide that comes with the grinder so that you can know the quantity of coffee recommendable for every type of any shot.
Generally, for a single shot, you require around 6-8 grams, while that of the double shot is about 15-18 grams. Therefore, it is good to weigh the amount of coffee while adjusting the time until you obtain the correct dosage.
5. Adjust For Every Type of Coffee
You may realize that every type of coffee you purchase grinds differently from one another and changes with time. Therefore, when grinding, you may obtain a fine grind; however, you require making some small adjustments so that you can get a suitable grind. You can make use of step three so that you obtain your best out of it.
6. Clean Your Coffee Grinder
It is good to ensure that your grinder remains clean once you finish grinding. Therefore, you can achieve this by immersing your machine in a gentle detergent so that you can remove the coffee oil which clogs on it. Next, rinse your grinder thoroughly and allow it to dry. Remember to make use of the manual guide so that you know the parts that bleach and the ones that are dishwasher safe.
Notably, make sure that you avoid using abrasive cleaners and some other products which may otherwise damage the accessories and the surface of your grinder. For on to prevent any cracks or breakages, check your grinder regularly on its entire parts.
Conclusion
There you know now! Learning how to use a coffee grinder is not hard at all. Once you have all the knowledge, you can go ahead and make your coffee using your blender comfortably without straining. Therefore, it is essential to maintain and clean your grinder after every use to ensure that it works efficiently and conveniently any time you need it.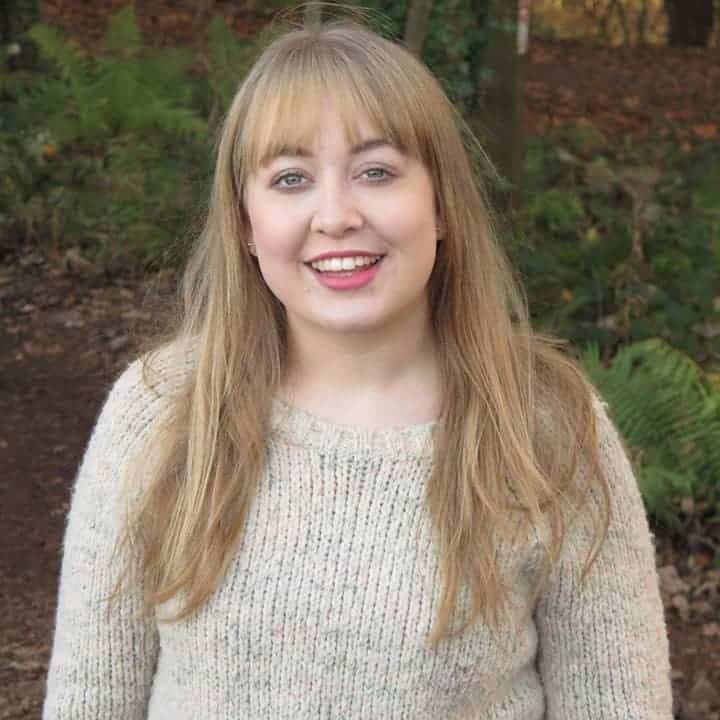 Hi, this is Cynthia A. Rose. Welcome to my Grinder related blog. Usually, I am busy with my kitchen and cooking all day. My main desire is to create a new recipe every day. But I have to use new tools every day to create new recipes. In this blog, I will share you how to use kitchen tools properly. I will not just share cooking related equipment, I will try to review all kinds of grinders like angle grinder among you. I hope my 12 years of experience will come in handy. Thanks!