Last Updated on April 4, 2021 by Cynthia A. Rose
Are you looking for a super-classy and cool meat grinder to prepare your ground meat? Maybe you should have a look at this fine product from STX International Products. Stx turboforce ii meat grinder is the package I am talking about.
I did not understand why many consumers refer to this machine as the "beast" and "beauty," but I felt its greatness, and I can now attest.
This meat grinder is beauty when placed on the kitchen counter. What about grinding speed? You don't need to worry about that. Its operating speed is high, enabling it to handle even more challenging and more massive meat cuts.
Everyone needs a long-lasting meat grinder to enable him/her to enjoy fresh ground meat. Therefore, this machine has impressive features like an air cooling system to protect the unit from overheating and also prolonging the grinder's durability.
STX Turboforce II Electric Meat Grinder & Sausage Stuffer
This electric meat grinder is a lightweight and portable machine with a futuristic design. It has a wattage of 2000 output peak power with the 600W working power that allows the grinder to handle the meat of all types such as tough meat cuts and soft chicken bones. This an added advantage for hunters and pet owners.
More so, this machine features Quad air cooling that extends the motor's lifespan. This system automatically cools the motor when functioning. Also, this machine can handle up to 240 pounds of meat per hour. This makes it the best for domestic use.
It also comes with different accessories, i.e., an optional foot pedal, 6 stainless steel grinding plates, a beaner plate for sausages, kibbe attachment even for sausages, three stainless cutting blades, 3 different sized sausage stuffing tubes to prepare a variety of sausages, 2 meat shredders for holding and shredding, burger-slider for the patty, meat pusher, and a manual instruction booklet.
Many parts of this machine are made of metallic, i.e., die-cast aluminum material has been used to construct the auger, meat tray, and feeding tubes while grinding blades and plates made from stainless steel. This enhances the grinder's lifespan.
Therefore, if you have been looking for a long-lasting meat grinder with great features, your effort is not in vain because the STX sausage stuffer grinder is the answer to your situation.
Features of STX 4000 meat grinder
This meat grinder is featured with three different speed options, i.e., slow, high, and reverse, to control the grinding speed of the machine. Slow speed is essential to reduce grinding speed, maybe when you are busy making sausages.
High speed increases the grinding speed of the unit while the reverse button reverses function when clogging is experienced.
STX 4000 meat grinder has a quad air cooling system that automatically cools the motor when it is functioning. This feature extends the lifespan of the grinder and prevents the motor from damages that may be as a result of overheating.
More so, STX turbo a powerful motor of 600 watts with an output peak power of 2000 Watts. This powerful motor enables this machine to handle hard meat cuts and soft chicken bones at a very high speed.
This meat grinder can grind up to 240 pounds of meat within an hour. This is great compared to other meat grinders in the market.
This machine comes with sausage stuffing tubes, and a kebab attachment, both meant for sausages.
It has a wide meat tray that can hold above 3 pounds of meat.
This feature makes STX 4000 meat grinder unique from other meat grinders. This pedal is useful when stuffing sausage without using your hands.
This meat grinder comes with 2 meat claws that are sturdy and durable enough for handling, carving, and shredding meat.
This machine also is featured with a burger-slider that is suitable for burger making or sliders.
STX 4000 meat grinder has an attractive design because of the material used to build this machine. Other parts such as meat tray, feeding tube, and the auger are made from a die-cast aluminum material, while stainless steel material used to construct blades and plates. All these are to ensure that the grinder serves for many years.

Buyers guide on STX 4000 meat grinder
Below are some of the factors to be considered before buying a meat grinder.
Reliability
This factor is very crucial to consider before purchasing a meat grinder. Some grinders may annoy you when grinding. But with STX 4000 meat grinder, there is no need to worry because its speed will please you.
Also, this machine is good at preparing sausages and pet food. Buy this meat grinder and enjoy fresh ground meat and sausages
Grinding speed
This factor should help you choose the machine with high grinding speed. Therefore, if you are looking for the fastest meat grinder, then STX 4000 meat grinder is your perfect choice.
This unit can produce up to 240 pounds of ground meat per hour. This makes it better than other electric meat grinders.
Accessories
Grinders that come with many accessories should be considered the best. I have seen many grinders with fewer accessories, but STX 4000 meat grinder comes with many free accessories from the company.
This machine has 6 grinding plates made from tempered stainless steel material, foot pedal, meat tray, stuffing tubes, and kubbe attachment. All these accessories make work easier when grinding. And therefore, if you have been looking for such a grinder, STX 4000 meat grinder is the answer.
Portability
This factor should guide you to choose an appropriate meat grinder based on its weight. Some meat grinders are heavy, but STX 4000 meat grinder is quite heavy. You can quickly move it from one station to another, and also you can store this machine on the top of your counter. It is beauty.
Space occupation
The size of the grinder depends on the space available in your kitchen. Space should not give you a headache because STX 4000 meat grinder does not occupy a large room.  You can store it on your counter.
Frequently asked questions on STX 4000 meat grinder
Q: What is the actual power of the STX 4000 meat grinder?
A: STX 4000 meat grinder takes an actual power of 600W. Its motor is 4000 watts with a maximum wattage of 2000 output power.
Q: Can STX 4000 meat grinder used for other purposes?
A: YES. Apart from grinding meat, STX 4000 meat grinder comes with many accessories and attachments such as kubbe and sausage attachments to handle sausages. Also, this grinder is capable of grinding severe meat cuts and chicken bones to prepare a pet diet.
Q: To whom is STX 4000 meat grinder best for?
A: This machine is best for hunters; they can use this machine to handle dear meat because of the shredder. It can also grind soft bones to prepare pet food. Also, it is best for residential purposes; this meat grinder will serve you better if you like to chew regularly
Conclusion
Are you still holding doubts and questions about the STX turboforce ii meat grinder? I believe by now. You have all the essential information about this meat grinder. I have tried my level best to provide a detailed description of this machine, and also I have tried to sample some of its unique features for you.
This grinder is durable because of the materials used to construct the model. What about its quality? This machine is super-classy made from an aluminum alloy that makes the grinder shiny.
This is a meat grinder with many accessories to ease the grinding process. Six grinding plates impressed me because you can prepare a variety of ground meat. Once again, STX 4000 meat grinder is "best and beauty."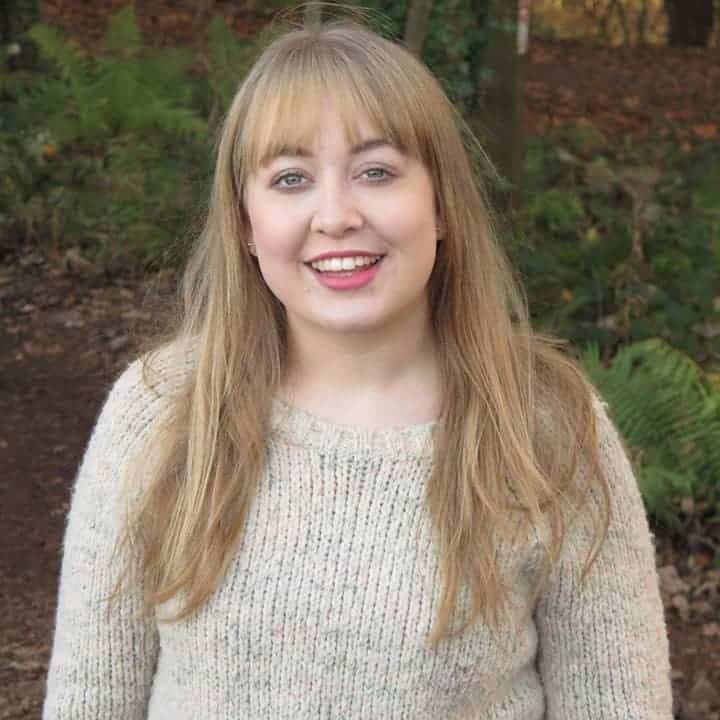 Hi, this is Cynthia A. Rose. Welcome to my Grinder related blog. Usually, I am busy with my kitchen and cooking all day. My main desire is to create a new recipe every day. But I have to use new tools every day to create new recipes. In this blog, I will share you how to use kitchen tools properly. I will not just share cooking related equipment, I will try to review all kinds of grinders like angle grinder among you. I hope my 12 years of experience will come in handy. Thanks!