Last Updated on October 12, 2021 by Cynthia A. Rose
Looking for some quick meat grinder recipes?
Well, I guess you have landed on the right page.
Meat grinding has become more effortless in the present day. And, the majority of people prefer to grind meats at home for various reasons.
First of all, preparing meat grinder recipes is easier for them. Customization of meat preparation is another reason behind the preference. Thirdly, they also have the certainty that the meat is not contaminated and remains clean.
In this post, we shall discuss the four meat grinder recipes. The recipes are easy to follow and take less time to prepare every day.
You can prepare them for your breakfast, lunch or dinner. Also, you can have some delicious snacks in the evening hours with these recipes.
Let us start learning the cooking process.
1. Healthy Sausage Recipe for Breakfast  
For a healthy breakfast in the morning, you can have sausages. They are easy to prepare and filled with nutrients. And preparation also takes less time and almost effortless. So, you can try it at home.
Preparation time: 20 – 25 minutes    
Ingredients:
–       Ground beef – 15 -20 ounce
–       Salt – 1 teaspoon
–       Dried parsley – ½ teaspoon optional
–       Black pepper – ¼ teaspoon, ground
–       Red peeper – ¼ teaspoon, ground
–       Sage – ¼ teaspoon, ground
–       Dried thyme – ¼ teaspoon
–       Coriander – ¼ teaspoon, crushed
–       Oil – 1 tablespoon
Instruction:
Mix all the ingredients. If you are unable to mix them correctly, you can use your meat grinder to combine them.
Once the processing is done, shape them into patties. Use your meat grinder stuffing tube to make them into the shape of a sausage.
You have the sausage now. Heat a frying pan. Add oil into the pan. Now, fry the sausage into the pan. You need to cook the sausage for around 10 – 15 minutes on medium and low heat.
 Check the sausage and serve till they are hot.
2. Easy Meatball Recipe for Evening Snack 
Meatballs are great for an evening snack. They are delicious, and preparation is almost effortless. At first, you are to process the meats using your grinder. You need to process either beef, chicken or pork to prepare the meatballs.
Preparation time: 20 minutes
Ingredients: 
–       Ground beef – around two pounds)
–       Egg –  1 piece
–       Kosher salt – 1 tablespoon
–       Chopped parsley – 1 tablespoon
–       Dried oregano – 1 tablespoon
–       Black pepper – 1 teaspoon, ground
–       Red peeper – ½ teaspoon (if you prefer spicy meatballs)
Instruction:
At first, you have to preheat your oven. Make sure the heat is around 205-degree Celsius. Take a large bowl. Place all the ingredients together.
Mix the ingredients properly. Ensure you put the salt on the mixture. If you love spicy meatballs, you can add the red peppers. 
After the mixing is complete, make the mixture in the shape of meatballs. You can do it in two ways. First, you can use your palm to make them look like balls or round in shape. Or, you can use an ice-cream scoop. It will make the shapes round. 
Now, place the balls in the oven. Using foil on the balls will provide a better result.
Bake the meatballs for around the next 20 minutes.
 You are done!
3. Barbecue Beef Burger Recipe
I can bet it is tough to prevent yourself from tasting a barbecue beef burger. It could be a perfect lunch item in association with some other light items. The preparation process is effortless too.
Preparation time: around 20 minutes
Ingredients:   
–       Ground meats – one pound
–       Onion – slice (one piece) and grated (one piece)
–       Black pepper – 1 tablespoon
–       Red pepper – 1/5 teaspoon
–       Salt – ¼ tablespoon
–       Barbecue sauce – ¼ cup
–       Onion roll – four pieces
Instruction:
Start heating the grill on medium heat.
Now, take a medium bowl and mix all the ingredients. You can use your hand or forks as well. But make sure you do not overmix the ingredients. It may smash the meats and ultimately, ruin your burger. 
Make three patties with the mixture. You can add more salt, red pepper or barbecue sauce in the mixture according to your taste.
Now, place the burger on the grill. Cook it for 10 – 12 minutes. You have to check both the sides are cooked perfectly. Or, you may have to taste something unusual.
 When you serve the burger, don't forget to add the onion rolls. You can also add sliced onions inside to add more flavor.
4. Grilled Lamb Kefta
For a quick dinner at your home party, you can prepare grilled lamb kefta. It's no big deal. The preparation process is easy, and you will need not more than half an hour to complete it.
Preparation time: 30 minutes (maximum)
Ingredients:  
–       Lamb meat (one pound, ground meat)
–       Parsley leaves – one cup, chopped
–       Red onion – 1/2 cup (mashed)
–       Cumin seed – ½ tablespoon, crushed
–       Sandwich bread – two/ three slice
–       Paprika – two tablespoon
–       Red pepper – 1/4 tablespoon
Instruction
Take a large bowl, place all the ingredients and mix them properly. Make sure you mix the ingredients for at least 10-12 minutes. It will help to combine all the elements, including the fats of the lamb, consistently in the mixture. 
Make ten patties from the mixture. Ensure the patties look like a sausage and then insert skewers through the patties.
You are almost done.
Now, place the skewers on a grill for the next five minutes. Set the heat to medium. Check all the sides are well cooked. After five minutes, remove the kefta.
 Usually, kefta is preferable to yogurt.
Finally…
So, these were the meat grinder recipes for you. You can also make the number of other recipes like ham with chicken, cheese stuffed burger, classic horseradish and more.
In fact, if you have a meat grinder at home, you can also take many more advantage of this product.
Therefore, we would love to hear from you. Use the comment box below to share your experience or any more meat grinder recipes.
It will help us to get ideas about delicious meals that everyone can have in a day.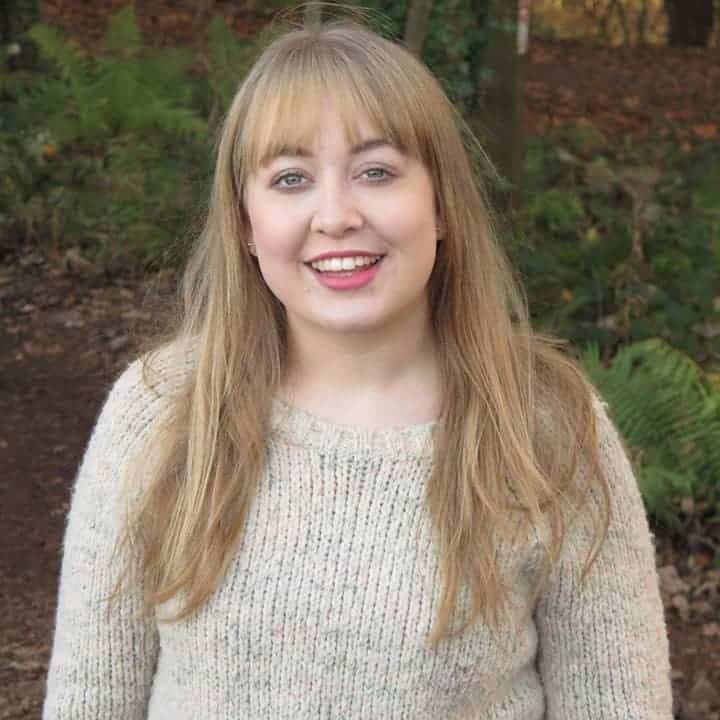 Hi, this is Cynthia A. Rose. Welcome to my Grinder related blog. Usually, I am busy with my kitchen and cooking all day. My main desire is to create a new recipe every day. But I have to use new tools every day to create new recipes. In this blog, I will share you how to use kitchen tools properly. I will not just share cooking related equipment, I will try to review all kinds of grinders like angle grinder among you. I hope my 12 years of experience will come in handy. Thanks!