Last Updated on April 4, 2021 by Cynthia A. Rose
Have you tried many meat grinders without seeing any change? Lem products 1158 mighty bite electric meat grinder is the solution to your problem. No one would wish to buy stale and tasteless ground meat. Personally, my answer is a big NO.
I get tired immediately when I start thinking of making such a decision. This is because sometimes you buy ground meat that best prepared a few days ago. Therefore, the best action to prevent this issue from happening is to get a freshly packaged meat grinder that is ideal for home use.
Everyone deserves ground meat of high quality for the family and visitors. Allow me to introduce LEM Mighty Bite Grinder to you. This package is what I am referring to; its features are excellent, durable without forgetting the speed.
LEM Products 1158 Mighty Bite Electric Meat Grinder
As I have pointed out above on the introductory part, this meat grinder works better for both commercial and domestic purposes. Many consumers praise this grinder, be it hunters or non-hunters.
LEM Mighty Bite grinder can run over the meat of large quantities efficiently. More so, this grinder comes with sausage attachments making it capable of handling a variety of sausages based on your preferences. It is featured with three plastic stuffing tubes to prepare a variety of links.
Its head, motor housing, and augur built using aluminum to ensure the durability of the grinder. LEM Mighty Bite grinder is also ETL approved and comes with a 1-year warranty.
This machine comes with metal gears containing roller bearings to increase longevity. This is because the metal is more durable than plastic found in other grinders on the market.
Sometimes you may place more significant pieces of meat on the meat trey and fails to fall in the augur. The LEM Mighty Bite grinder comes with a meat stomper used to force the meat into the augur.
This grinder has a 120V.35 HP permanently lubricated motor and 575 watt/1000 watt outlet peak power. Furthermore, the grinder has an inbuilt circuit breaker that reduces damages to the motor arising from electrical faults or clogging.
Also, this grinder has two cutting plates of different sizes, i.e., fine and coarse plate sizes that are built from stainless steel to handle different quantities of meat. This makes the machine easily movable and long-lasting.
More so, this meat grinder handles meat at a speed of 360 pounds within an hour. It is also capable of grinding different types of meat, both soft and chicken bones. Assembling and disassembling the grinder is easy when you want to clean it.
Features of LEM Mighty Bite grinder
They are aluminum for durability purposes. Also, they increase the performance of the grinder by increasing its lifespan.
LEM Mighty Bite grinder is also featured with an internal circuit breaker to stop the machine when it experiences clogging or electrical failures.
The body of this machine is also aluminum to increase its durability and make it attractive.
Three plastic stuffing tubes
The grinder comes with three different sized stuffing tubes to provide the desired sausage sizes.
LEM Mighty Bite grinder also comes with two different sized plates, i.e., fine and coarse, enabling you to grind a variety of meat depending on your preferred preferences.
This machine also comes with metallic gears with roller bearings that are full of aluminum to increase the permanence of use. Metal makes the grinder long-lasting.
The motor is lubricated permanently to enhance performance and durability or the grinder.
The grinder has pulse reverse, full and slow speeds to control grinding and stuffing speeds.
This enables the user to move the machine quickly from one place to another.
It meets ETL requirements
The grinder has a goofproof knife made from stainless steel.
LEM Mighty Bite grinder comes with a 1-year warranty from the manufacturer.
LEM Mighty Bite grinder weighs about 16.5 pounds
Buyers guide on LEM Mighty Bite grinder
Quantity
Are you a grocer looking for a grinder that can handle the meat of large quantities? If the answer is YES, then the LEM Mighty Bite grinder is the perfect package for you. The feature that this machine possesses makes it handle a large quantity of meat.
More so, this machine grinds even game meat and chicken bones for pets. Therefore, get yourself this machine and experience its excellent performance.
Price
This factor should enable you to know the cost of the grinder you indent to purchase. There are many different grinders in the market at different prices. Therefore it is your choice to buy a meat grinder that is pocket friendly.
LEM Mighty Bite electrical meat grinder is here for you as in the price of this machine is equivalent to its quality. Buy this machine, and you will experience the miracle you have been waiting to happen in your kitchen.
Durability
The more metal parts the meat grinder is made of, the more years in service. Some grinders have plastic parts, but the LEM Mighty Bite grinder is full of stainless steel and aluminum. This makes the machine long-lasting.
The machine is ideal for domestic use. So don't be too mean. Get in the market and have this package.
Versatility
This is the ability of a meat grinder to handle different tasks. There are some grinders that not only grind meat but also handle sausages and bones. LEM Mighty Bite grinder is a machine that will not disappoint you because it runs over bones faster and is used to make sausages too.
Portability
This factor should guide you to know the weight of the grinder you are planning to buy. Some machines are bulky in that moving them from one place to another becomes a problem. LEM Mighty Bite grinder weighs on about 16 pounds. Therefore moving this machine from one place to another is very easy.
Frequently asked questions on LEM Mighty Bite grinder
Q: What is an industrial meat grinder?
A: This is a grinder that is meant to produce ground meat heavily. You can get them mainly in big firms where meat is in large quantities. These grinders are suitable for constantly grinding, not like commercial meat grinders.
Q: What is the best meat grinder for deer?
A: Deer is a wild animal that has stricter meat compared to the meat of a cow or poultry. Therefore, the best meat grinder for wild game to handle this is the LEM Mighty Bite Electric meat grinder and STX Turborforce Classic 3000 series grinder. They grind deer meat without any problem.
Q: What is the cost of a commercial meat grinder?
A: The cost of a commercial meat grinder depends on the buyer's choice. Heavy-duty meat grinders' price ranges from $200 to $1000. The price of the grinder depends on its motor. Also, the material used to build the grinder determines its quality, and then quality determines the cost of the machine. The popularly known material is stainless steel.
Q: What are the best meat grinders?
A: Right meat grinders are the ones with powerful motors, efficient and fast. Therefore if you are planning to grind meat of large quantities, then you should buy a grinder that has a higher wattage.
Conclusion
Sometimes, buying ground frozen meat is tiresome and may have lost taste. If you are tired of such experience, avoid them by getting yourself a Lem products 1158 Mighty Bite electric meat grinder to prepare your own ground meat at your comfort zone.
What you will have to do is to get fresh meat from a butcher then use them to make your homemade ground meat.
Lem mighty bite grinder is a good machine for both amateurs and experienced people. This is because the device is easy to use. The grinder also is less expensive and less noisy when functioning. Using a Lem Mighty Bite grinder is a total guarantee of nutritious, flavored, safe, and fresh ground meat.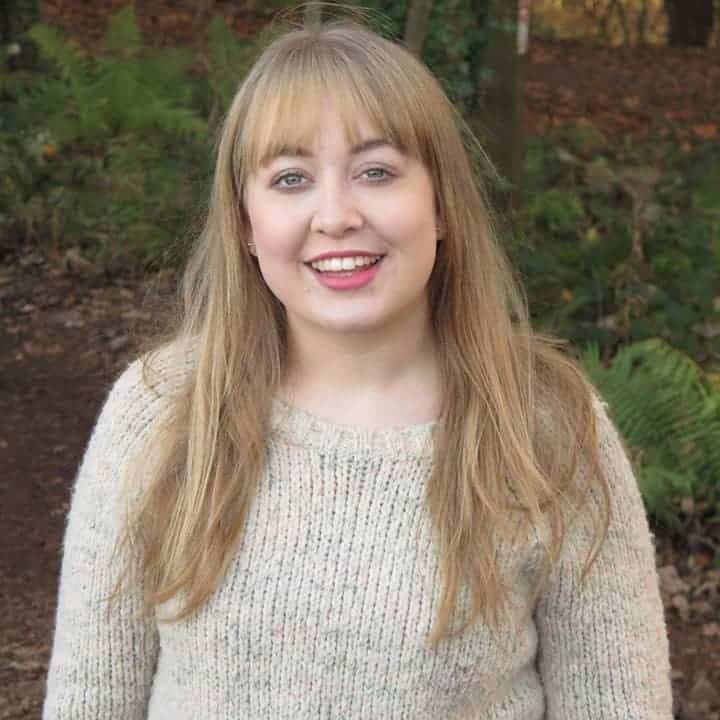 Hi, this is Cynthia A. Rose. Welcome to my Grinder related blog. Usually, I am busy with my kitchen and cooking all day. My main desire is to create a new recipe every day. But I have to use new tools every day to create new recipes. In this blog, I will share you how to use kitchen tools properly. I will not just share cooking related equipment, I will try to review all kinds of grinders like angle grinder among you. I hope my 12 years of experience will come in handy. Thanks!