Last Updated on December 11, 2022 by Cynthia A. Rose
How often do you make your sausage at home? Do you encounter any problem in the process? Worry no more. If you want to enjoy delicious and healthy homemade sausage with your family and friends, ensure to learn how to use a sausage stuffer using our guide. All you need to have is just a sausage stuffer, casing, spices, and fresh meat that you prefer.
You can either make your sausage using either manual or electric stuffer. However, stuffing sausage by the use of manual stuffers may be time-consuming, therefore, need to use a motorized sausage stuffer. This electric grinder has an air valve, which makes it possible to prepare your sausage by yourself.
Therefore, before we look at how it works, let us first begin by understanding what a sausage stuffer is.
Sausage Stuffer
Generally, a stuffer is one of the crucial handy kitchen tools which allows an individual to fill a homemade mixture of sausage into the casing effectively. Usually, it helps you to obtain your fresh, professional sausage.
Choosing the sausage casings
Sausage casing is the container used for wrapping the meat sausage. But the question is, how do you get this casing? Simple, you can get the casing by making an online order when they are not locally available. However, getting the best casing is a challenge since there are many types in the market. The casings have different properties.
Some of these casings come from animal intestines hence referred to us natural casings while others are artificial casing obtained from the cellulose and some other materials. The different types of these casing include; collagen, natural, fibrous, and cellulose casing.
Types of the sausage stuffer
There are three main types of sausage stuffers, as discussed below.
These are the most typical of the sausage stuffer used by both professionals and beginners. They are readily available in both electrical and manual model; however; electric vertical stuffer contains a larger capacity than the manual one. Like in horizontal sausage stuffer, this stuffer has a massive piston cylinder, which plays a vital role in holding the seasoned meat.
The vertical sausage stuffer removes the meat from the bottom stuffing tube of your cylinder, especially when turning your electric motor. Usually, it features a capacity ranging from 5-15 lbs.
Horizontal sausage stuffer
The model comes in both electric and manual. This model features an enormous cylinder that looks like a piston mounted horizontally for holding seasoned ground meat. When you turn the electric motor on, the sausage stuffer extrudes meat from your stuffing tube on the far end of the cylinder.
However, manual horizontal sausage stuffer has one limitation in which the unit must be close to its edge of the counter for the hanging of the crank. This type of stuffer has a capacity ranging from 5-20 lbs.
These types of sausage stuffers are available only in manual models. It features cast-iron construction plated with chrome or tin. However, there are realities of this model consisting of stainless steel. Horn stuffers are usually suitable for beginners who want to make their sausage at home. Besides, it has a capacity ranging from 3-5 lbs.
It is good to note that the technique of using these sausage stuffers is the same regardless of the type of sausage stuffer you use. Therefore, before using the stuffer, it is advisable to use a paper towel soaked in vegetable oil when wiping the stuffer tube.
Guide on how to use a sausage stuffer
Do you intend to make delicious homemade sausage? Of course, yes. Therefore, ensure to obtain fatty and ground meat before you begin making the sausage. You can get your meat from deer, pork, beef or any other that you prefer.
Below are the steps that you should follow when using your sausage stuffer to obtain your best sausage meal more efficiently.
1. First, wipe down the sausage stuffer tube using the paper towel, or you can soak the stuffer tube on vegetable oil. This first step is instrumental since it lubricates the inner part of the stuffer tube, which moves the sausage casing immediately.
2. Next, put the sausage casing to the stuffer tube on your model and, at the same time, allow enough space on its ending line so that it is easy to grab it there. Knot off on the final closing steps of the stuffer casing so that to ground the meat without dropping out. You can use a dominating ring as well as a slaughter twine.
3. At the far end of the casing sausage, ensure to have enough hair holes there. The trapped air within the casing may escape without necessarily producing any bubbles.
4. In this stage, ensure that you have a footswitch or a partner after ensuring that the sausage casing is safe and that it surrounds the stuffer. Immediately, begin placing the ground meat into the casing.
5. Next, use the on/off switch or a hand crank so that you can influence the speed of your sausage stuffer. It is advisable to use your hand to control the sausage casing for efficient filling of your ground meat
6. When you complete filling the casing up to the length you prefer, you can comfortably turn off the sausage stuffer with the casing pinch. For convenience, you can do it close to the beginning of the link at the same time on the finishing point. Similarly, for the ideal link, you can rotate the sausage casing regularly.
7. Add enough links of sausage regularly by filling the chosen casing as you twist the entire chain for the segment. With the joining link, ensure the casing bends in the opposite direction as the processing of link proceeds. This helps in preventing all the links from unraveling into the chain.
8. Clean your sausage stuffer thoroughly and store the meat in a safe place always.
Conclusion
Now that you know how to use a sausage stuffer, you can comfortably begin making your delicious sausage. Therefore, we hope that our post has provided you with insight information that will enable you to make the best meal for your beloved family. Enjoy it to your fullest!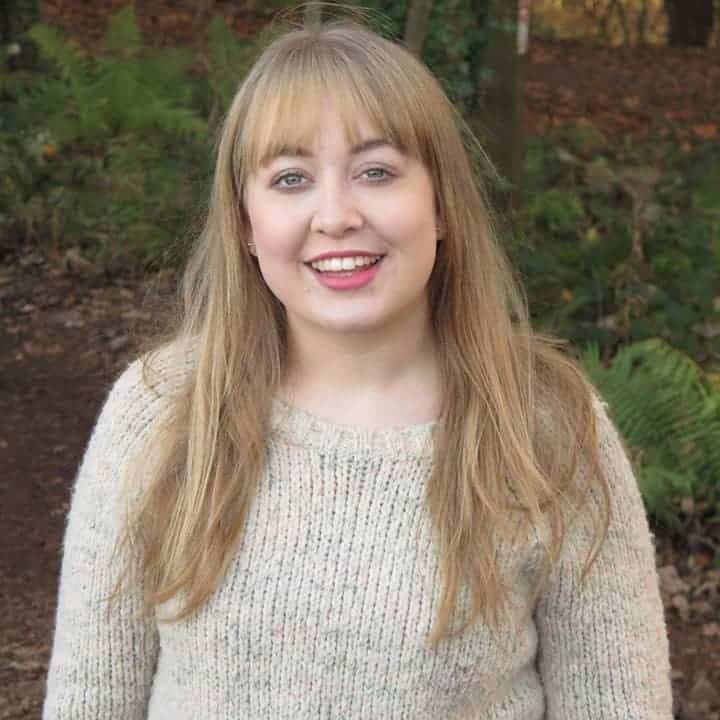 Hi, this is Cynthia A. Rose. Welcome to my Grinder related blog. Usually, I am busy with my kitchen and cooking all day. My main desire is to create a new recipe every day. But I have to use new tools every day to create new recipes. In this blog, I will share you how to use kitchen tools properly. I will not just share cooking related equipment, I will try to review all kinds of grinders like angle grinder among you. I hope my 12 years of experience will come in handy. Thanks!