Last Updated on November 1, 2021 by Cynthia A. Rose
Do you want to enrich your means with more nutrients and savory flavor? Ground nutmeg does an excellent job of boosting meal taste and flavor. Adding a functional nutmeg grinder to the list of your kitchen appliances will save you time as it pounds whole nutmegs into powder in a matter of minutes while ensuring your dishes are flavor-rich.
If you're looking for one such handy tool, search no further because this article keenly describes the top seven best nutmeg grinders that you can choose from. These grinders vary in terms of quality, prices, size, and design but they will all turn your whole nutmeg into a finely grounded material effortlessly. Go through the information below, choose and get your grinder.
Don't Have Time? Quick Overview of The Best Nutmeg Grinders
Dimensions
2.55 x 2.55 x 6.14 inches
Material
High-grade stainless steel
Our Top 7 Best Nutmeg Grinders
1. AdHoc Muskatino Stainless Steel Nutmeg Mill
When you talk of effectiveness, this device is simply the best. It has robust spring-loaded brackets that carry the nutmeg over the sharp blade that planes off your nutmeg. When it comes to storage, it consists of an acrylic compartment that safely keeps the nutmeg. Its working surfaces always remain clean to adore this machine, and the spices are protected due to its aroma cap. Thanks to this product, grating nutmeg has become one of the easiest and most safe tasks since your hands are protected and are no longer at risk.
Specifications:
Dimensions: 1.5 x 1.5 x 4.92 inches
Material: Stainless steel and acrylic
Weight: 6.3 ounces
What we like
Has an attractive design
Sharp blades that smoothly planes off nutmegs
What we don't like
Can only hold one nutmeg at a time.
This product is greatly preferred by people who cook coffee or cocktails.
2. Peugeot Daman Nutmeg Mill
Would you want to transform the taste of your dish? A small amount of freshly ground nutmeg won't disappoint you. With this mill, you can grate your nutmeg in complete safety. This unorthodox tool is rigged out with a husky claw, grater, and a double blade rotating simultaneously. To grind the nutmeg, you twist the head, and you receive a unique fragrant aroma as a result. Everyday cooking using nutmeg is now simple and agreeable, with the top reservoir holding up to three nutmegs.
Specifications:
Dimensions: 2.55 x 2.55 x 6.14 inches
Material: Stainless steel
Weight: 9.9 ounces
What we like
Can hold up to three nutmegs at the same time.
Lifetime warranty on grinding mechanism
What we don't like
This product is convenient for any person who wants to transform the taste of a dish positively.
3. GEFU Nutmeg Grater, Moscata
If you are going to grate nutmeg frequently, GEFU is for you. A few things set this nutmeg grater above the others. First, its efficiency is high due to the laser-cut grater mechanism, resulting in maximum output with minimum effort. Second, its large capacity ensures extra supply, so you never have to run short of the nutmeg in the middle of the food prep.
Third, to keep your working surface clean, it has a snap-on base that collects the nutmeg droppings off your table. Lastly, it has an attractive design with a sleek, wonderful, and easy-to-use handle that keeps your fingers away from the blades, thus ensuring your hands' safety and folds out of the way for compact storage when not in use.
Specifications:
Dimensions: 6 x 2 x 2 inches
Material: High-grade stainless steel
Weight: 4.8 ounces
What we like
You can use it to grind other nuts to use as an accent on all sorts of dishes.
Integrated storage compartment for up to 4 nuts
Sturdy construction
What we don't like
Difficult to use, especially inserting the nutmeg into the grinding compartment
4. Cuisinart SG-10 Electric Spice-And-Nut Grinder
This device has long-lasting stainless steel blades with a massive motor and push-top lid for easy operation.  Its bowl is large enough to hold up to 90 grams. The grater has an extra storage space in the top to add to its advantages, with nonslip rubber feet.
Specifications:
Dimensions: 5 x 6 x 9 inches
Material: Stainless steel
Weight: 1 pound
What we like
Comes with an instruction manual with recipes included.
Anti-slip rubber feet for greater stability
Built-in interlock for maximum safety
What we don't like
Blades do not unlock making it dishwasher-unsafe.
Easily breaks down after a few uses.
5. Microplane 48060 Manual Spice & Nutmeg Mill
The black Microplane Mill is suitable for whole grating spices, for example, nutmeg and cinnamon. The razor-sharp grinding blades tirelessly grind the spices for adding to meals and drinks. Besides, the space mill boasts an airtight compartment, which you can use to conveniently store your spices. The grinder has a touch-friendly coating that ensures you're comfortable when processing your nuts.
Specifications:
Dimensions: 2 x 2 x 8.1 inches
Material: Stainless-Steel, Plastic
Weight: 4.8 ounces
What we like
Straightforward assembly and disassembly
Easy to clean
More cutting surfaces making it more efficient
What we don't like
Do not hold whole cinnamon sticks during grinding.
 6. AdHoc Slim Profile Nutmeg Mill
The device is slim, modern designed, elegant, and stainless steel for durable and outstanding performance. This device has outstanding sharp edges that slice, mill, and ground nutmeg in large volumes compared to other nutmeg grinders. To keep track of the freshness of the nutmeg and how much is remaining, this product has a transparent storage compartment. The presence of spring on it ensures that pressure is directly placed on the nutmeg consistently for an amazing grind.
Specifications:
Dimensions: 5.5 x 2.6 x 2.6 inches
Material: Stainless Steel
Weight: 2.39 ounces
What we like
Comes with a bonus cap to prevent spillovers for clean working surfaces
Space-saving with its slim profile
What we don't like
The lid easily comes off during grinding.
7. Tablecraft Nutmeg Grinder
Make your special hot potation with TableCraft's nutmeg grinder. Design is plain sailing to use, so you can easily enjoy your flavored drink from a freshly grounded nutmeg. Imagine an exhilarated coffee after a gratifying feed- now visualize it with a taste of sweet-smelling freshly ground nutmeg. This grinder has an integrated storage container that keeps dry ingredients, for example, hazelnuts and nutmegs close at hand for relinquishing into drinks. You don't have to worry about simplicity since this cool stainless steel machine is easy to use and fill.
Specifications:
Dimensions: 2.13 x 0.42 x 5.5 inches
Material: Stainless Steel
Weight: 0.42 Pounds
What we like
Easy to use. For example, you only need to rotate the cup once and, the whole nutmeg will be ground.
The spring-loaded machine that gives a consistent grind
What we don't like
Holds only one nutmeg at a time
Grind debris is easily trapped in the casing then spills to the working surface.
How to Grind Nutmegs – The Complete Guide
Most people buy ground nutmeg simply because they don't know how to grind it. If you are one of them, then detach yourself off from that list and learn how to grind by following a few simple steps that we have provided below. One benefit of purchasing a whole nutmeg is that it can stay for a long period without spoiling if stored correctly.
With your whole nutmeg, follow the process below and end up with a fine ground nutmeg:
Crack the shell of your nutmeg open by smashing it. To do that, you only have to press the nutmeg on a wood cutting board using the flat edge of a knife.
Peel the shell away from the nutmeg.
At a forty-five-degree angle, carefully hold your grinder.
In a glossy movement, Slide the nutmeg seed down along the grater.
Grind the required amount.
Factors to Consider When Buying a Nutmeg Grinder
When purchasing a nutmeg grinder, you have to consider features such as design, durability, and cost.
Design:
When it comes to design, you have to choose a nutmeg grinder that best suits; the hand grater or the Mill. Where nutmeg is used occasionally, it is better to consider a hand grater since they are small, easy to use, light and store with the minutest of fuss. Where massive grinding is needed, a mill will be the best option. Mills grind large amounts of nutmeg speedily, and users don't risk scraping their knuckles.
Cost:
Our pockets matter most when it comes to purchasing products. No matter the design you choose, it is advisable to go for an affordable grinder that does not stretch your pockets. Discount models of either style might be unreliable and could become dull or break after only a few uses. High-end devices often include unneeded features and attachments, adding to cost and clutter. A simple grinder with quality parts should be sufficient for most kitchens.
Durability:
Every buyer desires a durable device. To get a long-lasting grinder and of high quality, then mind where you purchase it. Ensure you are buying your nutmeg grinders from reliable stores. The stores help you avoid getting fake subs that don't last.
Best Nutmeg Grinders Frequently Asked Questions (FAQs)       
Q: Can you grind nutmeg in a spice grinder?
Yes. You can use spice grinders to grind nutmeg since grinders have been designed in such a way that they can be cleaned after use.
Q: Can you grind the whole nutmeg in a coffee grinder?
Yes, you can. Coffee grinders can grind whole nutmeg or other spices like cumin seeds into a fine powder.
Bottom Line
While ground nutmegs are locally available in grocer shops, freshly ground nutmeg has more oils that boost dish flavor exceedingly. The best grinder to get your nutmegs ready should be durable with a consistent grind and intuitive. Surely, one of these handy tools described here in this nutmeg grinder reviews will suit your needs perfectly.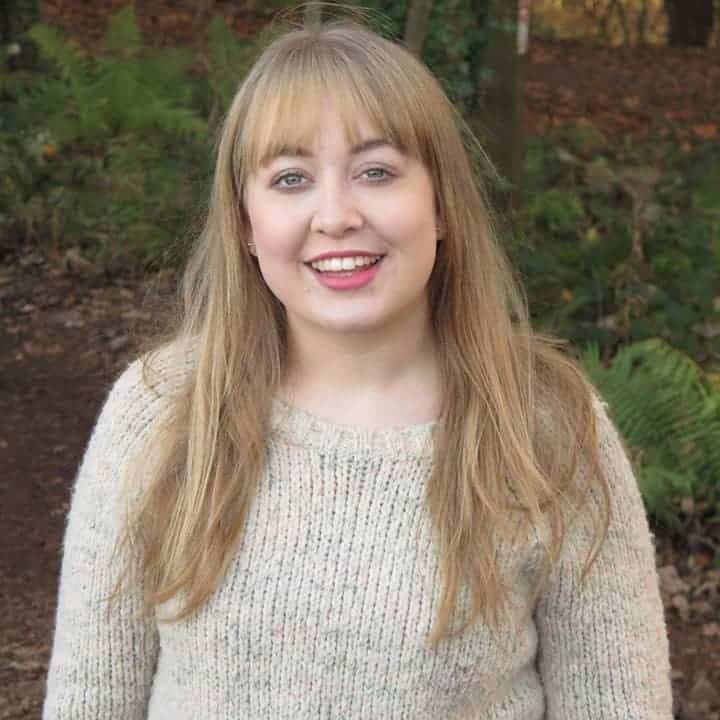 Hi, this is Cynthia A. Rose. Welcome to my Grinder related blog. Usually, I am busy with my kitchen and cooking all day. My main desire is to create a new recipe every day. But I have to use new tools every day to create new recipes. In this blog, I will share you how to use kitchen tools properly. I will not just share cooking related equipment, I will try to review all kinds of grinders like angle grinder among you. I hope my 12 years of experience will come in handy. Thanks!