Last Updated on June 12, 2022 by Cynthia A. Rose
Meat can give you several kinds of dishes. But this versatility only comes with a meat grinder. If you own one, you don't need to worry about the freshness and safety of the meat products as you prepare them by yourself. For a hunter, a meat grinder will also serve a great deal in reducing the costs associated with processing the game.
So, should you buy a manual or an electric meat grinder? Before you decide, it is essential to know the difference between the two. A manual grinder is best suited for grinding small batches of meat while an electric grinder helps you prepare meat in larger batches and is the recommended option for those grinding meat regularly.
Why You Need A Meat Grinder?
Whether electric or manual, a meat grinder is a great addition to any kitchen. It gives you more control over the kind and quantity of meat product to prepare while lowering costs in the long term. Grinding meat at a grocer attracts recurrent charges and having a grinder eliminates such.
With a meat grinder, you will no longer worry about the quality of your meat-based foods. Sometimes purchasing ground meat may evoke several questions as to whether the meat was good or bad and the conditions of where it was prepared or packed.
What differentiates a manual grinder from an electric meat grinder?
Your selection of a meat grinder will rely on many multiple factors including cost, design, and other personal preferences. Both electric and manual grinders have specific advantages and downsides that are worth considering before making a purchase.
Manual Meat Grinders:
As the traditional grinders, these appliances have a simple design yet loaded with unique features.
Manual meat grinders do not need electricity or batteries to function. They are designed with a crank that you rotate and your meat is ground. So if you prefer to do your meat in the backyard where there are no sockets, a manual grinder is a great choice.
Due to how these machines work, manual grinders are built with smaller capacities. Therefore, they are more suitable for grinding small amounts of meat.
Current manual grinders are the improved versions of the initial types and have better designs with more efficiency. Featuring different materials such as stainless steel, they are quite durable yet very affordable.
Features of a manual meat grinder
Compact size: Manual grinders lack motors, which makes them smaller and more portable than their electric counterparts. If you have limited space in your kitchen but you need a grinder, go for the manual appliance.
Simple and easy-to-clean design: The simple design of manual grinders makes the setup process straightforward. Cleaning after disassembly is also much easier. Use warm water to clean the grinder to keep it bacteria-free.
Electric Meat Grinders:
The electric type of meat grinders uses powerful motors to rotate the blades and grind the meat into different textures.
But even within this class of appliances, grinders vary in design, size, and price. Some have more blades to give you more varied types of cuts.
If you are intending to grind large quantities of meat within a short period, electric grinders have greater performance and will save you time.
Features of electric grinders
Versatility: electric grinders come with multiple blades of varying sizes and shapes that give you the option of grinding meat into different textures within a shorter time.
Powerful motors: The electric grinders have heavy-duty motors that drive the blades and increase their performance. These motors also add extra weight to the grinders and consequently provide better stability while in operation.
Larger capacity: built with larger capacity, these machines can grind bigger quantities of meat to any texture depending on your preference.
Advantages of manual meat grinders vs electric grinders.
Pros of manual meat grinders
Requires less space: manual grinders have a compact design that allows their use even in space-limited kitchens.
Lower initial cost: compared to electric grinders, these appliances are more affordable therefore suitable for those who will not grind meat regularly.
More durable: Stainless steel manual meat grinders are quite strong and will last for several years without wear and tear.
Pros of electric meat grinders
Easy to operate: the design of these grinders promote ease to use with the operator only required to place the meat in the bowl and connect to a power source.
Saves time: the grinding process is automated and within a few minutes, your meat will be ready despite the quantity.
More hygienic: Reduced grinding time translates to reduced exposure to pathogens that might infest your meat during the process. As a result, your food safety is enhanced.
Which one should I buy?
The type of grinder to buy largely depends on your budget and the intended use. Generally, manual meat grinders are cheaper and suitable for home use in which they will not be operated daily. Again, at home, the amount of meat ground is usually smaller and a manual grinder will suffice. However, these appliances require physical energy to operate which is their biggest downside.
If you don't have the energy to rotate the cranks in manual grinders or intend to prepare large quantities of meat, an electric meat grinder is a great option.
Frequently Asked Questions (FAQ)
Question: Which is better, manual or electric meat grinder?
Answer: For grinding huge quantities of meat, the electric grinder is the better option. It is quite versatile and gets the job done in just a few minutes. On other hand, a manual machine is appropriate for grinding small amounts of meat, ideal for the home setting.
Question: Are manual grinders hard to use?
Answer: While manual meat grinders have a more compact design and are more portable due to their lack of motors, this serves against them too. They become hard to use when grinding large amounts of meat, as you have to rotate the cranks by hand.
Question: Are manual meat grinders good?
Answer: Manual meat grinders are good at handling tough pieces of meat and do not clog easily. Again, they are made of either stainless steel, cast iron, or electroplated metals; they are relatively food-safe.
Final word: Manual vs Electric Meat Grinder
Both appliances are worthy additions to any kitchen. Selecting the appropriate grinder depends on the intended use, budget, and personal preference.
Generally, electric grinders are more reliable and faster which makes them a great choice except for the cost.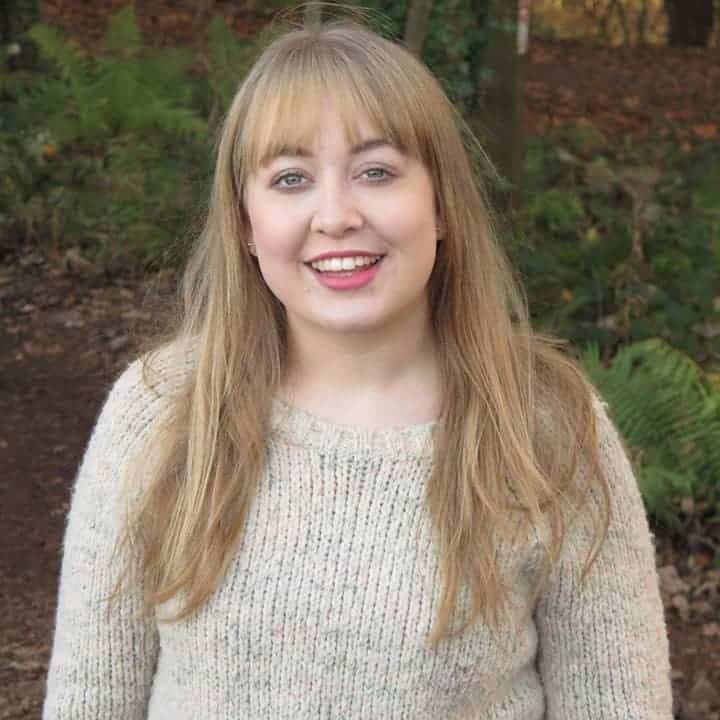 Hi, this is Cynthia A. Rose. Welcome to my Grinder related blog. Usually, I am busy with my kitchen and cooking all day. My main desire is to create a new recipe every day. But I have to use new tools every day to create new recipes. In this blog, I will share you how to use kitchen tools properly. I will not just share cooking related equipment, I will try to review all kinds of grinders like angle grinder among you. I hope my 12 years of experience will come in handy. Thanks!