Last Updated on February 27, 2023 by Cynthia A. Rose
Starting your day with a good cup of coffee means that the outcome of it (the day) will just be great. The world of coffee brewing requires a perfect appliance. It is worth noting that the better the grinder, the tastier will your coffee be. In the entire world, there are two types of coffee grinders, the burr, and blade. We shall focus on burr grinder vs blade grinder and all there is to know about them.
Burr Grinder Vs Blade Grinder: What's the difference?
With the brewing procedure in mind, and have selected your favorite bean, you need to make a decision on what grinder to use. Let's take a look at blades compared to burr grinders. Among coffee takers, there is a clear liking for one grinder over the other depending on a person's preference.
For fine ground coffee, a blade grinder is preferable
It is difficult to control a blade grinder because the blades move rapidly. For Turkish coffee, Moka pot or espresso, this is the suitable machine for you. For coarse grind and mediums, the burr grinder is the best.
Burr grinders are durable
Their make tends to last longer than the blade grinders. It is because the blade tears and become edgeless. In some instances, the mortar overheats. The mechanism used is of rough material and very sturdy.  Another reason for their durability is that they are manual and are simply taken apart.
Blade grinders are not dependable because they overheat when brewing the coffee. These are just but a few notable differences between burr grinder vs blade grinder.
Blade grinders are easier to observe travel and small-sized
Blade grinders are small making them very convenient.  It is easy to access a travel-sized blade grinder since they are easy to operate. The grinders are also light and small since they are created from blades, a motor on the inside, a plastic casing, and a lid to contain everything.
The burr ones on the other hand are heavy and are not portable.
Burr Coffee Grinder Overview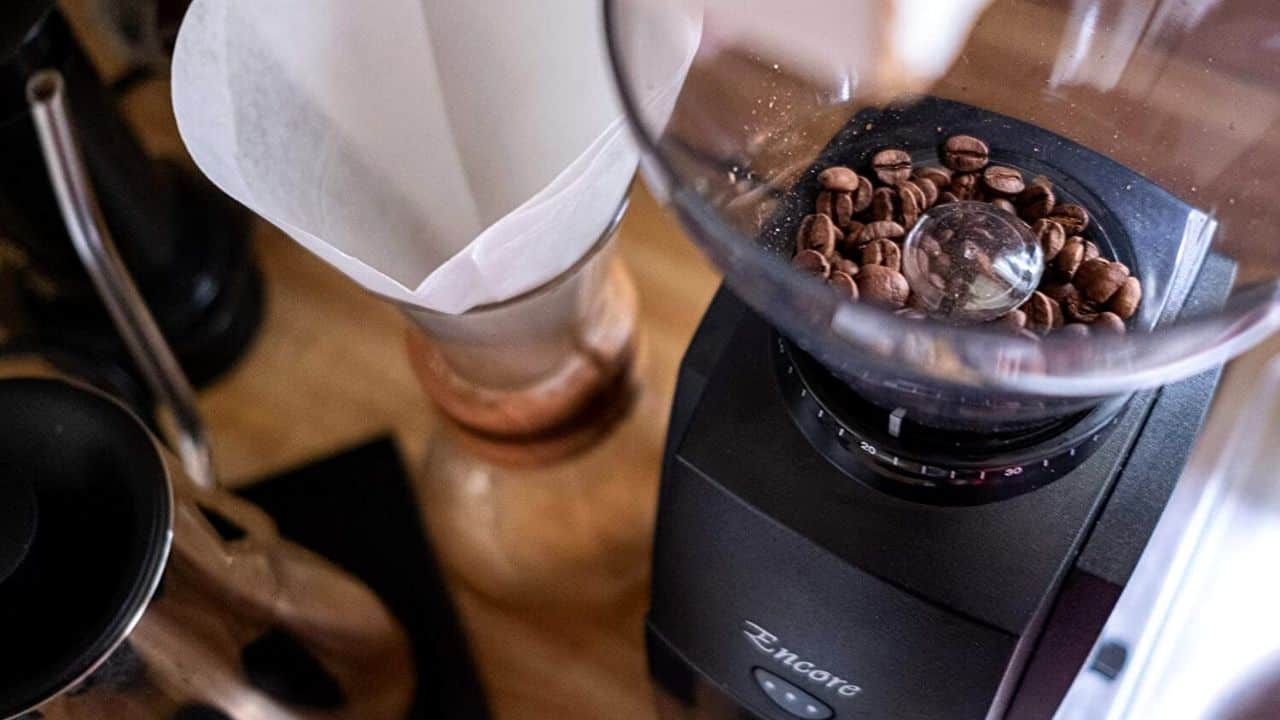 Most coffee drinkers prefer this grinder because it is superior in terms of flavor and grind size.  It can handle a large amount of coffee when compared with the rest. The burr mills are widely acknowledged because of their quality, uniformity, and consistency. In terms of pricing, it is expensive when compared to the blade coffee grinder.
See Burr Grinder – Quick Comparison
How does a burr grinder work?
Burr grinders come in two types; flat plate and conical burr grinder. Also known as burr mill it comprises of two revolving burrs. The beans are crushed between a non-moving surface and a moving grinder wheel. The conical grinders contain two plates with ridges that have a close distance from each other.
The grinder operates by assembling coffee beans between two burrs so that the beans are crushed in a consistent size. For utilization in a French Press, the burr grinder enables the creation of coffee grounds.
Types of burr grinder
As earlier mentioned there are two types of a burr grinder, conical and flat. Both grinders manufacture high-quality and consistent grinds. Conical grinders are the industry's standard with a cone-shaped center burr. It helps in brewing well-ground coffee from time to time. It reduces heat and saves energy making it a great alternative for home and commercial use.
Flat burr grinders have two donut-shaped burrs and sharp edges. Until the coffee beans are grounded up, the design enables the beans to be between the burrs. The flat burrs consume more heat and energy during the grinding procedure. It is best known for expresso as it leaves a good flavor of a cup of coffee.
The flat burrs are loud making them unsuitable for home and commercial use. Other grinders include manual and electric burrs. Manual burrs are easy-to-use and manufacture consistent grind sizes while electric one are convenient and can accommodate huge amounts of coffee.
Blade Coffee Grinder Overview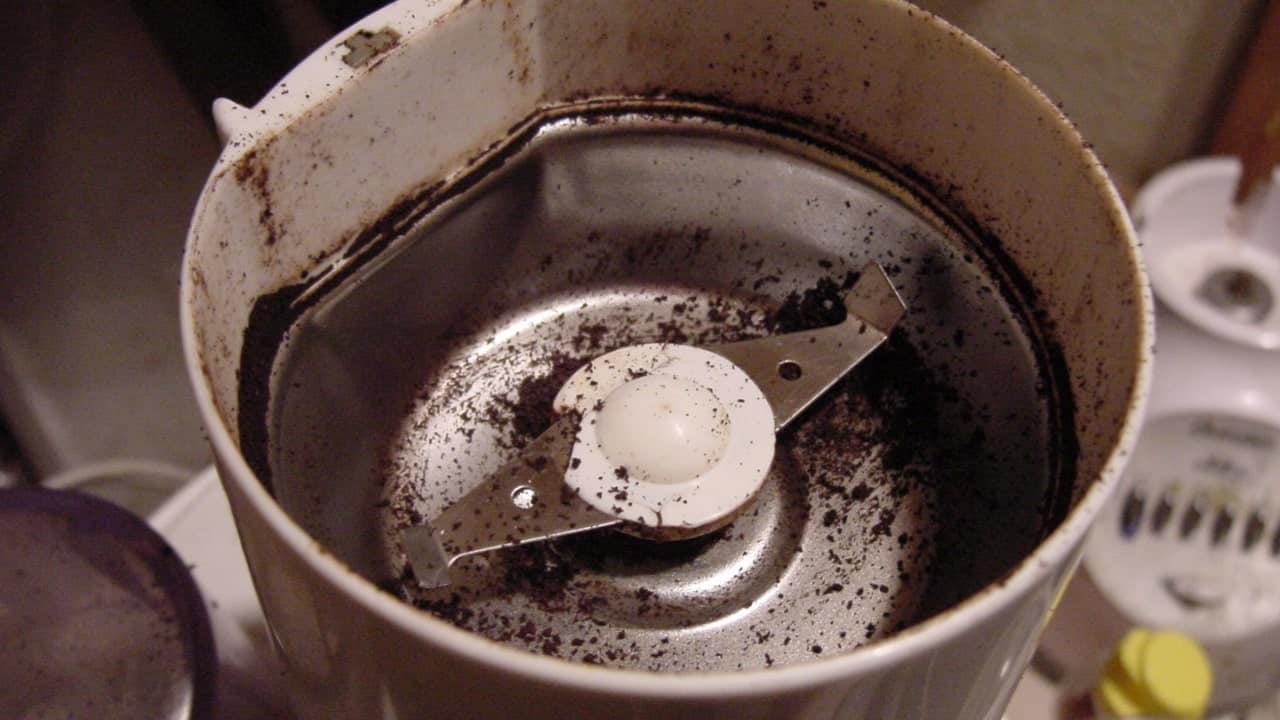 The blade grinder comes in the same design. It is an easy-to-use coffee grinder and is relatively fair in terms of pricing. The grind size is hard in a blade grinder.  The blade coffee grinder also has a reasonable price. Let us see how it functions below;
See Blade Grinder – Quick Comparison
How does a blade coffee grinder work?
The blade grinder chops spices and coffee beans when blending it. The center of this grinder has a blade that resembles a propeller. For speedy grinding, it offers extra power. Sometimes coffee grounds are irregular in size. It causes a bad-tasting cup of coffee.
When using a blade grinder, do pulsing for the best coffee. It enables the beans to fall back and readjust to achieve the best consistency. It helps in averting heating the beans affecting the overall taste.
The blade grinder operates as one hence they do not come in types.
Burr Grinder Vs Blade Grinder: Which is Better?
The response to this depends on several factors; preference, available space, and budget.  People have different preferences, real barista experience or convenience. The following is the breakdown for which grinder is better between burr grinder Vs blade grinder:
| | | |
| --- | --- | --- |
| | Blade Grinder | Burr Grinder |
| Taste | | ✔ |
| Affordability | ✔ | |
| Consistency | | ✔ |
| Convenience | ✔ | |
| Durability | | ✔ |
| Control | | ✔ |
| Speed | ✔ | |
Which one is right for you?
The indisputable response:  Burr Coffee Grinders
A burr grinder transforms your coffee game with opportunity and flavor. In terms of return on investment, the burrs are simply the best, they ensure you get good and quality drinking coffee. The burr grinder is able to maintain uniformity when grinding coffee. When it comes to controlling, they give you a lot of it since they are adjustable.
It is also the best coffee maker as you can modify the size of the grind from fine to coarse. Another notable factor is durability. With burr grinders, you can stay for a long time without purchasing a new one. The burrs operate in a unique way and are often compared with mill grinders for grinding flour.
Why are burr grinders so expensive?
The price can be a turn-off for potential customers desiring to purchase a coffee grinder. With as little as £15, you can take home a blade grinder while for burr the pricing is quite high (£110). The difference in price is because of the following;
Premium gear and motor quality
Digital screens
Auto shut-off
Motor cooling feature
PID-control for motor speed
Low grinds retention
Dose by weight
Quality External and internal materials
The good news is that great and quality coffee grinders can be found at a reasonable price.
The Bottom Line
The coffee game is here to stay hence the need to invest in a good appliance. All this information has heightened all that pertains to burr grinder vs blade grinder. When purchasing a coffee grinder, ensure you move into different outlets for price comparison and quality. You will find the one that suits your preference whether for commercial or home use.
Having a reliable coffee grinder for your business simply means greater sales. Good coffee is a therapy for your body after a long day or simply during cold weather and vice versa for bad coffee.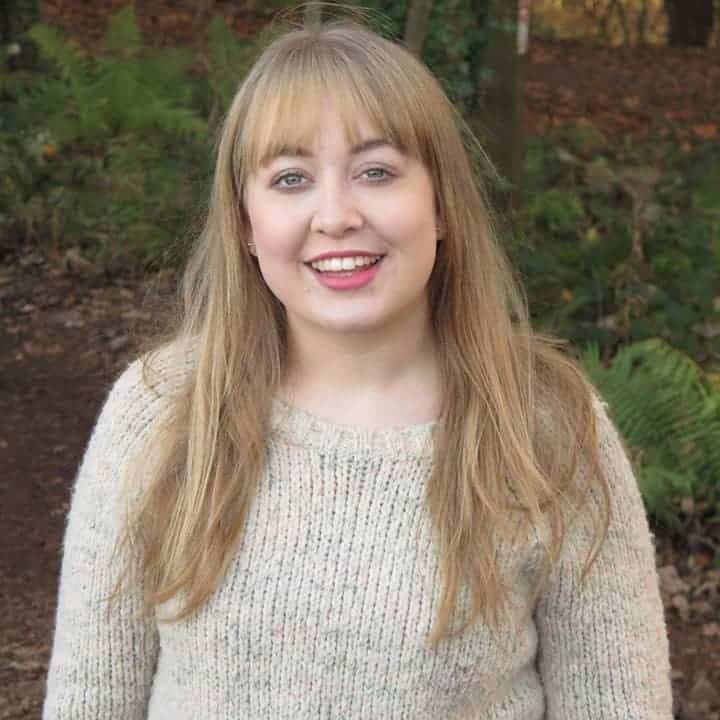 Hi, this is Cynthia A. Rose. Welcome to my Grinder related blog. Usually, I am busy with my kitchen and cooking all day. My main desire is to create a new recipe every day. But I have to use new tools every day to create new recipes. In this blog, I will share you how to use kitchen tools properly. I will not just share cooking related equipment, I will try to review all kinds of grinders like angle grinder among you. I hope my 12 years of experience will come in handy. Thanks!