Last Updated on April 23, 2022 by Cynthia A. Rose
Since most of us have decided to own Kitchenaid meat grinders in our homes, there is a need for knowledge on how to clean Kitchenaid meat grinders for proper maintenance and smooth functioning of the tool. Also, cleaning the tool guarantees hygiene of the food and helps your device to last for an extended period.
Furthermore, the place where you use these tools might become a breeding zone for bacteria. After you have completed using your Kitchenaid electric meat grinder, you should clean it periodically.
Kitchenaid electric meat grinder should be hand washed. Many users do not follow this instruction because of their perception that cleaning the tool is complicated. To help you know more, below are simple steps to follow that I think you should follow and put into practice;
Steps On How To Clean Your KitchenAid Meat Grinder
Step 1: Clean your KitchenAid electric meat grinder immediately after use
The first and foremost thing you should consider is to remove dirt from your KitchenAid electric meat grinder immediately after using it. This happens because meat tends to leave behind sticky substances during the grinding process.
Therefore without giving time for these bits of meat to get dry and sticky, do not take a long time before cleaning your KitchenAid electric meat grinder.  These sticky bits of meat are difficult to remove when dry, and also they slow down the smooth functioning of your KitchenAid electric meat grinder.
Step 2: Feed your KitchenAid electric meat grinder with bread through the funnel
The best and advisable way to remove sticky, oily meat substances from your KitchenAid electric meat grinder is by use of bread. Put in sliced slices of bread on your equipment just like you did with your meat.
Here, bread is the most preferred ingredient because it absorbs edible sticky substances. More so, always use fried breadcrumbs in your preparation to prevent them from producing raw meat smell.
Step 3: Dismantle your KitchenAid electric meat grinder
The above two discussed steps are very crucial and inevitable because you are required to perform them immediately after using your KitchenAid electric meat grinder.
In this step, unplug your electric meat grinder from the socket and try to unscrew all screws that come across your eyes. Through this art, you will be doing what is referred to as disassembling hence breaking your KitchenAid electric meat grinder into its various components.
Therefore, after screwing, you should have parts like augers, pusher, feed tube, blade, hopper, a plate & blade cover, and all the screws.
Step 4: Clean your KitchenAid electric meat grinder's dismantled parts
With a bucket full of warm water, add dishwashing detergent to the bucket then soak your KitchenAid electric meat grinder's components in the water one after the other except for the motorized parts.
Please wait for 15 minutes, then take out the components of your KitchenAid electric meat grinder from the water then use clean water to wash them. Remember to use a dry cloth to remove motorized parts.
Step 5: Scrub your KitchenAid electric meat grinder's part using a sponge or brush.
At this step, some components will require scrubbing, i.e., screws, blades, and the cover. Here, you should be keen because if you mishandle the parts, you may end up with cuts on your hand. For scrubbing, you can use a brush to replace a sponge.
After the scrubbing process, rinse all components using clean water. Furthermore, when you think that you have scrubbed the parts enough, try again gently. Don't rush over this step because you will end up creating a breeding place for germs and bacteria.
Step 6: dry the parts and assemble them back
Here, you can use heat for faster drying or use a dry cloth by soaking it inside the excess water in the components. Lay the parts on a towel and give them time to dry hence preventing rust and oxidation.
It would be best if you understood how to assemble because it's not as easy as disassembling. Therefore, you need to be careful to avoid mixing up screws.
Frequently Asked Questions
Q: Is the KitchenAid electric meat grinder dishwasher safe?
A: Yes, the KitchenAid electric meat grinder attachment turns your stand mixer into a slice of meat, bread, cheese, and vegetable and fruit grinder; use the motor of the mixer to do the work. The grinder body, pusher, and ring are dishwasher safe. Also, the metal blade and grinder plates need hand-washing.
Q: Can one clean an electric grinder?
A: Use lukewarm water to wash away meat residue easily. Place the grinder and its parts inside the bucket. Remember, you cannot put the main body but parts of an electric mill. Therefore, to clean an electric grinder, you need to wipe it with a towel.
Q: How can one clean a dishwasher?
A: Soak the components, fill a sink with warm water, and add in some washing detergent, place disassembled parts inside once full, and get them out after 15 minutes to loosen up the remaining oil or meat.
CONCLUSION OF  HOW TO CLEAN KITCHENAID MEAT GRINDER
Following all these six steps, I think I have cleared doubts and answered your questions on how to clean the Kitchenaid meat grinder easily. It's my advice that you clean your tool after use without assembling it every day. A thorough cleaning should be done weekly.
If you experience any challenge like spindle clogging, try to reduce your grinding speed or try to plate with the larger holes before making a pass at the finer grind. Ensure that your Kitchenaid electric meat grinder's front collar is tight.
Furthermore, there might be other additional steps apart from what I have discussed above that you can apply to prolong the durability of your KitchenAid meat grinder.
To be sincere, when you deal with raw meat, cleanliness is a significant action to avoid germs and bacteria coming from the residue. Therefore, washing your Kitchenaid meat grinder has no big deal than cleaning other cookware. Proper storage of its parts after washing ensures it is well maintained for durability.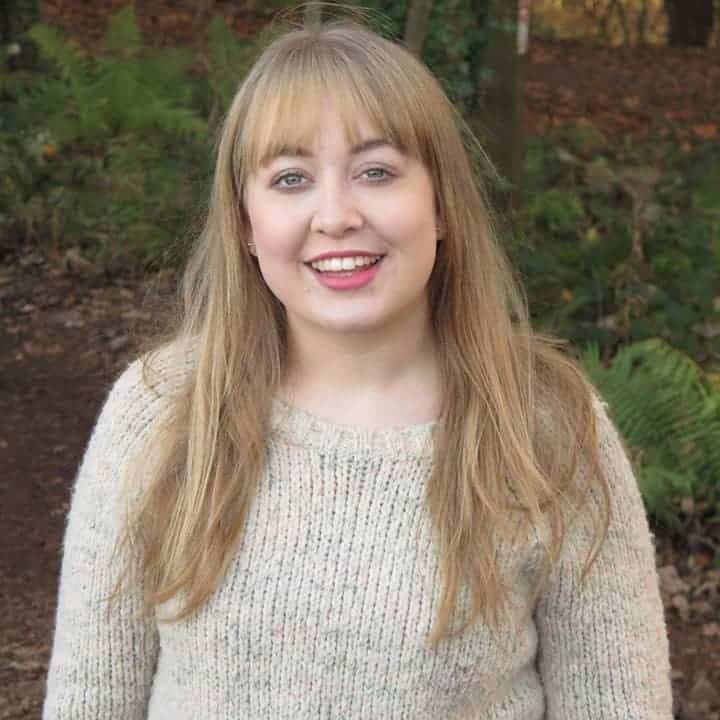 Hi, this is Cynthia A. Rose. Welcome to my Grinder related blog. Usually, I am busy with my kitchen and cooking all day. My main desire is to create a new recipe every day. But I have to use new tools every day to create new recipes. In this blog, I will share you how to use kitchen tools properly. I will not just share cooking related equipment, I will try to review all kinds of grinders like angle grinder among you. I hope my 12 years of experience will come in handy. Thanks!