Last Updated on August 11, 2021 by Cynthia A. Rose
A cup of coffee always has a role to play. Sometimes of a companion, sometimes of support, and sometimes of an impeller. And for many people, the day starts with coffee. Now brew your favourite cup of coffee with Keurig K65 Special Edition.
Do you know any hard-core coffee lover?
My friend is one. Every time we meet, she takes me to a coffee shop. Last time we went to North End, and she complimented the coffee as perfectly brewed. So I looked at the counter and found no one to appreciate but the coffee maker and the grounds it was brewing.
Now a coffee maker knows your taste better.
Want to feel the taste of a coffee shop at home? Keurig knows coffee lovers have their own preference when it comes to coffee. With Keurig K-cups relish a wide assortment of coffee blends and that's within no time.
Things You Should Know About Keurig K65 Special Edition:
Keurig started with a range of models under their special edition, and K65 became top rated along with b60. However, they discontinued Keurig b60 Special Edition despite its fame.
You will find now many improved versions of Keurig. However, K65 still has the demand due to its functionality that comes with convenience. And you will not find a single incidence of Keurig K65 recall.
You can make any of your chosen blend of coffee using Keurig Special Edition. It comes with a K-cup filter besides K-cups, where you can use your preferred coffee grounds. But you might find it a bit annoying. Since you will have to remove the filter each time for refilling.
Keurig special edition cleaning is quite easy. As the drip tray and water reservoir of all models are removable, you can easily clean them up. Besides, they are dishwasher safe, so you don't need to spend extra on cleaning.
The lightweight, compact design makes Keurig K65 Special Edition more portable than other brewers. Besides, you can stow it anywhere and save the space of your countertop. It has a distinct chic design that will make your kitchen table look only better. And you will get a holder for your K-cups with it.
The blue-light LCD monitor works fine in the dark and performs as Keurig k65 manual. You can learn all about the operating system in the monitor. It works as a guide if you are using for the first time. And you can select all your brewing options from there.
The water tank of Keurig k65 special edition brewer performs the dual role of preserving and filtering of water. It has an auto-indicator system which is a great help in maintaining the reservoir. It will let you know when to clean, up, refill and will prevent from overfilling.
All Keurig models require to use filtered water as tap water may lead to mineral build-up in your brewer. And decaying is not a hard thing to imagine in that scenario. Make sure to descale your brewer in every 3 months. However, you will get the descaling notification, when needed, on your display. And clean your machine using a wet cloth after every use.
Keurig K60/65 Special Edition & Signature Brewers: Single-Cup Brewing System
Enjoy your favourite blend of coffee inside the cosy atmosphere of home.
Keurig k60/k65 special edition & signature brewers: single-cup is ready to give you the taste of 250 coffee blends in one machine. And just like shop, you can pick your desired coffee size as well.
6, 8 or 10, what is your preferred size of brew? You can have them all. And not only that. You can decide exactly how hot you want your coffee to be.
Keurig K60/65 Special Edition has a decent water reservoir that will let you brew coffee 8 times in one go. You can easily refill it just by taking it out. And if you run out of water in the middle of brewing, it will give a signal. Thereby, you can replenish it right away.
Moreover, you are getting a bonus water filter, and 12 of Keurig's patented K-cups on purchase.
Running for office but need a coffee? Don't worry. You can easily accommodate your travel mug at the place of drip tray. Besides, the detachable tray makes cleaning easy too. And you can make coffee of all your favourite brands using an adapter that comes with the brewer. But don't limit your choice in coffee, when you can make tea and hot chocolate as well.
Liked:
Compact and smart design with chrome accents
Backlit LCD display
Different size brewing
Temperature control
LED touch panel
Water filter
Detachable reservoir and drip tray
Auto power on/off and pause option
Brew more than coffee
Disliked:
Need to remove brew tray for ground coffee
Brewer vulnerable to unfiltered water
What Makes Keurig K60/65 Special Edition My Choice?
Are you into dark coffee and love the strong flavour of it? But too lazy to wait for a perfect brew? Then Keurig K60/65 Special Edition is your lucky charm. I really like its exquisite, trim design and the super-handy reminding system it has come up with. It's fast and doesn't lose the rich flavour of coffee. Besides, if you are a chocolate lover like me, it should be your next buying target.
See More: Coffee Grinder for Keurig
How To Choose The Right Coffee Maker?
For a coffee lover, the perfect brew matters. And perfect doesn't fall under one universal standard. That is why you will find so many different types of coffee makers and brewing processes, and all are to give you the perfect blend of coffee.
However, these are the general categorizations you can draw for coffee makers.
Drip Coffee Maker:
Perhaps, the most frequently purchased coffee maker. It is loved, because of its simplicity and the ability to serve hot coffee whenever you want. It runs hot water right through brewing basket and gives a hot cup of your selected ground in no time. It comes with an automatic timer system and a hot plate so that you can have your coffee any time. Besides, the coffee container is insulated to keep your brew hot for a long time.
Single Serve Coffee Maker:
It is the most advanced coffee brewer you will find in the market. You can make your coffee using a single pod, skipping all the steps of initial preparation. That is why it is known as Pod Coffee Maker as well. All you need to do is fill your brew basket with the pod and run the machine. And you will have your cup of coffee. Besides, you will get all the luxurious flavours of coffee in K-cups. However, it's more expensive than the drip maker.
French Press:
If you are tech-handicap or doesn't like featured products much, then it's the ideal one for you. It's a hand machine that extracts coffee from coarse grounds using hot water and hand-press. That will somehow give you the feel of the 80's. Besides, it is the cheapest one available.
Percolator:
You will get the strongest coffee if you brew in Percolator. It brews the coffee grounds, located at the bottom of the chamber pot, with constant boiling water to bring out the strength required. But you won't find many fans of Percolator Coffee maker.
Espresso Coffee Maker:
Espresso gives a strong, rich flavour in coffee, which is the popular blend right now. It uses controlled temperature to brew coffee and delivers a smaller quantity in each shot. However, it will bring variance in your cup of coffee. Perhaps that is why you will always find Espresso Coffee Maker at the highest budget range.
Now you may ask which type is the best. Unfortunately, there is no benchmark for that. Your taste will tell you which one is the best. But regardless of that, you need a coffee maker that will do its job right. And that is conveniently, with added benefits.
But how can you pick the right coffee maker? For different types, you need to concentrate on pertinent aspects of coffee makers. However, as a whole, you should look for the following features in your coffee maker:
Quantity:
That is a chief thing, which may meddle with the type you should go for. If you are looking for a coffee maker that will serve a group at a time, then Drip Coffee Maker is your better option. It will give you a quick and easy serving that others may lack.
Brew Size:
Every person has a distinct need. A same cup of coffee won't quench the thirst of all equally. That's why you will find regular, small and big sizes. Having the option of choosing brew size is more required if there are other people at home. Nevertheless, it's not an outlandish thing for a single person to crave different amounts of coffee time-to-time.
Flavour:
The flavour determines the coffee maker you need to buy. If you want strong flavour Percolator or French Press might come first in your list. But if you like different flavours, and cappuccino or latte is your favourite blend an Espresso Machine is all you need.
Storing:
If you need coffee all day long, it's better to look for a coffee maker with insulated carafe and warmer plate. Drip Coffee Maker can store coffee in its carafe for hours without losing the temperature. Besides, if you are always in a rush and often forget to run your machine on time; you can pre-set time in this coffee maker.
Convenience:
How easy it is to make a cup of coffee can save from a lot of hassles. If you are a lazy bird and like your coffee at bed without putting into efforts, K-cups are your saviours. Single Serve Coffee Makers give the most comfort to the coffee makers who love coffee but don't want to wait for it.
Price:
It is the reason many people may not want to go for Espresso or Pod Coffee makers, even though that's what they need. However, there are Semi-espresso coffee makers that will give you a similar taste of Espresso at a lower cost.
But if you are a real coffee lover, the price should not daunt you. Besides, a good quality coffee machine will last a long time. And eventually, you will find them more cost-effective.
Space-saving:
That works back in mind in time of purchasing, if your kitchen top is somehow less spacious. A compact design coffee maker will help you save space and will give more portability in storing anywhere.
Detachable Parts:
Some coffee makers come with removable parts, like drip tray, brew filter, water tanks etc. That will let you clean the machine conveniently and in less time. And make sure to check whether the parts are dishwasher safe or not before buying.
Supporting Features:
You will now find coffee makers that are smarter than you. Technology can do wonders. There are many added functionality you will find in coffee makers. For instance, auto on/off, pause brewing option, LED display with temperature, time, size monitoring, refill and descaling warning and many more.
Besides, you may get bonus parts with some coffee machines. Like, water filter, or a warmer plate, or some K-cups. So scour for them before making your purchase.
Frequently Asked Questions:
1. How Keurig K65 is Different from K60?
Basically, there isn't any difference between them other than that K65 is more expensive. Keurig K65 Special Edition is the fully marketed version of their promotional model K60.
2. Why the type of coffee maker should matter?
Because the taste of coffee varies with different processing techniques. The temperature and brewing time of water determines the flavour and strength of your coffee.
3. How long a coffee machine lasts?
The average lifetime of a coffee maker is between 5 to 10 years, depending on quality.
4. Why do I need to clean my coffee maker regularly?
If you don't clean your machine frequently, it might start leaking or stop brewing all at once.
5. Is vinegar safe to descale Keurig?
Yes, it's a safe and effective way to descale your machine without leaving any aftertaste.
Final Verdict:
When an average coffee drinker might not discern one brew from the other, a coffee connoisseur can. For them, the slightest change means a lot, and they can pick it right away.
Even if you are not a connoisseur, Keurig K65 Special Edition wishes to give you a similar feel. It has all the blends you might love and knows how to brew them properly without keeping you wait.
If you like your coffee right in bed without putting on any effort, Keurig has it for you. So, relax on your recliner and have pleasant cups of coffee all day long.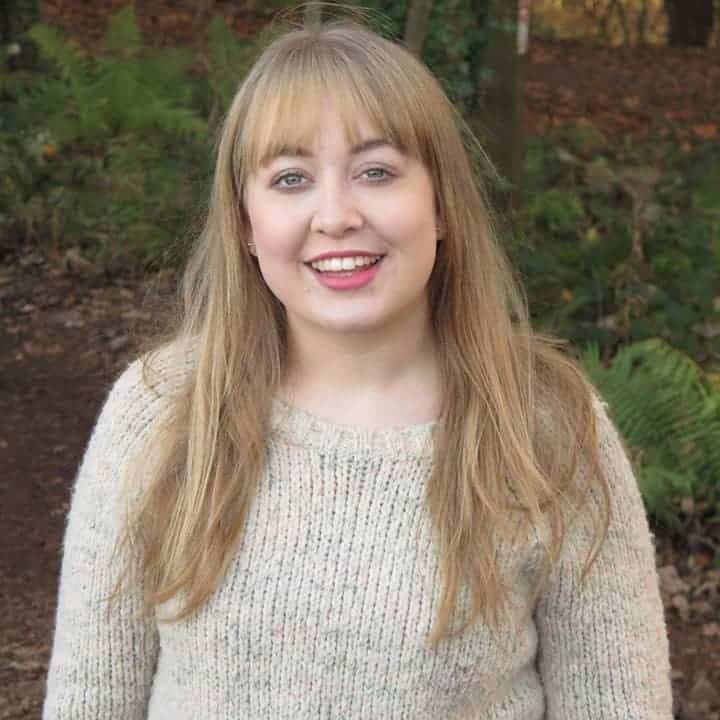 Hi, this is Cynthia A. Rose. Welcome to my Grinder related blog. Usually, I am busy with my kitchen and cooking all day. My main desire is to create a new recipe every day. But I have to use new tools every day to create new recipes. In this blog, I will share you how to use kitchen tools properly. I will not just share cooking related equipment, I will try to review all kinds of grinders like angle grinder among you. I hope my 12 years of experience will come in handy. Thanks!