Last Updated on March 13, 2021 by Cynthia A. Rose
You will be forced to test various angle grinders to determine goods from bad ones. Owning the best Variable Speed Angle Grinders is a lifetime great deal and investment. However, you are likely to meet multiple options with challenging features on the market due to technological advancements.
Selection can therefore be tough, mostly when you know nothing about angle grinders. For this reason, we had to undergo deep research to come up with the best options that can meet your expectations. It would help if you knew what to consider in a particular tool to choose correctly.
Our Top Picks
Top 7 best variable speed angle grinders
Below are seven reviewed product that found their place on our today's report. They are the best to handle any grinding or cutting job, regardless of the material's toughness.
1. Best Grade: Bosch Variable-Speed Angle Grinder
Invest in this professional-grade grinder coming with user-friendly functionality and price. It offers high-quality engineering more than other products on the market.
Key features and product specifications
13amp grinder motor
Carbon brushes
Two-position side handle
Dust guard
Brand: Bosch
Voltage: 120 volts
Weight: 5.3 pounds
Product dimension: 12.3 x 4 x 4 inches
Build
The carbon brushes ensure the maximum durability of this product. Such features ensure the tool stays in service for decades. The tool's housing is engineered with a dust guard for directing debris and dust away from you.
Furthermore, the manufacturer equipped this tool with Bosch Service Minder brushes for reminding you when the next preventive maintenance is. Still, on the durability, the direct-motor cooling mechanism helps to extend the equipment's lifespan.
Powerful motor
With its 13amp grinder motor, Bosch (GWS13-50VSP-DG) angle grinder can deliver up to 11500 revolutions per minute. Additionally, the motor cooling enhances excellent overload capacity.
Safety and comfort
The tool-free guard and spindle lock adjustment enhance safety and convenience. More so, the tool features an ambidextrous comfortable side handle that ensures you are free from all sorts of vibration.
You don't have to worry about fatigue while using the device; your safety is guaranteed with a paddle switch. The switch features several ergonomic grip positions. It doesn't also matter what type of grinding you're doing; this tool is a beast and can run over granite countertop slabs.
Efficiency
The Bosch (GWS13-50VSP-DG) operates with a 13-amp motor to produce 11500 RPM seamlessly. You can therefore use variable speed angle grinder polisher for both slow-speed sanding and polishing applications.
The variable speed knob helps you to set up to the 2500 RPM upper limit. On top of that, the grinder is lightweight, weighing only 5.3 pounds; you can easily move around with the tool.
Stability
Another useful feature in Bosch (GWS13-50VSP-DG) is the debris guard footplate that is large and durable. Such a feature enhances stability during operation for accurate and clean cuts.
2. Best Overall: Hitachi Variable Speed Angle Grinder
Have a taste of this 21st Gen variable speed angle grinder resulting from creating and innovativeness. Hitachi is a popular brand with a good reputation on the market due to its high-performing products. Investing in Hitachi G12VA guarantees maximum performance and functionality when the need arises.
Some of the common features associated with the unit include;
Key features and product specifications
1-year warranty from the manufacturer
Ergonomic side handle
Variable speed switch for convenience
13amp motor
It is electric-powered
Weight: 4.4 pounds
Brand: Hitachi
Dimensions: 11.8 x 5.3 x 5.3 inches
Voltage: 120 volts
Powerful motor
You get the exact meaning of power from Hitachi G12VA. With its 13 amp motor, the machine can grind and cut just like any other powerful options on the market.
As much as cutting and grinding are concerned, there will be no leftovers. The motor operates at 1500 watts power output for smooth and superior performance. This is impressive to ensure you get the necessary RPM to work out a certain job.
Lightweight and compact design
Another incredible fact that you must know about Hitachi G12VA is the compact design. With its 4.4lbs weight, you can maneuver around easily to tackle a hard-to-reach spot.
Additionally, its compactness allows you to handle both intricate and overhead spaces. You will not struggle with the device on your hands; what you need to do are time and skills. But, operating it is not a big deal due to simplified switches.
Accessories and safety
Your health always comes first when using a power tool. For this reason, Hitachi G12VA comes with a wheel guard that prevents dust from entering your face. Other useful accessories include; a side handle, heavy-duty depressed center wheel, and a spanner wrench.
Such additional accessories are essential to fix problems easily that might arise when grinding or cutting. You exactly get what you pay for in this variable speed angle grinder.
Moreover, the equipment is equipped with a tool-less wheel cover and kickback protection mechanisms to prevent injuries. Detach the tool-less wheel cover when the need arises.
Variable speed
Being a variable speed angle grinder, you have full control over the required speed based on the type of job at hand. This feature makes the Hitachi G12VA more superior than most of its competitors in the market.
3. Best Value: Metabo Variable Speed Angle Grinder
All tools from Metabo carry true German ingenuity and engineering. The company tries to manufacture power tools and accessories through its innovative ideas. This brand has serviced in the market for so many years, and here is one of their premium-grade variable speed angle grinders.
Metabo Lock-on comes with various elegant features for precise and professional cutting and grinding jobs. It boasts a good number of features like;
Key features and product specifications
Tool-less cover adjustment
Paddle switch
Accommodates 4 ½ disc size
Corded, 13.5 amps output
Weight: 6.5 pounds
Dimensions: 12.5 x 2.88 x 12 inches
Color: green
Brand: Metabo
Voltage: 120 colts
I have been using this grinder for a couple of years now, and it has never disappointed me. It possesses the exact features that are essential for grinding and cutting. I recommend the option as the best variable speed angle grinder cordless to anyone in need of a top-quality tool with variable speed.
Long-life motor
The equipment's manufacturer coupled their product with a Metabo long-lasting motor that produces up to 50% more torque. Besides, it boosts not less than 20% substantial overload capacity.
Combining these features makes the Metabo Lock-on angle grinder more efficient, offering stiff competition to its counterparts. With such a motor, the lifespan of the tool is entirely enhanced to spare from regular purchases.
Electronic overload protection
The electronic overload protection mechanism is another useful feature that you will find in this model. It's essential in protecting the machine from excess heat when handling demanding applications.
Such a feature is also advantageous in extending the tool's lifespan. The device will serve you for a while before you think of a replacement.
S-automatic clip clutch
For maximum security, the manufacturer coupled Metabo Lock on an angle grinder with an excellent clip clutch. You will find this feature in most Metabo power tools.
It's essential in controlling the equipment when the tool jams. It, therefore, reduces kickback occurrences that may cause injuries. They will provide you with smoother functionality and robust performance.
Automatic soft start
The tool comes with an electronic shaft startup mechanism to enhance efficiency and better functionality. This feature is essential in extending the motor life as well as increasing user control.
4. Best Quality: Makita Variable Speed Angle Grinder
No products found.
Makita is another Company whose power tools never disappoint when it comes to performance and functionality. Makita Angle Grinder comes with unique features for hassle-free material removal.
Professionals like the equipment because of its variable speed control switch. Such features allow you to control the tool easily and provide the necessary torque required to hand a given task.
Key features and product specifications
0 Amp motor
Compact design
Corded electric
Labyrinth construction
Lock-on switch
Exclusive zig-zag varnish
Brand: Makita
Weight: 3.96 pounds
Dimension: 5.6 x 13.66 x 4.7 inches
Voltage: 24 volts
This model is on our list because it's ingeniously molded to give you outstanding performances while metal cutting or grinding.
Powerful and fast
With its 6 amp motor, Makita GA4530 delivers 11000 revolutions per minute for faster grinding. Besides, the powerful motor enhances outstanding overall performance. The impressive motor pumps the tool to provide the necessary power to handle a wide capacity. Whether you are handling demanding of medium jobs, this is the right machine for you.
Compact design
Tackle complex and overhead applications using Makita GA4530. Its compactness is engineered to ensure flexibility and usability. Maneuverability is quick and easy with the device in your hand because it only weighs 4.0 pounds.
Such weight is essential in reducing operator fatigue; you have to be comfortable to work properly. Let you not fail to reach out to hard-to-reach spots because of the size of the tool. Hit the road to market and inspect Makita GA4530.
Labyrinth construction
The housing of Makita GA4530 is perfectly engineered with robust materials for extra durability. Labyrinth construction is useful in sealing and protecting the bearings and motor from debris and dust.
Such a mechanism, therefore, prolongs the lifespan of the machine. You need to invest in a model that can last for many years in service and forget regular purchases.
Easy operation and comfort
Features like lock-on slide switches are essential for extra user convenience. On top of that, the zig-zig varnish covers the armature, protecting it from debris and dust. This art also extends the lifespan of Makita GA4530.
Extending working hours can be tiresome with a low-speed angle grinder. But with Makita GA4530, you can rest while working.
5. Best for Professional Use: Hitachi G12SQ Angle Grinder
If you are looking for a small-packaged variable speed angle grinder, then Hitachi G12SQ is perfect for you. Besides, it provides rugged durability despite its compact and lightweight design. It is equipped with elegant features like a massive paddle switch to ensure ease of operation and enhanced safety.
Hitachi G12SQ possesses incredible features like;
Key features and product specifications
Removable 2-position side handle
Electric powered
It has a spindle lock
Large paddle switch
Adjustable wheel guard
Brand: Hitachi
Weight: 3.1 pounds
Dimensions: 1 x 1 x 1 inches
Voltage: 120 volts
Disc Size: 4 ½ inches
Robust construction
For durability reasons, the manufacturer equipped Hitachi G12SQ with diecast products like bronze, aluminum, and iron for longevity. The machine can therefore torch and cut surfaces. Additionally, you can use the machine for metal cutting and grooving concrete.
These materials are robust enough to extend the tool's lifespan. Apart from its superior performance, the tool will serve you for several years. No premature damages once you invest in this model.
Safety
The paddle switch is very important for improved safety and ease of use. The switch makes Hitachi G12SQ more convenient as well as enhanced functionality.
On the other hand, this equipment features an adjustable wheel guard to protect you from dust while working. You can twist the mechanism to achieve the desired angle based on the job at hand. Moreover, the wheel guard protector also ensures you are safe when the tool accidentally slips off.
Ease of use
You will not struggle to use the tool because it's straightforward. The spindle lock helps you achieve this as you can adjust it for comfortable wheel removal and installation.
Therefore, it's easy to replace the disk and continue with the task. There's no need to suspend the job because you don't know how to replace the wheel. You only need to adjust the spindle lock and remove the disc for a new one.
Comfort
For comfortability, the device comes with two-position side handles that can be suitable for both left and right-handed users. More so, its 3.5lbs weight and compactness ensure greater maneuverability and control. Sometimes you can remove one of the handles to access overhead applications.
6. Best Budget: BLACK+DECKER Small Angle Grinder
The double-type handle in this equipment makes it substantial, and that's what it's on our list. It allows you to work for long hours without getting tired. This black plus decker is a versatile tool that you can use for removing rust, grinding, cutting, and sharpening.
Key features and product specifications
Powerful 6.5 amp motor
3-position side handle
Metallic gear case
Spindle lock
Dimensions: 16.6″ x 4.9″ x 5.9″
Weight: 6.5 amps
Brand: BLACK+DECKER
Grip
The grip in this tool remains superior to in other angle grinders in the market. The double-type configuration is specifically designed to ensure you're comfortable. The laterally located handle is another incredible fact one would wish to confirm in this BLACK+DECKER.
You can adjust this double-type handle in three positions to fit any application based on where you are standing. This exposes you to greater comfort while cutting or grinding. This means that you won't get tired even after going for long hours.
Whether you are left-handed or right-handed, BLACK+DECKER is still suitable for you.
Power
The power in an angle grinder is a critical factor when selecting them. With its 6.5 amp motor, the tool can deliver up to 10000 revolutions per minute. The 710W maximum power is enough to enable the grinder to run over different surfaces.
Additionally, you can use the device on various materials without damaging the motor.
Portability
For complex and overhead applications, the tool is lightweight and features a compact design. It only weighs 2.1 kgs; though it's quite bulky, still you can maneuver around with a BLACK+DECKER angle grinder
Security
Safety is another feature that almost everyone expects to get in a high-class angle grinder. For this reason, the BLACK+DECKER angle grinder comes with superior features to ensure you are safe while working. Handling any power tool needs much attention and requires the equipment to have safety mechanisms.
Our device is equipped with a security button for stopping the disc whenever a replacement is made. This art helps and keep you safe from injuries while changing or adjusting the tool. Also, there is a suitable security guard to adjust for much better security while in operation.
7. Best For Heavy Duty: DEWALT Angle Grinder Tool
Let's wind up our today's reviews with an excellent option from DEWALT. The company is reputable, especially through its high-performing power tools. The combination of the equipment's motor and RPM makes it outstanding in the market. There are a lot of safety features that I am sure will make you choose the product.
Key features and product specifications
9-amp powerful motor
One-touch guard
Quick-change wheel release
2-position detachable side handle
Slim design
Paddle switch
Electric powered
Brand: Dewalt
Weight: 5 pounds
Dimensions: 15.75 x 5.91 x 4.72 inches
Color: yellow
Voltage: 120 volts
Ergonomic design
Comfort is what you need to work for an extended period. The machine is not heavy to spare you from fatigue that could arise due to arm strings. Its grip is specifically engineered, helping you work the whole without getting tired.
Its slim design also allows you to reach even tight spaces.  The two-position detachable side handle also ensures enhanced control and comfort.
Safety and ease of use
Safety is another significant consideration when it comes to choosing the best angle grinder. Also, the one-touch guard is useful, and you can rotate it in a 360 way.
Such a feature protects your hands from minor injuries as well as ensuring your face is safe from debris while grinding. Furthermore, the quick-change wheel release enables you to remove and replace the grinding wheel without going for a wrench.
Powerful motor
Its 9-amp motor is high-efficient to provide 12000 RPM for overload protection and quick and easy material removal. The motor also offers reduced operating temps.
How To Choose The Right Best Variable Speed Angle Grinders – A Buying Guide
As a buyer with wisdom, you don't just purchase a product without considering some significant aspects. Yes, you need to be familiar with the product's features before making the final decision. These features are the ones that make a certain product outstanding from its competitors.
Below are some of the common parameters that should lead you to the best variable speed angle grinder.
Motor
The motor of an angle grinder plays a vital role in providing the necessary RPM based on the given at hand. It's the motor to determine how powerful a machine can be when handling a specific task. Most of the above models come with powerful motors that can pump up to 10000 revolutions per minute.
A model with a robust and substantial motor can run over tough jobs like a beast.
Size
Angle grinders come in different sizes based on the manufacturer. Each size tends to have its weaknesses and strength. Thus, bigger machines are suitable for handling larger jobs; they are very effective and efficient as metal grinding and cutting are concerned.
In contrary opinion, smaller models spin faster and are much suitable for small and medium applications. Therefore, this factor should help you choose a suitable tool based on the job type you usually handle.
Ease of use
Experts prefer using a machine that is easy to operate and maintain. Many machines come with complex functionality, wasting your time that you could have used to do the actual work. You need a device with an easy-to-use design to spend less time learning how to operate it.
Controlling and operating the best variable speed angle grinder should be easy. It should boost outlined features to provide required assistance for successful operation. Consider models with features like easy and quick grinding wheel replacement; no need to use a wrench that you may not have.
Durability
You will meet various long-lasting angle grinders on the market, but some of them can't serve you for a long period. Many factors determine durability, like the material used, protect the motor and bearing cover. Such features enhance the grinder's longevity generally.
Therefore, you need to go for such tools because they have mechanisms to cool down the overheated motor. Such machines are great; they are worth buying. I would advise you consider protective features that a particular angle grinder possesses to extend the machine's lifespan.
Applicability
This factor is important as it determines the exact job that a certain machine is designed to do. Yes, some angle grinders are versatile to handle tasks like metal cutting, grooving, grinding, etc., but there's always that specific purpose.
With this knowledge, you can know how to get the best results from a given device. This statement implies that it is advisable to choose based on your daily tasks. Or else, you may bag home a versatile model to handle a wide range of applications.
Remember, variable speed angle grinders are in a good position to perform various tasks with exact effectiveness.
Safety features
Safety is another good factor that you need to consider when using any power tool. Different tools tend to possess varying safety features like lock-on mechanism switches, wheel guards, large paddle switch, etc. such features are significant in ensuring you're safe from debris and protect the motor from overheating. Besides, they prolong the machine's lifespan.
Frequently asked questions
If you're unsatisfied with the above reviews and buying guide, use the following answered questions to drive home the nail.
What can I use angle grinders for?
These are versatile tools, and you can use them to perform multiple tasks. The applications range from metal cutting, grinding, sharpening, scoring, polishing, grooving, deburring, and finishing. You can do a lot with these tools, but this should base on the manufacturer because some models are meant for a single purpose.
Can I use an angle grinder to cut concrete?
Yes, but you need to use a diamond saw blade. Some of these tools are powerful enough to cut through concrete material. However, you will be forced to use a lot of water while cutting concrete; failure to do will overheat your blade. The blade can even break.
Since most angle grinders don't feature a water cooling mechanism, the job may call for a special modification or order.
Can I use an angle grinder to cut steel?
Yes, an angle grinder can excellently cut steel if you equip it with a convenient disc. However, using grinders to cut metals is not advisable because of fatigue. A strong metal cutting disc can allow you to virtually cut all metal types, though be ready for quick wear.
How can I prevent my angle grinder from kickbacks?
Kickbacks are devastating that might hinder you from working properly. You need to stand behind the grinding wheel. Equip the device's body with a robust grip for maximum control and comfort.
Final words
As much as functionality and power are concerned, the above best variable speed angle grinders are outstanding. They are versatile tools, allowing you to perform various DIY jobs like grinding, polishing, grooving, cutting, sharpening, etc.
Angle grinders are designed differently to meet the varying needs of every user. Hopefully, this report has enabled you to bag home a suitable model for your daily application. Go through the entire detailed article before hitting the road to the market, searching for a variable speed angle grinder.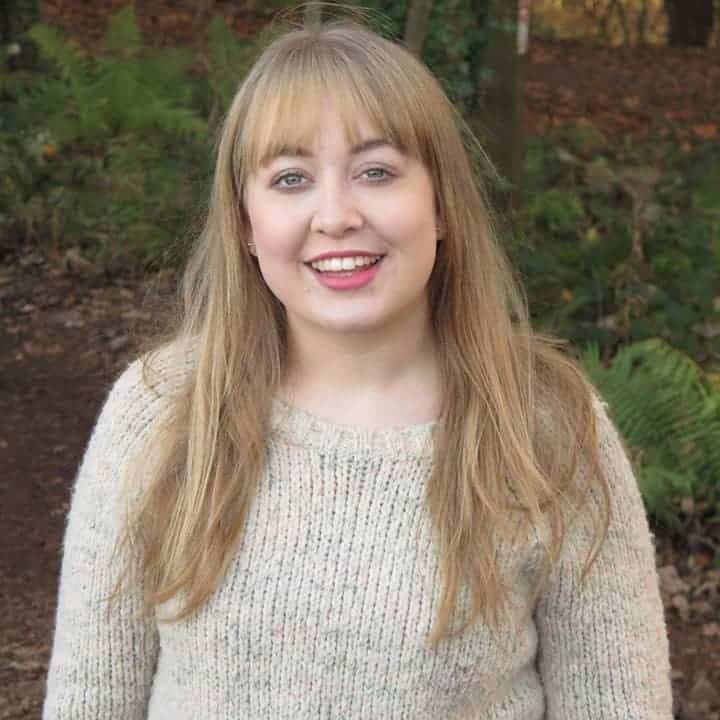 Hi, this is Cynthia A. Rose. Welcome to my Grinder related blog. Usually, I am a housewife. I am busy with my kitchen and cooking all day. My main desire is to create a new recipe every day. But I have to use new tools every day to create new recipes. In this blog, I will share you how to use kitchen tools properly. I will not just share cooking related equipment, I will try to review all kinds of grinders among you. I hope my 12 years of experience will come in handy. Thanks!