Last Updated on December 7, 2021 by Cynthia A. Rose
Many Americans are in love with Indian food; Aromatic spices, curries, and chutneys. However, if you plan to reduce processed food in your daily diet, you will have to cook from scratch. Remember, Cooking can be time-consuming, but the final products are more delicious and healthier.
American blenders only become essential when preparing smoothies, but it's impossible to grind dry/harsh spices and prepare Indian chutneys. Using an American blender to make chutneys will force you to use a lot of water, spoiling the consistency. Therefore, you need the best mixer grinder for Indian Cooking in USA to grind rice, pulses, herbs, whole spices, and coconut with Indian cooking options.
Don't Have Time? Quick Overview of Best Mixer Grinder for Indian Cooking in USA
What is a Mixer Grinder?
After a satisfying experience with some appliances in your kitchen, the grinder enters the scene. A grinder, as you may know, is a kitchen gadget that, due to the wide range of cooking chores it can perform, can be confusing. They come in both electric and manual versions, just as juicers or other kitchen appliances. Of course, the majority of us choose the electrical option because it is more convenient and faster. The blade of the grinder is in charge of chopping or grinding the food into extremely tiny pieces or powder. Grinders, particularly for meats, are also available on the market. When it comes to mincing the meat, they are outstanding.
To sum up – A mixer grinder is undoubtedly the most significant machine in a modern kitchen, as it helps to eliminate manual labor and save time so that cooking can be done faster. This best mixer grinder for Indian cooking in USA  is designed for numerous activities, including pureeing, mixing, grind spices, mincing, and chopping, and produces a fine product with no obvious bits. A mixer grinder usually includes separate jars for wet and dry grinding, with some models additionally having a second jar for chutney preparation.
The History of a Mixer Grinder
An Indian invented a traditional mixer grinder that could whisk, grind, and paste Indian masalas according to tradition, and beautifully made by a man specifically for his spouse.
When his wife complained that the grinder's motor had burned out while grinding garam masala, S.P Mathur, an engineer at Siemens, a German multinational firm, designed it out of pure love for her. She challenged him to fix it.
He failed the task but went on to invent Sumeet, a mixer grinder for Indian households that means "good companion" in Sanskrit.
To replace traditional stones and mortar notions of the earlier years, a mixer grinder was invented. With the mixer grinder, Sumeet revolutionized the Indian market. Assisting the Indian housewife in the preparation of delicious Indian food that required mixing and grinding, which was previously done by hand using a stone and mortar.
S.P Mathur's legacy has been carried on by his son Ajay Mathur since his death.
Reason To Own a Mixer Grinder
Every kitchen appliance plays a vital role in producing delicious and healthier meals in our homes. Therefore, for seasoned and new vegetarians or vegans, Indian Cuisine remains can be the best flavor for the family's meat-free life. You can make various Indian dishes without interfering with any animal.
Pastes and spices have a shelf-life, just like any other food, but you can extend this by preparing your meal at home. Purchasing ready-made mixed pastes and herbs can be reliable and convenient, but with less flavor.
You will not know the exact date when these pastes and spices were manufactured. Therefore, the best way to clear such doubts is to buy your mixer grinder and start working on your ingredients.
Making your pastes and spices save on some money. These ready-made products are expensive; you will pay more to reduce the hassles you could face when preparing your own.
Our Top 10 Mixer Grinder Reviews
We provide you with many options to choose from based on your budget. On that note, expect to meet multiple Indian mixer grinders on the market. The numerous options will confuse you, and if not careful, you can make the wrong decision. Let's get into the business!
1. Preethi Eco Twin Jar Mixer Grinder
Many consumers attest that Preethi Eco Twin Jar Mixer Grinder is the best kitchen gadget for even complex ingredients. All its features make the product similar to any high-class mixer blender on the market. Therefore, we should praise the product because of its style and elegant features.
This Eco twin jar mixer kitchen appliance also comes with a compact design, occupying little space in your kitchen. More so, this device boasts a powerful motor of 550 watts, operating at 110 volts to offer you efficient and quick grinding. On top of that, the blender features two storage jars for grinding both herbs and dry spices to make pastes and chutneys.
Furthermore, the appliance's blades and jar body are made from robust steel material for its longevity. The durable materials extend the model's lifespan to serve you for some years. You will also love the fact that you can convert the 1.5L jar to a 1L pot with a flexible cover (lid) and the 0.50L chutney to a 0.30L jar with a flexible cover (lid).
The blades of this Eco Twin Jar Mixer Grinder are machine-ground and polished to offer you professional performance. You don't have to worry about your safety while using the machine, allowing it to go off automatically if overloaded.
For such cases, leave the machine to cool down for some minutes before turning on the red switch manually. The appliance will restart and pick up the task. Besides, it is UL-certified for additional safety than other Indian blenders. You will also enjoy a 12-month limited warranty from the manufacture if you invest in this Eco twin jar mixer blender.
Notable features
Material: Plastic
Manufacturer: Preethi
Weight: 9.6 Pounds
Dimensions: 13 x 8.6 x 12.6 inches
What we like
Efficient and powerful motor
It is UL-approved for your safety
Stainless steel blades and jars make it long-lasting
Compact design
It is reliable
What we dislike
Its vibration level is a little bit noisy
2. Preethi Blue Leaf Platinum Indian Mixer Grinder
Here is another Mixer Grinder from the Preethi brand that can be perfect for Indian Cooking in your USA kitchen. Preethi Blue Leaf Platinum remains the company's flagship product, featuring a reliable performance to ensure you enjoy delicious and healthy foods every time.
The Preethi mixer grinder USA comes with superior features like; four different capacity jars and a 1.75L maximum capacity. More so, these jars are rust-resistant, and the domes and lids are full of strong polycarbonate material. This not only makes the product substantial but also extends its lifespan. This implies that you will not have to replace the model regularly.
Furthermore, we love that the exterior jar helps extract juices from different types of fruits and vegetables. Such features make Preethi Blue Leaf Platinum Mixer Grinder multipurpose. Besides, the store bottles and extra grind allow you to store ground spices, reducing cooking time. Don't you see this is amazing? Let's appreciate this innovation.
Additionally, the platinum features an innovative and powerful 550-watt motor, operating at 110 volts for Canada or the USA. This motor is powerful enough to grind even the toughest ingredients like coconut. On top of that, the machine's motor is UL-certified for your safety. The safety standard mechanism shuts off the engine when there is overloading. The motor will be safe from damages, and you will also be free from injuries.
If there is another useful feature in this model is the flexible cord and compact design. They make this Preethi Blue Leaf Platinum Mixer Grinder reliable and convenient, especially when it comes to storage after use. The model won't consume a lot of space in your kitchen; enjoy a 1-year warranty from the manufacturer when you buy this grinder; guarantees you free service within 12 months.
Notable features
Material: Plastic
Manufacturer: Preethi
Weight: 14.08 pounds
Dimensions: 17 x 15 x 10 inches
What we like
It has ABS and shock-resistant body
UL-certified motor
It has efficient and powerful
It is compact
Reliable
Have small bottles for extra storage
To store ground spices
What we dislike
The product's quality is good but the option has more improve.
3. Vidiem Eva Citron Mixer Grinder
Don't forget to include this product on your list when ranking the top 10 best mixer grinders for Indian Cooking in America. It boosts the necessary power and features to ensure you get delicious and healthy meals. Maya appliances originated from Preethi, and here is one of their best kitchen device with everything you need for Indian Cooking in the USA.
Vidiem Eva Citron Mixer Grinder features an innovative and sleek design, adding beauty to your kitchen. More so, its 550-watt motor is powerful and heavy-duty, just like other mixer grinders on the market. The engine is equipped with Aria Cool Tec Motor-Patent Pending technology, operating at 110 volts.
Furthermore, this Indian Cooking in the USA product comes with a pulse mode and three variable speeds for safety operation. Remember, this unit is certified, and you can use it in either USA or Canada. On the other hand, the device features three full stainless steel jars, i.e., 0.3, 0.75, and 1.5 Liters capacity. Each jar is equipped with multipurpose lids and cutting blades.
The Vidiem Eva Citron Mixer Grinder also comes with premium stainless steel blades that allow you to grind, grate, crush, liquefy, etc. you don't want to doubt the power of this unit because it can even handle the toughest ingredients. Therefore, this machine handles multiple kitchen tasks like crushing ice, grinding coffee like a coffee grinder, mincing, meat.
For making, you can prepare masala, idly, vada, dosa, batter, milkshakes, and soups. Your safety is essential, and this grinder guarantees maximum protection while using it. For that case, the manufacturer equipped this appliance with self-locking jars and ergonomic handles to enhance secure fitting. Besides, the model's base is professionally designed for quick release and engagement.
On top of that, Vidiem Eva Citron Mixer Grinder comes with a 12-month product warranty and 5-years on the motor.
Notable features
Material: Stainless steel
Manufacturer: Maya Appliances
Weight: 8.8 pounds
What we like
Its motor is powerful
Pulse mode enhances safety
It is a multi-tasking grinder
It has a prolonged lifespan
Sturdy and ergonomic handles
What we dislike
4. Preethi Eco Plus Mixer Grinder
Preethi ECO PLUS MG-138 Mixer Grinder comes with a 550 Watts and thanks to the 100% stainless steel jars with flow breakers which makes your final results fine grinding.
For optimal grinding effectiveness, this best mixer grinder for Indian cooking in USA steel blades are machine honed and polished plus it contains Nylon Couplers of the highest quality for a smooth and trouble-free operation. The quality is enhanced by the clear and translucent polycarbonate domes and lids and its ergonomically designed handles are durable.
The mixer comes in three stainless steel jars (1.5 liters, 1.0 liter, and 0.4 liters) for wet and dry grinding, whipping, churning, grating, mincing, and chopping.
Setup and usage instructions can be found in the user manual, which can be found under the product information.
Preethi Mixie's heavy-duty best mixer Grinder in USA is noted for its reliability and trouble-free performance, as well as its quality, rated ISI certified engine for extended life. Elegant, lightweight, simple to operate, quick, and effective at grinding.  All of your grinding needs are met with durable stainless-steel jars with rubber feet to reduce vibration.
This Preethi mixer USA is an excellent mixer. There's no glass here, and the blade isn't razor-sharp. As a result, adolescent children can freely begin to use and gain confidence and because there are three various sizes of cups, little amounts of grinding may be done quickly. It's simple to clean and Extra parts are also available.
Notable features
Material: Plastic
Manufacturer: Preethi
Weight: 8.8 pounds
Dimensions: 18 x 13 x 9 inches
What we like
Easy to use
Blending powder
Easy to clean
Value for money
Heavy duty
Lightweight
Durability
Color – multi
What we dislike
5. Preethi Nitro 3-Jar Mixer Grinder
A 550-watt heavy-duty motor powers the Preethi nitro 3-jar mixer grinder. The mixer has a
1.75-liter stainless steel jar with Flexi lid converting to 1.25 liters plus 1.00-liter stainless steel jar, 400 ml stainless steel chutney grinder.
Also, this Preethi mixer grinder has an added 2 350ml Grind 'N' Store jars, 4 replaceable blades, and 1 fixed blade. When compared to any other Indian brand mixer, it is Ul certified for enhanced safety.
This Preethi mixer best Indian Mixer grinder in USA has a unique locking mechanism. If the light comes on but the mixer doesn't, the jar hasn't been locked in. If the jars are not tightly locked in, the machine will not work. The mixer will operate effectively once the jars have been locked.
It has a great deal of power, grinds spices efficiently, and makes a fantastic smooth paste. Plus, if you are hard to please person, then you won't regret buying this appliance which has maximum power with Stainless steel jars of a good size that are secure to use in the kitchen.
The storage containers are very handy plus the underside of the mixer grinder includes vacuum suction cups that keep it from moving when you try to lift the jar and an overload protection switch is also included.
Notable feature
Material: Plastic
Manufacturer: Preethi
Weight: 11 pounds
Dimensions: 17.2 x 12.1 x 10 inches
What we like
Value for money
Quality of material
Easy to clean
Easy to use
Sturdiness
Blending power
Versatile
Heavy-duty motor power
What we dislike
A little bit noisy so need to improve the noise option.
6. Prestige Manttra Teon Star Mixer Grinder
No products found.
If you are looking for an advanced appliance, then the New Mixer Grinder with 750-Watt Powerful Motor power at such an attractive price for Tough Wet and Dry Grinding is your bet.
The mixer has High-quality stainless steel stackable jars (1.5 liters, 1.0 liter, and 0.3 liters) with clear and transparent dome tops, solid handles, and a flow-breaker design that saves important kitchen space plus the specially created lid-locking technology keeps the lid from moving while in use, so you don't have to hold it.
It features 5 high-performance blades composed of high-quality stainless steel for improved grinding, die-cast handles for a better grip and a six-way coupler design for enhanced locking and grinding efficiency.
Lids made of poly-carbonate are not only break-resistant but also interchangeable. One lid fits all three jars (save the juicer jar), saving you the effort of having to match lids to jars. Water draining outlet with lines. The engine is protected by an inclined water draining exit that sends water away from the motor power. This increases the lifespan of the mixer grinder while also making cleaning a breeze.
The mixer doesn't heat up if you use it for many tasks compared to the 450-watt blenders which shut down owing to overheating if used for long periods of time.
Notable features
Material: Stainless steel jars, Plastic
Manufacturer: Prestige Manttra
Weight: 10.73 pounds
Dimensions: 16.5 x 9.5 x 13.1 inches
What we like
Value for money
Easy to clean
Easy to use
Sturdiness
Blending power
Sheerness
Durability
Versatility
What we dislike
No products found.
7. Preethi Steele 3-Jar Mixer Grinder
Which mixer grinder is best? With the many grinders available, it can be tough to find the right one for Indian cooking ingredients. We recommend the Preethi Mixer USA for grinding different Indian spices. The Preethi mixer grinder is a must-have in any Indian kitchen because of its amazing product features.
The preethi blender USA allows you to make delicious and healthy food. It is equipped with robust motor power to provide excellent grinding capabilities. This grinder mixer has multipurpose blades that provide quality and fine pastes. You can use it to make fine spices, gravies, and mint chutney among others.
The dedicated spice grinder provides efficient grinding for all your ingredients. It is compact enough to allow you to make tasty dishes when you mix everything to perfection. The mixer is made with safe materials for food hygiene. The material is durable to give you many years of use.
Additionally, the blender jar is removable for simple and easy cleaning. It is equipped with a unique locking system for safe use. When you turn the light on, and the machine is not operating, this tells you that the jar is not perfectly locked. The grinder mixer only works only when the Preethi mixer jar is securely locked.
Notable features
Material: Stainless Steel
Manufacturer: Preethi
Weight: 1.5 pounds
Dimensions: 19 x 11 x 11 inches
What we like
Made of durable materials
It has amazing safety features
The mixer comes with a lid
Turbovent for silent operation
Easy to clean with soapy water
The mixer has a beautiful design
It can be used for different grinding
Right one for Indian cooking ingredients
What we dislike
Need an instruction booklet
8. Vidiem Eva Nero Mixer Grinder
The Vidiem is a perfect mixer grinder for Indian cooking. It is a durable and sleek USA mixer grinder. With a powerful motor power of up to 650 watts, this mixer grinder provides the best grinds. It has 3 variable speeds and a pulse mode for efficient operation.
The powerful motor power produces up to 85 dB when using it at top speed. The compact grinder comes with three different stainless steel jars in different capacities. Each features multi-purpose cutting blades and lids as well. The stainless steel blades allow you to crush, grind, grate or liquefy.
It can handle all tough ingredients. This means you can use it for mincing meta, crushing ice, grinding coffee, or making soups, masala, dosa, and much more. The jars are self-locking with ergonomic handles for a secure fit. The base also makes it easy to release and engage.
The grinder has self-aligning tri-mate couplers which are strong enough to withstand high torque and the needed load for grinding. The powerful design makes grinding easy in a matter of seconds. The grinder has undergone vigorous testing and carries a one-year warranty.
Notable features
Material: Stainless Steel
Manufacturer: Maya Appliances
Weight: 8.8 pounds
What we like
Strong and durable construction
It can perform different functions
Rubber feet keep it safe when using
Blades can handle tough ingredients
It has multiple jars for different recipes
Jars are designed with ergonomic handles
Powerful motor with noiseless operation
What we dislike
Need to care for dishwasher safe
9. BOSS Crown Mixer Grinder
If you need the best grinder for Indian spices, consider the Boss Crown as your top recommendation. Unlike other blenders for spices, it features a powerful 750W motor for effective grinding power. The Indian mixer grinder USA can handle wet ingredients and dry ingredients.
This is a perfect blender that is designed to meet all your kitchen needs. It comes with three stainless steel jars that add some style to your kitchen and help you handle different spices. The personal blender has a compact design to save more space in your kitchen.
Apart from the aesthetic design, this mixer is easy to use. it also provides hassle-free cleaning with soap and warm water. It has 3 variable speed control to help you blend and grind easily as you increase the speed. The mixer is also designed with an incher for momentarily using for personal grinding rhythm.
The multi-purpose machine is equipped with sharp and superior blades to handle even the toughest ingredients. It provides a fine and smooth paste to make different recipes like dips, masalas, pastes, and chutneys.
Notable features
Manufacturer: BOSS
Weight: 10.54 pounds
Dimensions: 11.2 x 7.08 x 7.48 inches
What we like
Variable speed control
Sharp and strong blades
It is equipped with a powerful motor
The grinder has a water drain system
Provides multi-purpose performance
Overload protection system for safety
The transparent lid makes monitoring easy
What we dislike
10.

Judge Delight Wet/Dry 3-Jar Mixer Grinder Powerful
Every kitchen needs the right electric appliances to suit the modern lifestyle. The Judge Delight mixer and grinder can be a great addition to your kitchen. It is one of the best wet and dry grinder in USA made of food safe materials and has an efficient motor.
It also features a compact design to save more counter space. The grinder is made of stainless steel material for durable use. It has a standard voltage of 110 volts and a beautiful design. With the powerful 750 W motor and efficient blades, the silent mixer grinder can grind anything.
You get 3 stainless steel jars with ergonomic handles for a firm grip. It also features a smart dome-like lid to offer more space for your ingredients to move freely. This leads to effective grinding results. The energy efficient machine is powerful enough to handle everyday chores.
The mixer jars are all made of stainless steel with a mirror finish. It also has a nice jar lock mechanism that makes it safe to use. the grinder has a superior plastic construction which makes it resistant to corrosion, shocks, chemicals for long-lasting use.
Notable features
Material: Stainless Steel
Manufacturer: Judge
Weight: 9 Pounds
Dimensions: 14.7 x 12.7 x 9 inches
What we like
Designed with food-grade materials
It comes with break-resistant jars
Durable and space-saving design
Powerful enough to grind anything
Stylish handles offer a comfortable grip
Works well with wet & dry ingredients
3-speed control for the desired mixing and blending
What we dislike
Extra Reviews
Ultra Stealth Mixer Grinder
Have a look at this substitute if the above option fails to meet your expectation. Ultra Stealth Mixer Grinder is another super classy kitchen appliance that can work quietly. You can prepare your Indian meals under a reduced noise level.
At a glance, you will love the blender's exterior design, appearance, and style. They are similar to other Indian grinders from prominent manufacturers. It features an excellent combination of white and red color, making it attractive and can add beauty to your kitchen counter.
You can handle various kitchen jobs using the appliance's four different storage jars and stainless steel blades. Some of the Indian Cooking you can make include; fruit juice, chutneys, pastes, and wet mixes. More so, the ultra stealth blenders boast a heavy-duty motor of 750 watts, enabling you to get excellent grinding performance and swift.
Furthermore, we need to appreciate the blender's stainless steel jars that are rest-proof and food-grade. These features make the machine safe and great for healthy cooking. It also features a hook-type power cord that allows you to plug in or remove it easily.
Operating the device is also straightforward because of its front control panel. This ultra stealth also has three varying speed buttons, responsible for handling various Indian Cooking jobs like juicing, grinding, and blending. Ultra Stealth Mixer Grinder is highly versatile and can perform other tasks such as crushing ice, fruit juices, dry grinding, butter churning, making smoothies, etc. Lastly, the mixer grinder comes with a 2-years warranty from the manufacturer, allowing you to return the product for a replacement or a refund if it fails to meet your expectation with the stipulated time.
Notable features
Material: Stainless Steel
Manufacturer: Elgi Ultra
Weight: 15.35 Pounds
Dimensions: 17 x 15 x 10 inches
What we like
It has a heavy-duty motor for superior performance
It is durable
Super silent
Lightweight
Easy to clean
Hook-type power cord
Grinds even dry spices
Stainless steel material
What we dislike
Pricier grinder on the market
Premier Super G Kitchen Machine Mixer Grinder
Try out this premier super g mixie if you wish to equip your American kitchen with Indian flavor. Premier Super G Kitchen Machine Mixer Grinder can be a great choice in the absence of the above two options. The device comes with elegant features and necessary components to ensure you get a professional grinding experience.
The super g mixer grinder features three stainless steel storage jars with varying capacities and multi-tasking blades to handle many kitchen applications. This tool can comfortably perform tasks like; liquidizing, grinding, grating, crushing, and many others.
Apart from doing the fantastic everyday grinding job, Premier Super G Kitchen Machine Mixer Grinder comes with an excellent safety switch for convenience. The technology strips off whenever you overload the model; hence you will be safe from unnecessary injuries. This protects not only you but also the heavy-duty 550-watt motor from being damaged.
Some consumers also affirm that the grinder has robust construction for its durability. Besides, it features a world-crafting mechanism that makes it substantial, making work more comfortable in your kitchen. You can use the big liquidizing jar to make juices and soups, while the medium wet grinding jar remains suitable for making dosa or idli batter.
On the other hand, the small multi-tasking jar is essential for mincing meat and crushing ice. There is no need actually to worry about the smelly varnish during the first operations. However, the grinder's jars are not dishwasher safe; only use your hands and dishwashing soap to wash the parts. Hold the model's lid in place while running the mixie.
Notable features
Material: Stainless Steel, Acrylonitrile Butadiene Styrene, Rubber, Polycarbonate
Manufacturer: Premier
Weight: 10 Pounds
Dimensions: 14 x 8 x 14 inches
What we like
ABS plastic makes the tool long-lasting
Outstanding flex cord
It has three different capacity storage jars
Stainless steel blades prolong their lifespan
Can grind even tougher ingredients
Stainless steel material
What we dislike
It has need more lifespan.
Tabakh Prime Indian Mixer Grinder
If your kitchen is not spacious enough, then here is a perfect mixie for you. You don't have to own real estate for you to buy this product. There are a lot of things that you need to know about this mixer grinder. It is equipped with a 600-watt powerful motor, operating at 110 volts for maximum grinding performance.
Tabakh Prime Indian Mixer Grinder is professionally designed to meet Indian cooking requirements in your American kitchen. Its entire body is also full of impact-resistant strong ABS material, aesthetic and elegant. You will also love the model's compact design, making it consume little space in your kitchen.
On the other hand, the grinder is equipped with a vacuum rubber bottom suitable for creating a firm and good grip. It will stably sit on your kitchen counter; no unnecessary moves or slides. You will get two jars with varying capacities, i.e., 1.5 and 0.4 liters.
Therefore, you can use the 0.4L jar for preparing fine/tiny dry grinding. On the other hand, the bigger larger is suitable for wet grinding or blending. Tabakh Prime Indian Mixer Grinder's noise level ranges from 80 to 90 Db; it is similar to a lawnmower. When this mixie runs, the coating may evaporate, producing some irritating smell; it is customary to don't worry.
On top of the best Indian mixer grinder 110v, the product allows you to enjoy a 1-year warranty from the manufacturer. Return the item for a replacement or refund if it starts to misbehave within the stipulated period.
Notable features
Material: Stainless Steel
Manufacturer: Tabakh
Weight: 8.48 pounds
Dimensions: 12 x 8 x 10 inches
What we like
Its compact design takes little space in your kitchen
The grinder is multipurpose
It is less expensive
Its motor is powerful to grind even harsh ingredients
Features durable materials
What we dislike
After a long time use working suddenly stop.
Butterfly Matchless Mixer Grinder
Have a taste of this mixer grinder that wins many people's hearts through its elegant handle and aesthetically designed housing. Butterfly Matchless Mixer Grinder features a robust lid that securely closes without a content splash. Your working place will be clean, free from content overflow.
More so, the model's 750-watt motor offers powerful and superior performance, delivering a noiseless operation. The also comes with four jars of different sizes with various options to accommodate multiple Indian Cooking requirements. You will have many accessories to perform various grinding jobs.
These jars can, therefore, comfortably make batters and juices, spices powder, and cake mixes. Remember, these mixie jars are full of healthy, high-grade ABS plastic material to enhance great food hygienically. It doesn't matter how complicated or simple the recipe is; the mixer grinder reduces the time need to prepare a particular meal.
Additionally, Butterfly Matchless Mixer Grinder is equipped with heavy-duty construction, sporting a seamless and sleek design. This means that this appliance can add beauty to your kitchen. The combination of white and gray body guarantees an extra sophistication touch to your kitchen countertop.
More so, you will enjoy using this device because of its safety operation mechanism. This feature helps ensure the grinder's motor is free from damages and spares you from small injuries. The overload protector or an OLP safety mechanism automatically switches off the unit to reduce overheating.
This unit is durable and will always ensure your food is safe. Its body is also shockproof to prevent the device from overheating. Use the 1.75L juicing jar to make milk, wet grinding, and fruit juices.
Notable features
Material: STAINLESS STEEL
Manufacturer: East West USA Store
Weight: 6 kg
Dimensions: 54.4 x 33.5 x 31 Cm
What we like
It is durable
Shockproof body
Highly versatile
Seamless and sleek design
Lightweight and compact design
What we dislike
Need to improve quality for heavy-duty
Advantages and Disadvantages of Mixer Grinders
Mixer grinders come with some benefits and downfalls too. Below is a list of them
Advantage:
The least amount of waste possible
Do you know that every day, roughly 30% of the globe's food is thrown away? It will not be right to waste food while poverty rates continue to rise year after year. Food waste is reduced with the use of good mixer grinders. To ensure that there is no waste, the mixer grinder thoroughly mixes all of the ingredients you put in the jar and with a spoon or your hand, you can simply scoop the contents of the jar.
Different exceptional Speeds
Today's mixer grinder USA models all have different speeds. It allows you to choose between moderate stirring and rapid speed stirring, depending on your demands. The most significant benefit is that it allows you to choose the optimum pace for the dish or drink you are about to prepare.
Reasonable prices
A mixer grinder is currently widely accessible on the market. It is available for purchase at a very low cost. With useful functions, mixer grinders have saved our lives in the kitchen to make it easier and more enjoyable. There are numerous varieties of mixer grinders on the market today.
These mostly differ in terms of the features they provide as well as the services they can accomplish. You can always get one that meets your wants as well as your budget, depending on your preferences. These devices come in a variety of types with varying price tags. You'll have no trouble finding one that meets your budget.
Easy to clean
All kitchen appliances need to be cleaned and maintained on a regular basis. However, cleaning convenience is also an important issue to consider. You can perform all the servicing on your own without the assistance of others. Only a few drops of soap water are required to scrape away all of the food bits. After each use, you can clean them once.
You will be able to wash them with ease if you do so right after using them. When food particles are kept uncleaned for a long time, they might solidify and stay between the blades, requiring greater work to remove.
Disadvantage:
Sharp blades
It's vital to use your mixer grinder with caution. There's a risk you'll hurt your hands if you use it without precaution. Because these blades are potentially hazardous, store the jar far from pets and children.
Noisy
The majority of mixer grinders are incredibly noisy. Other sounds in the room are muffled while utilizing a mixer. Noise can be distracting and have a detrimental impact on your thoughts. If your mixer grinder is making a lot of noise, there could be a problem with the motor.
How to Use Mixer Grinder More Effectively – Step by Step Guidelines
Effortlessly performs the functions of a number of appliances. 
The best mixer grinder in USA for Indian cooking is a versatile kitchen gadget, and with well-designed jars for various jobs, the Indian mixer grinder usa adaptability is much greater than before.
You can enjoy the juices with a suitable juicer attachment, construct a proper spice mix in the jar based on your demands, and use the jars based on your needs and the amounts being produced. As a result, choose the accessories carefully to improve your appliance's overall usability.
Time saving appliance
Another benefit of the best mixer grinder for Indian cooking in USA is that it helps you save time. By having a multifunctional appliance that can be utilized for practically any kitchen necessity, you may save time setting up the new device for different chores.
In truth, if you have separate appliances for a juicer, grinder, and mixer, cleaning and maintaining them will take more time and money. However, if you utilize a single device for all of these tasks, you may easily cut the time in half and save a lot of money.
As a result, purchasers who want to save money without disrupting their culinary necessities can choose a mixer grinder or the best indian mixer grinder for usa. When compared to using multiple machines for the same duties, the mixer grinder takes up less room and makes things more manageable.
To serve you, you have a wide choice of options
The term "mixer grinder" refers to a wide range of kitchen appliances. This allows consumers to choose the ideal mixer grinder that matches their budget, has all of the functions they need in the kitchen and is worth purchasing.
There are a variety of attachments to make it easier and more controllable
Many mixer grinders come to like the best mixie in USA with a variety of accessories that can be used for a variety of tasks. Other mixer jars also make it easier to create food without worrying about quantities. Thus, make sure you get a mixer grinder that has all of the attachments you'll need on a regular basis. Plus, you may rest assured that the equipment you're purchasing can be used to meet a variety of culinary requirements.
Mixer grinders cleaning and maintaining tips
With these home methods, you can get rid of the unpleasant odour and tenacious stains from your mixer grinder jar or best wet grinder for Indian cooking in USA, blades, and lid.
Use a liquid detergent to clean it
All you need is some liquid detergent to get rid of the odor and stain from the mixer and grinder jar. Mix some liquid detergent with some water to make a solution. Fill the jar with it and run it for a few seconds. After that, carefully wash it with water.
Vinegar
This is the simplest method for cleaning your mixer and grinder as like an Indian mixer grinder for USA. All you'll need is some vinegar, which is a mainstay in most kitchens. make a concoction of 2 tbsp of vinegar and water and mix for a few seconds. This will not only help you eliminate the tough stains, but it will also help you get rid of the odor.
Baking powder paste
Baking powder is another popular culinary product that can help clean your mixer and grinder jar thoroughly while also removing any odors. Mix some baking powder with water in a bowl to produce a thick paste. Use this paste to coat the outside and inside of your best mixer grinder USA and grinder jars. Clean after a few minutes.
All of the items in the jar that you combine or grind should be at room temperature to avoid damaging the motor.
Make sure you're working with the appliance on a level surface
If you don't keep the mixer grinder or best mixer for Indian cooking in USA in a dry area when using it, you risk getting an electric shock.
Factors to Consider When Buying a Mixer Grinder
Making the right decision never has and will never be an easy task, mostly when you don't have the necessary information. There are many mixer grinders or best Indian grinder in USA on the market for Indian Cooking.  They come in different capacities, sizes, and varying components to confuse you; be careful not to get home with the wrong unit.
I thought you would need to look at some of these factors before ordering the best mixer grinder for Indian Cooking in the USA.
Power
How powerful is the grinder or wet and dry grinder for Indian cooking in USA you planning to buy? Ask yourself this question before purchasing a particular unit. Remember, the higher wattage of the mixer grinder doesn't guarantee better results. For Indian Cooking in the American kitchen, higher wattage is unnecessary to accomplish blending and grinding tasks because you only require about 450-750 watts.
Thank God all the above options have more than 500 watts. You don't have to go for models with more than 1000 watts. Anything with a 750-watt motor is just enough for Indian Cooking. No one would wish to end up with the wrong model; therefore, you need to be much keen.
Control
Here is another significant feature that you should pay much attention to whenever you wish to purchase the best Indian mixie in USA. It merely explains how you can easily control the unit's speed (speed dial) while functioning. In most cases, models come with a speed dial that enables you to reduce or increase the rate based on your ingredient slowly.
For this case, the best Mixer for Indian Cooking should possess a three-sped setting. US-made mixer grinders don't have these features, so they are not suitable for Indian Cooking. Ensure you consider this factor to determine how easy you will be using your grinder.
Safety
Your safety comes first when you plan you buy a indian grinder in usa or a mixer grinder. Hopefully, you know that these devices comprise delicate and sharp blades that can cause harm if not handled well. The edges whirr when the machine is operating at a very high speed to pulverize your ingredient.
These components explain why you need to be careful while using operating the grinder to curb accidental hazards. Great models always feature safety mechanisms like self-locking lids that only allow the unit to run when the cover is fully shut. Besides, they have thermal switches for safe operation; such features also prevent food spillages.
Jars
What do you plan to prepare? Your ingredient plays a vital role in determining how many jars you will require. Does your element require small enough pots to powder the whole spices finely? Or do you need a model with juicing functionality? Besides, the type of jar you choose is based on your indent meal preparation.
It would generally help if you considered purchasing mixer grinders with not less than two jars, i.e., a smaller-sized blender for handling whole spices and a giant blender for working on wet items. Otherwise, consider buying a unit with multiple pots for performing various tasks. Besides, many storage jars can save time.
Cleaning
Cleaning is another useful consideration that every buyer should be keen on whenever they want to purchase or replace a mixer grinder. How will you clean the mixer? Go for units with easy to clean designs. Some models are dishwasher safe, while others require you to use your bare hands.
Cleaning food processor is hectic, with problems arising after wet blending. Remember, you will be tired after a particular grinding task, and therefore you may be lazy to clean your device. Consequently, it is advisable to look for a mixer grinder or best mixer grinder for dosa batter in USA that won't take much of your cleaning time.
Frequently Asked Questions
Which is the best mixer grinder for Indian Cooking?
The best mixer grinder for Indian Cooking should possess many useful characteristics to provide you with delicious and healthy meals. It should also be long-lasting to spare you from regular replacements. Besides, the best model should come with multiple accessories so that you prepare various types of diets in your American Kitchen.
It should also boost a powerful motor for superior performance. Models with the above 500-watt engine are the best to grind even harsh ingredients.
Can I use an Indian mixer in the USA?
Of course, yes, multiple mixer grinders can be used in the USA. What you only need to do is to choose not only the best but also compatible models. UL-certified models prove whether you can use the unit in your American kitchen. Therefore, you can use an Indian Mixer in the USA as long as you make the right choice.
Is Ninja Blender good for Indian Cooking?
Yes, though it is not advisable to have the grinder as your way out, you can use it. Besides, you need to ensure the model has the necessary components. You also don't want to overload the grinder because you can damage the motor.
Which food processor is good for Indian Cooking?
After in-depth research, Magimix 3200 XL emerged as the best food processor for Indian Cooking. Its features are incredible for your cooking needs. Besides, this food processor primary functions such as slicing and chopping, and dicing attachment make this item superior. Moreover, the best food processor for Indian Cooking is great.
Final thought
Sometimes kitchen gadgetry is tempting and can be frustrating, especially when it fails to meet your expectations. Investing in the best mixer grinder for Indian Cooking in the USA can spare you from owning neglected machinery in your kitchen cupboards and workshops. Having an excellent mixer grinder comes with more benefits than an ordinary kitchen tool.
Sometimes, you may not have enough time to go through the entire review; don't worry. Preethi (550-Watt) Eco Twin Jar Mixer Grinder remains the best choice because of its outstanding features. Its power and speed are excellent to ensure you enjoy a professional experience. Besides, you will produce flavorful and healthier food.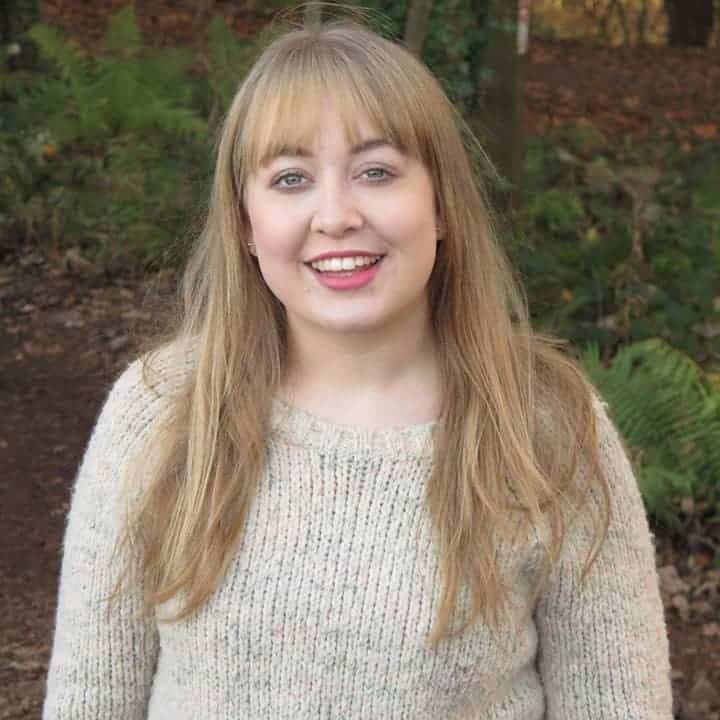 Hi, this is Cynthia A. Rose. Welcome to my Grinder related blog. Usually, I am a housewife. I am busy with my kitchen and cooking all day. My main desire is to create a new recipe every day. But I have to use new tools every day to create new recipes. In this blog, I will share you how to use kitchen tools properly. I will not just share cooking related equipment, I will try to review all kinds of grinders among you. I hope my 12 years of experience will come in handy. Thanks!