Last Updated on April 4, 2021 by Cynthia A. Rose
This is another reasonably priced electric meat grinder for both commercial and home use.  Many customers need a reliable machine that cannot fail them while grinding. Therefore, sunmile sm-g31 is of high quality and less expensive machine to own.
This machine becomes more accurate when you indent to grind meat of small quantities frequently. If your budget is limited and you are looking for a machine to prepare sausages and grind meat, it's good to have a look at sunmile meat grinder sm-g31.
This machine is easy to operate and therefore, can even be used by beginners. This is because the machine has no complex buttons or settings. What you only need to do is to power ON the machine then put your meat in the augur.
Sunmile SM-G31 Electric Meat Grinder – Max 1HP 800W
Sunmile meat grinder sm-g31 has a powerful motor 250 watt, and a maximum of 800 watts locked power giving it the ability to grind large quantities of meat within a few minutes. This motor also enables you to grind for a long time.
With this powerful motor, the grinder is suitable for commercial purposes because it can grind up to about 150 lbs. of meat within an hour.  Also, this machine comes with three cutting plates that enable you to create fine, coarse and medium meat textures.
More so, this meat grinder is useful to produce fresh and nutritious homemade sausage. This is through the use of sausage attachment that quickly prepares sausage filling easily.
Furthermore, Sunmile meat grinder uses a motor of 250 watts that connected to a horsepower force. More so, this machine comes with a metallic die-cast hopper to allow you to grind meat of high quantity within a short period. Besides, this grinder is ETL approved.
Sunmile meat grinder sm-g31 possesses a large meat tray made from aluminium metal, enabling you to feed meat easily into the grinder.  Here, you can use a food pusher so that to keep your hands safe from injuries that may arise as a result of pushing meat using your bare hands.
Furthermore, this grinder is light whereby it weighs about 7.9 lbs making it portable. You can grind your meat in any room or at any place of your kitchen. Also, you will use less effort when moving the grinder form one point to the other.
Sometimes, using manual meat grinder may delay you from buying an electrical meat grinder because they consume a lot of power. There is no need to worry because Sunmile meat grinder sm-g31 is the solution to your situation.
This machine will not consume much of your electricity. It is also featured with an inbuilt circuit breaker to prevent faults caused by electricity.
Features of sunmile meat grinder sm-g31
This tray is squared to hold prepared meat pieces easily and make them ready for the grinding process. This tray can be removed from the grinder at your wish for convenience.
The grinder's head consists of aluminium metal allowing you to grind meat of high quantity within a short period.
Sunmile meat grinder sm-g31 comes with a rated power of 250 watts and a maximum 800 watt locked power. This enables the grinder to handle a large quantity of meat using a short period possible.
This feature makes the grinder suitable to be used at home. Also, the machine weighs 7.9 pounds; hence it is easy to move the grinder to other places using less effort.
The Sunmile meat grinder sm-g31 has an easy way of operation by use of ON/OFF buttons. ON button is used to start your machine while the OFF button is for powering off the machine.
Three different cutting plates
The grinder is featured with three plates of different sizes to enhance course, fine and medium meat textures. Also, these plates have a stainless steel metal construction.
This grinder also comes with a food pusher that is useful to move food into the grinder, thus keeping your hands safe from injuries.
This meat grinder is ETL approved.
It is stainless steel to enhance the durability and performance of the grinder.
Buyers guide on stainless
Everyone requires the best products as per his/her requirements. If you are planning to make your ground meat from home, then you need to have the best meat grinder. How can you reach the choice? Below are some of the crucial factors to consider before making a final decision;
This is an essential factor to consider. It explains how safe the machine is when in use. Sunmile meat grinder sm-g31 has rubber bases meant to prevent the grinder from sliding when in use. Some mills don't have this feature but instead, take advantage of their massive bodies.
This explains the ability of an object to be carried from one place to another. Therefore, Sunmile meat grinder sm-g31 is portable because it only weighs 7.9 lbs. This means that moving the grinder is natural and hence and safer you may decide to grind from any place in your house using little muscular energy.
Also, transportation and storage of its accessories is easy because the lightweight design, therefore, don't hesitate to buy this light machine
No one will be happy buying a product which will leave his/her pockets dry. This factor should guide you by comparing the price of the grinder you wish to purchase and the money in your pocket.
Sunmile meat grinder sm-g31 is pocket friendly compared to many other alternative electric meat grinders in the market. The price of this grinder will surprise you because the machine is capable and of high quality.
This is also a significant factor to consider because sometimes the power consumption of some electric meat grinders may worry you. Sunmile meat grinder sm-g31 is power efficient because its use does not outnumber the power consumption of your other electrical devices in the kitchen.
As if that is not enough, this grinder has an inbuilt-circuit breaker to prevent faults from electricity.
The space occupied by some meat grinders my stop you from buying such machines. There are heavy machines in the market but serves the same purpose of grinding.
Sunmile meat grinder sm-g31 is a light and small electric meat grinder stored on your countertop. This grinder is 19.29 x 10.43 x 8.39 inches hence making it occupy little space. What are you still waiting to buy this space-economical grinder?
Frequently Asked Questions
Q: What makes my meat grinder clog?
A: Your grinder may be clogged by excess fat in the meat. Some mills are prone to this problem, while others don't clog easily. Therefore to avoid this problem, make sure you cut your meat into small chunks.
Q: What can one grind in a meat grinder?
A: The meat grinder is useful for vegetables, falafel and hamburgers.  Use the blender also to grind peppers, onions, tomatoes, garlic. Meat grinder comes with attachments meant for different tasks, i.e. fine plate is intended to grind pieces of bread and meats while the coarse plate is to grind vegetables, cheeses and firm fruits.
Q: What benefit do you get from grinding your own meat?
A: Grinding your meat will save you money which could have been used to buy already ground meat. Also, grinding your meat ensures to get the freshest meat and excellent fat ratio
Q: What cut of beef is best for grinding?
A: Cutting your meat into small pieces will fasten the grinding process and ensures the smooth running of the process. The most advisable cut size is 1-inch cubes.
Conclusion
Sunmile sm-g31 fits the budget of grinding needs of many consumers. This grinder is the most reliable that will leave the job well done. Also, this grinder works amazingly for those people who would wish to prepare different types of meat.
For better results and smooth running of the machine, always cut your meat into small cubes then place them in a freezer for some hours before grinding. Frozen meat runs in the machine better, resulting in more excellent ground meat compared to the meat at room temperature.
Therefore if you are planning to buy a meat grinder, Sunmile meat grinder sm-g31 is a perfect choice that will not disappoint you. This grinder is lightweight and compact, making it flexible to be carried and does not required ample space to store.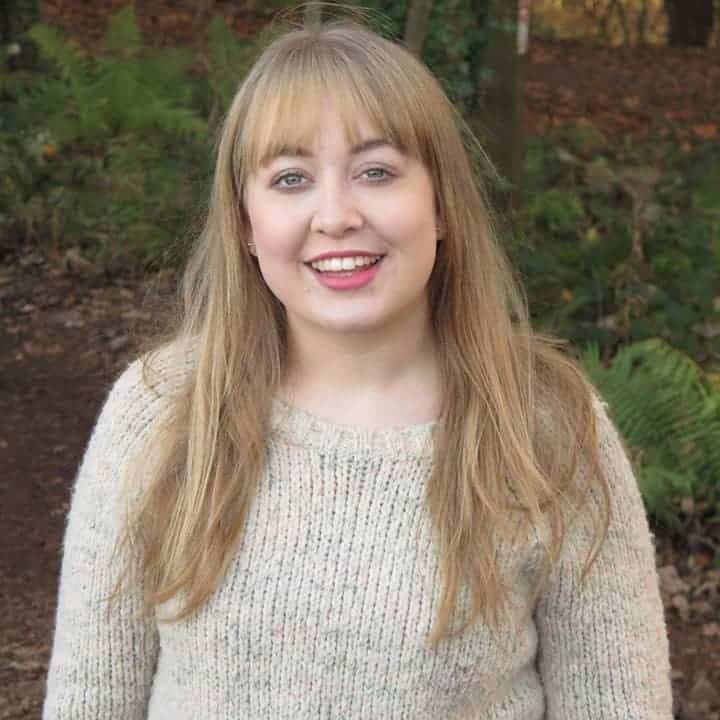 Hi, this is Cynthia A. Rose. Welcome to my Grinder related blog. Usually, I am busy with my kitchen and cooking all day. My main desire is to create a new recipe every day. But I have to use new tools every day to create new recipes. In this blog, I will share you how to use kitchen tools properly. I will not just share cooking related equipment, I will try to review all kinds of grinders like angle grinder among you. I hope my 12 years of experience will come in handy. Thanks!